Entertainment
CNN's Carl Bernstein Age 74 & Bob Woodward Duo | Trump Issues & Spouse Talks
A journalist who investigated the...scandal, Carl Bernstein is still going strong even at the age of ...the fearless reporter had a huge dispute with president Trump over... A ladies man in his own way, Carl has also been linked with many stars like ...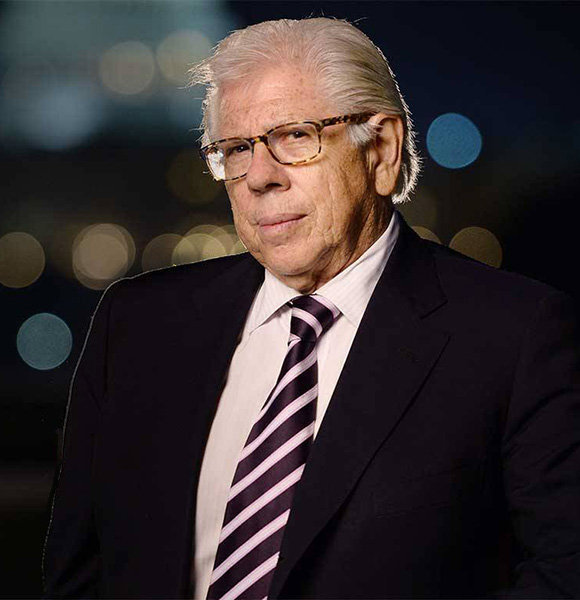 Journalism is a hard job with all the demands that the job brings with itself. It is even harder when a journalist has to go against a renowned public figure to fulfill the responsibilities of his job.  Carl Bernstein, in a career that has lasted over five decades, has proved his audacity and has been a symbol of justice and integrity through his fearless reporting and investigations.
Born on 14 February 1944, the journalist has been a part of many breaking news throughout his long career, reporting with a constant focus on the use and abuse of power.
A very attractive man in his own way, Carl has constantly been on the news himself with his personal life just as interesting as his style of reporting.
Career Highlights: Reporting With Bob Woodward, Trump Issues, CNN Commentator
An American investigative journalist and author, Carl Bernstein made a name for himself with his reporting duties of the famous 'Watergate Scandal' of 1972. Teaming up with Bob Woodward, the two did much of the original news reporting on a scandal, that led to numerous government investigations and the eventual resignation of President Richard Nixon.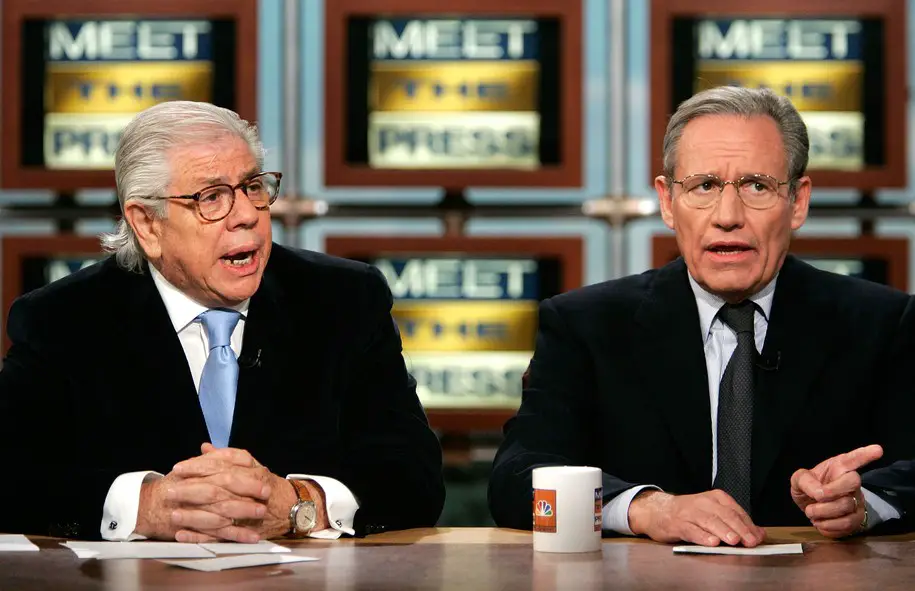 Carl Bernstein (left) with Bob Woodward on January 2017. (Photo: images.dailykos.com)
The investigative work that ultimately brought an end to President Nixon's corrupt presidency reign. This was described as "maybe the single greatest reporting effort of all time" by longtime journalism figure Gene Roberts.
The Watergate scandal wasn't the only issue Carl faced with the president of The United States. On August 2018, the legendary Watergate reported faced some harsh words from current President Donald Trump over a story he co-authored for CNN on July 2018 about the infamous 2016 Trump Tower Meeting accusing President Trump that he had prior information regarding the meeting.
President Trump attacked Carl, labeling him as "sloppy" and a "degenerate fool".
Bernstein hit back at Trump with a tweet on August 29,
"I have spent my life as a journalist bringing the truth to light, through administrations of both parties. No taunt will diminish my commitment to that mission, which is the essential role of a free press."
The author of six books, Carl is also a much loved political commentator on CNN, due to his unbiased opinions about any particular political party. With his annual salary still a mystery, as of 2018, Carl has banked a total net worth of $5million.
Spouse List: Married Former Model At Age 59
Bernstein, a ladies man in his own rights, has been married three times. It was first in 20 April 1968, that he got married with his then fellow reporter of The Washington Post, Carol Honsa. The initial phases were good but destiny had other ideas as the duo separated four years after their marriage.
He was then married to writer and director Nora Ephron from 1976 to 1980. But with an extramarital relationship with Margaret Jay, daughter of British Prime minister James Callaghan and wife of Peter Jay, the then UK ambassador to the United States, his second marriage fell apart as well. The couple who already had an infant son Jacob, were on the verge of having their second child Ephron when the news regarding Carl's affair broke in. 
Aftre his second wife, Carl remained single for almost two decades where he was linked up with many famous celebraties due to his rising fame from a journalism career. In constant spotlight for his dating life, the list included the names of Bianca Jagger, Martha Stewart, and Elizabeth Taylor, among others. before he was married the third time with a former model Christine Kuehbeck in July 2003. The 74-year-old reporter remains to be happily married today.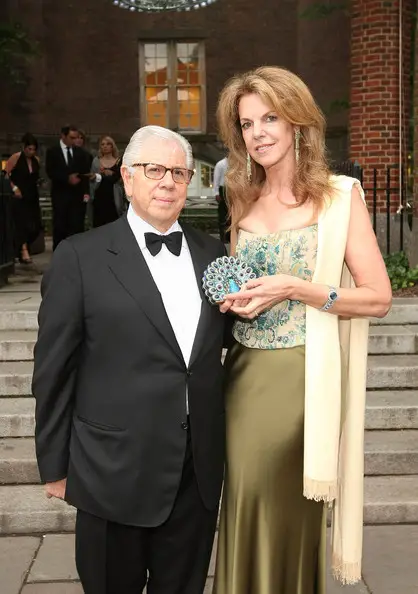 Carl Bernstein poses with wife Christine (Photo: zimbio.com)
After a long lsit of women that he had been with, Carl was hooked with what he believes is the love of his life, Christine Kuehbeck in July 2003. A former model Christine, remains to be happily married with Carl even after 15 years of their marriage ceremony as the duo are seen attending various public functions joining hands in hands. The Iceland married couple have ever since been together, in good times and in bad.
A dedicated and committed reporter, Carl maintains his position at the top of journalism even at age of 74, after reaching unprecedented career height. he also hopes that the third time is the charm when it comes to marriage. one thing is for sure, Carl's love life seems to be aging like a fine wine, the older he gets, the better relationship he is involved in.