Entertainment
Caroline Catz Reveals Why She Married Her Actor Husband; Talks About Juggling Professional Life With Family And Children
Quick Information
Date of Birth

196910-19

Nationality

British

Birth Place

Manchester, United Kingdom

Profession

Actress

Zodiac Sign

Libra

Religion

Christianity

Ethnicity/Race

White

Son/s

Sonny Higgs

Daughter/s

Honour Higgs

Relationship Status

Married

Husband/Spouse

Michael Higgs (m. 1997)

Divorce/Split

Not Yet

Net Worth

Not Disclosed
Marrying the person who belongs to the same profession is often beneficial as both are like minded and understands the challenges and shortcomings of the job. English actress Caroline Catz is one with the similar thought as she is also married to an actor, Michael Higgs.
The Reason for Marrying An Actor Revealed:
Caroline Catz met Michael Higgs during the shoot of Television Series "The Bill" (1998-2000) in late 90's and started dating soon after their first meeting. Although Caroline and Michael got married in 2007, they share two children, a son, Sonny Joe born in 2001 and a daughter, Honor Ray born in 2006, both born before their marriage.
Recalling the memory, in an interview, Caroline stated,
I like being married to another actor. Michael and I met when we worked together on The Bill in the late 90s, although we didn't marry until 2007, when we already had the children.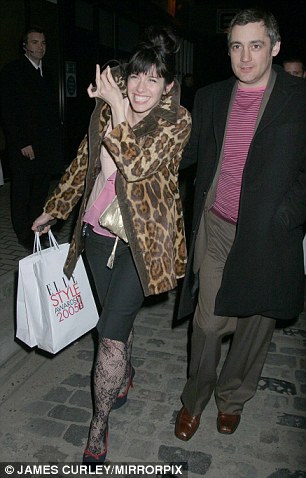 Caption: Happily married couple, Caroline Catz and Michael Higgs captured spending some quality time together.
Photo Credit: dailymail.co.uk
An actor can better know the craft and shortcomings of another actor, so the level of understanding between actors is much better. And in an interview on September 2015, Caroline Catz talked about being married to actor husband Michael Higgs and expressed,
Marriage to another actor means that there is no explanation needed for what you do. That's pretty refreshing. 
With a profession like acting which demands time, Caroline is always juggling between her work and family.
During an interview, she revealed how she had managed her acting profession along with her married life with family.
"Yes, juggling work and family life is difficult. But any parent – mother or father – has to consider their family, don't they?"
Moreover, Caroline shared how being a mother has changed her outlook towards things and said,
Becoming a mother is like walking through a portal. You see things in a completely different way and it changes you profoundly – something that no one explains to you beforehand. It also adds layers to you as an actor and you can relate to parts in ways you didn't before. I'd definitely say the roles became more interesting after I had my children.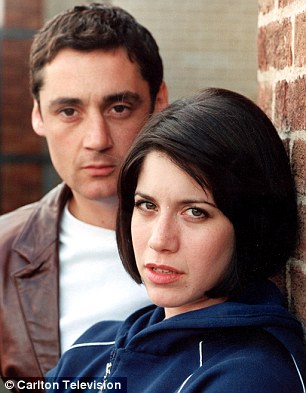 Caption: Caroline Catz with her husband, Michael Higgs.
Photo Credit:dailymail.co.uk
Caroline mentioned her children's reaction to the portrayal of the role of a primary school teacher in Television series Doc Martin and said,
My kids are intrigued that I play a teacher. And Honour has appeared as an extra in scenes shot at the local primary school. As a kid, I used to fantasise about my mum being a teacher at our school. I thought that would be cool, and Honour has now had a chance to experience it! Not that she forgets who I really am, unlike some of the other kids. They'll often shout, 'Miss! Miss!' at me, even when the cameras aren't rolling.
Similarly, Caroline also mentioned that her kids have grown around the sets Of Doc Martin and have become friends of her co-star Martin Clunes's daughter and said,
My children have grown up around Doc Martin. The set is home from home and it's been such a privilege for them to spend so much time in this beautiful landscape. Sonny was only three when we shot the first series and he's 14 now, about the same age as Martin's daughter Emily. Having spent so many summers together, they're now great friends. 
Caroline Catz was born on October 19, 1969, in Manchester, England. She was a shy child before, and once she visited a stage play of Ronnie Corbett, and when asked for a volunteer, she stood up first as she got fascinated by the make-up and bright lights, which was the moment she chose acting to be her lifelong career.
Her acting career began in 1990's with minor roles, moving forward with a TV movie "The Guilty" which commenced in June 1992. Following that year she has never been away from the screen and has acted in numerous TV series like "The Bill," "Doc Martin," "DCI Banks," and much more.
But she is mostly distinguished for her role as school teacher "Louisa Glasson" in the series "Doc Martin." With all her hard work she is sure to have a hefty amount in her bank account, and although she has not revealed her net worth officially, it is estimated to be in millions.