Cary Deuber's husband gay sexuality rumors started making headlines...Their wedding was held on...previous marriage that ended in a divorce...first learned to drive in her parent's...a surgery to remove her existing fibroid prior to...relishes a net worth of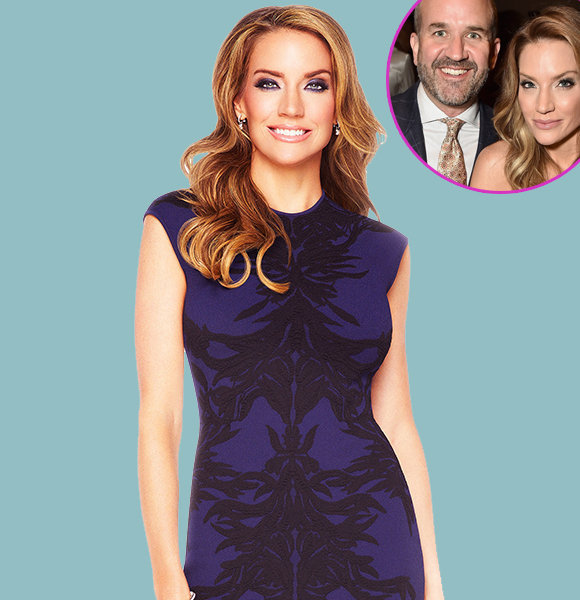 In the world of showbiz, a well-running relationship is faced with several speculations among the tabloids, and unverified rumors run amock like wildfires. Reality star Cary Deuber too found herself in the same situation.
But the external factors, i.e. drawbacks of fame wasn't the only challenges in her marriage, there were physical challenges too. Let's look at her journey throughout her relationship.
Cary Deuber's Married Life, Children
Cary had failed twice in maintaining a well-running marriage as she is a two times divorcee. Although she hasn't yet disclosed her past affairs, her present relationship is quite well known in the public circle.
As of today, she is married to Mark Deuber, an established plastic surgeon well known for his breast augmentation process that only requires 24-hour recovery. Their wedding was held on 9th November 2009.
Jailyne Ojeda Wiki :- Her Age, Plastic Surgery Talks and Her Photos From Before Approaching Knives
Her marriage is a very peaceful one, and the pair even shares a seven-year-old daughter named Zuri Deuber. But there was the first challenge in her marriage while everything was running smoothly.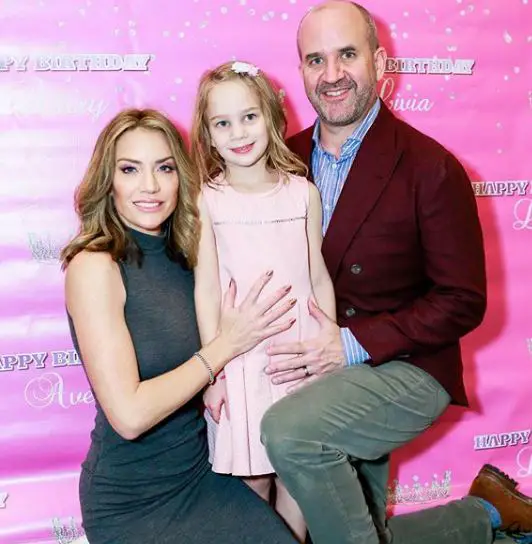 Cary Deuber with husband Mark Deuber during her daughter Zuri Deuber's birthday on 13th November 2019 (Photo: Cary Deuber's Instagram)
Before The Real Housewives of Dallas had given birth to her daughter, she was suffering from a condition called Fibroids. It's a condition that results in the growth of noncancerous abnormal growth in the uterus.
As a result, she found it hard to get pregnant as she underwent a hysterectomy, a surgery to remove her existing fibroid before giving birth to her daughter in 2012. Talking about the experience she went through during her pregnancy, she shared,
"I am not one of those cute pregnant girls that run around excited. I was throwing up the entire time —I had morning sickness until she came out."
Also, hysterectomy involves removing the uterus from the so her second pregnancy is out of the question. However, she has a step-son Gray (22) and stepdaughter Lara, 19 from her partner, Mark's previous marriage, that ended in a divorce.
Husband Gay Rumors
In 2017, there was another challenge in their marriage after her husband, Mark's gay sexuality rumors, started making headlines. The gossip received much attention after LeeAnne Locken from The Realhousewives Of Dallas came forward bought the rumors into the spotlight.
Jonathan Cheban Is Rumored To Be A Gay Man :- But Does He Have A Girlfriend To Pinch Out The Rumor?
Although her spouse cleared off the rumors citing that he was only attracted to girls, he did criticize and shared about the negative impact it could have on his family. He even quoted,
"But it does hurt our kids, And I mean, Zuri's 5, about to be 5, and she doesn't know what that means. It doesn't matter. But I've got kids who are teenagers, and they've got friends who see this stuff, and they have to deal with that or they'll probably be teased about it, and that's not a nice thing."
Moreover, a year later, the reality star disclosed that her ex-florist started the fake rumors since she was in bad terms with her.
More Facts On Cary Deuber's :
She was born on 30th May 1976 in her hometown Hartford, Connecticut.
Her weight is 64 kilograms, whereas she stands 5 feet & 7 inches (1.7 meters) in terms of height.
She relishes a net worth of $1.5 million.
Cary's father is an avid lover and collector of automobiles, and she too is a car enthusiast. She first learned to drive in her parents' 1994 Jaguar XJ Vanden Plas.
The blonde hair beauty is also set to appear in her new reality show titled Plump It Up. However, the release date of the show hasn't been announced as of yet.