Entertainment
Get Out's Catherine Keener After Divorce With Husband: Dating Again Or Red In Ruins?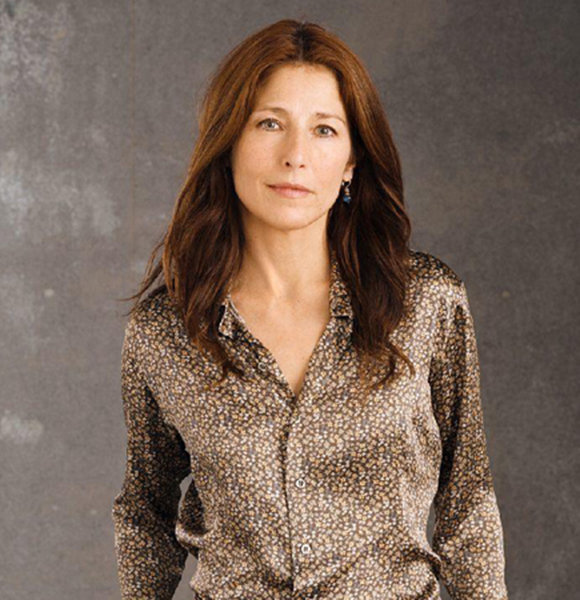 American actress Catherine Keener is recognized for her roles in movies like Being John Malkovich and Capote. Besides that, she is also well known for maintaining a 17-year long relationship with her husband.
However, the marriage eventually ended in 2007. And it seems that she is not much interested being in a relationship. So has she moved on in her life or still obsessed with the past?
Know about the love life of the Miami native post her divorce along with the details of her marriage and rumored boyfriend!
Married Life Of Two-Time Oscar Nominee
Catherine was a married woman for 17 years. She met her ex-husband Dermot Mulroney while shooting for the 1989 movie Survival Quest and the couple soon hit it off getting married on 17 November 1990.
After nearly nine years of marriage, Catherine gave birth to her only son Clyde Mulroney at the age of 40 on 21 June 1999. 
But their relationship took a U-turn on 31 October 2007 when Dermot filed for divorce ending the 17 years long marriage. Although the divorce was only a legal requirement as the couple had already separated two years back in May 2005.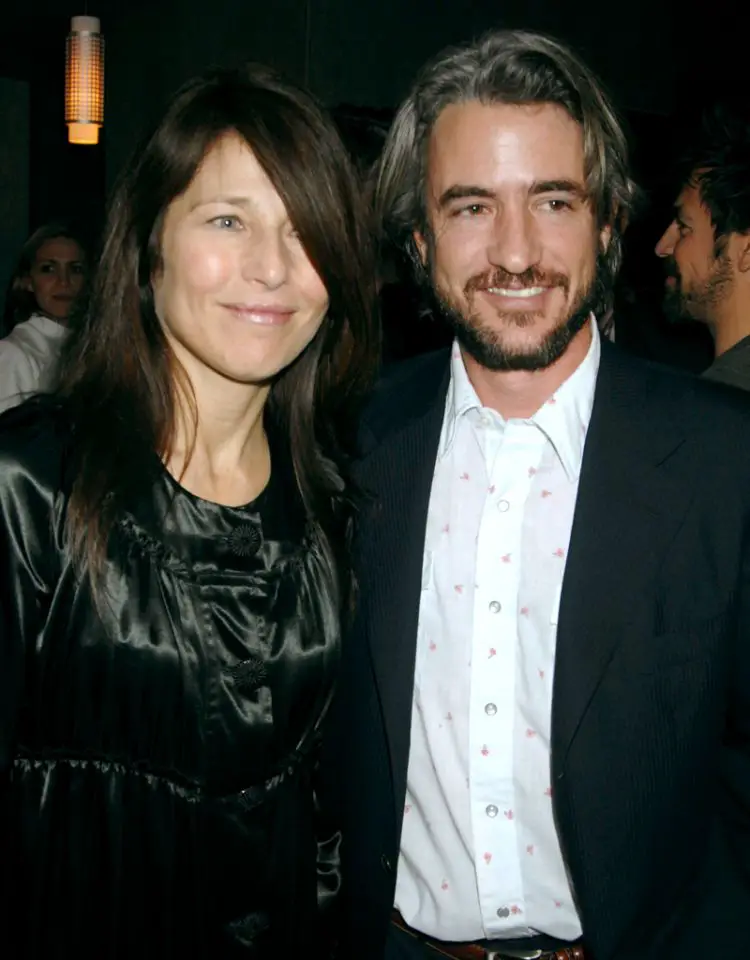 Catherine and Dermot attend an event before their divorce (Photo: S.Yimg.com)
The court documents mentioned the reason as irreconcilable differences saying,
"There are irreconcilable differences between the parties that have led to the irredeemable breakdown of the marriage, and there is no possibility of saving the marriage, through counseling or other means."
The former partners' separation was settled without any drama or the intervention of lawyers on 17 December 2007, and no party was obligated to pay any alimony for the child or spousal support.
Post The Divorce
After the official separation, Dermot got married to another woman named Tharita Catulle in 2008. He shares two daughters: Mabel and Sally, from the union.
Likewise, the divorce was also not too hard for Catherine as she soon moved on. Less than one year of her split with ex-husband, the actress was reportedly spotted having a meal with actor Benicio Del Toro at the Green Door restaurant at Los Angeles in 2008. 
Further, Catherine and the Che actor were also seen sharing a romantic bond during their date together. A fellow diner at the restaurant reported of the couple's chemistry at the scene,
"He whispered into her ear, and she listened with rapt attention. He brushed his hand on her back. They had nice chemistry."
However, the alleged couple never came out as exclusive and were not spotted together on other occasions. So, many speculated that the two parted their ways after their first-and-last date.
In 2010, the 59-year-old actress opened up about her private life and mentioned that she was happy and satisfied after her divorce with ex-husband. In an interview with NJ on May 2010, Keener said,
"Everything's really great, I'm really content. I'm sitting on a stoop in New York drinking a cup of coffee and the sun is out and it's warm and it's all good. What could be better?"
Moreover, Catherine has not talked much about her dating life in the current days. The veteran actress is possibly single and doesn't seem to be desperate as she has not shown any interest in dating a new man or starting a new family.