Entertainment
CBC's Johanna Wagstaffe Engaged Herself in Workloads, Married in 2015
With a lot of attention being paid these days towards weather reports, meteorologists have a very tough job on their hands. It is not just limited to having a good face and touchy presentation skills but also comes down to sheer knowledge/dedication like CBC's Johanna Wagstaffe.
She has been very busy with Canadian Broadcasting Corporation (CBC)'s daily news in covering both national and international weather reports as well as stories related to science and climate change.
She is a regular meteorologist on the CBC News: Weather Centre every morning and has been doing so for the past nine years. She joined CBC News back in 2007, and although there weren't many qualified people for this job, Johanna was certainly a hard working type. Also, her knowledge in earth science and seismology has given her an extra edge. Some might call her job as workload, but still, she enjoys her work and covers stories from around the globe.
Working too much on her weekdays, sometimes technical failure gives her a chance to take a break.
She also likes to travel around when she is not working, but she still covers reports on scientific breakthroughs and advancements; and works indirectly, in a way.
Likewise, her coverage of the "Japanese Tsunami and earthquakes" amongst other international and bigger events were included in the Copenhagen Climate Conference back in 2009.
Caption: Recent earthquakes come from Seismic Gap
Source: CBC NEWS
Married in 2015: Husband?
Reports have come that Johanna got married not much ago although there haven't been a lot of stories about her private life. Last year, she got married to Tristan Staddon, @tristanstaddon; who is a Managing Editor with Global Nationalist, and there are several tweets below to verify this.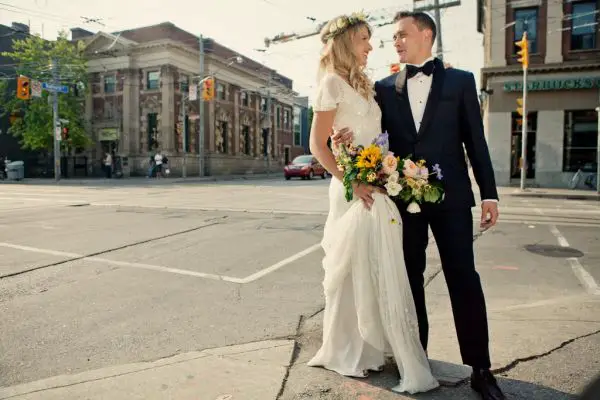 Caption: Johanna and Tristan posing after being engaged
Source: CBC Vancouver
Her fans and friends welcomed this news, and they all seemed to be happy that she finally did it. Looks like she and her husband were good friends and had known each other for some time before they wedded.
@JWagstaffe thanks for the follow and a huge congratulations on getting married!

— Sonia Deol (@soniadeol1) July 18, 2015
Johanna's Short Bio:
Before joining CBC in 2007, Johanna graduated from The University of Western Ontario in Geophysics.Then in the summer of her graduation, she started an internship with the Environment Canada Severe Weather Centre, and later completed her post graduation from York University.
Apart from her busy work schedule, Johanna is also interested in teaching kids about the weather studies and scientific updates; and she is also a member Geophysics.Before joining CBC in 2007, Johanna graduated from The University of Western Ontario in the Astronauts Kids Space Club.
Roughly around 40 years of age, Johanna has an interest as well as skills in flying small craft planes. She has got licenses of glider's and pilot's, and often enjoys her time flying. Her other passion includes travelling, snowboarding/ ice skating, and music. She tends to enjoy all forms of songs.
According to a source; her annual salary lies in between 60 and 70 thousand US dollars. Recently, Johanna conducted an interview with Naomi Oreskes, regarding Canada's role in the green house effect and global warming, and how to minimize the risks.