Entertainment
Charisma Carpenter Divorced Her Husband; But Has A Special Person For Now and Ever
Charisma Carpenter Divorced Her Husband; But Has A Special Person For Now and Ever The TV star Charisma Lee Carpenter is going through the same sort of situation after she signed the divorce, a break after the five-year union, with her husband, Damian Hardy.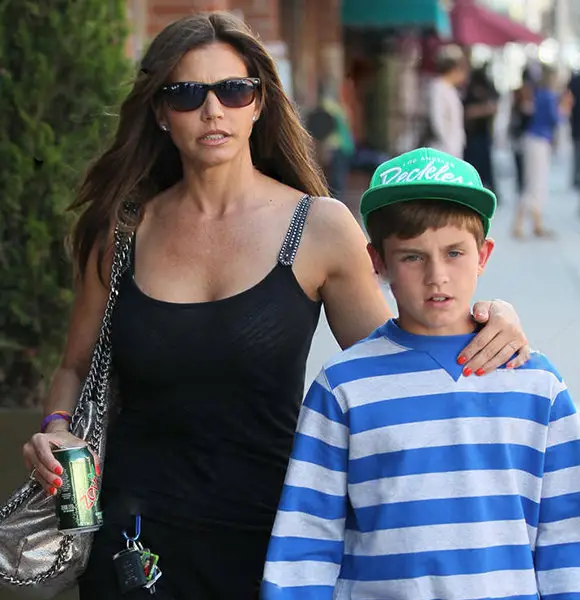 A bond for a lifetime doesn't always need to be tangled with word "boyfriend" or "husband." Sometimes special one is enough!
The TV star Charisma Lee Carpenter is going through the same sort of situation after she signed the divorce, a break after the five-year union, with her husband, Damian Hardy.
The happy single woman is now found busy sharing her time with someone who seems to be close to her heart. Wondering who that person is?
Dive in to find out!
Charisma Carpenter's Life With Husband; How Did It End?
The 5'7" tall, striking beauty (47) Charisma Carpenter and her then-love Damian Hardy were pronounced husband and wife on the fifth of October, in the year 2002. Soon after the wedding, the surprising news of the angel star's pregnancy made all her fans to believe that they were so in love.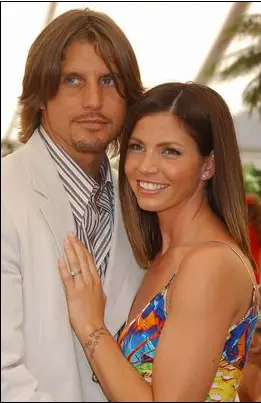 Caption: Charisma Carpenter with her husband Damian Hardy at the 'Playmate of the Year 2004' presentation. 
photo credit: Livejournal
The happy news, however, turned out to be an unexpected disaster for the producers of the "Buffy The Vampire Slayer," as the lead role performed by Carpenter had to be dimmed down at the last minute resulting her character to be less prominent possibly due to her pregnancy.
Joss Weldon, the producer of the Bluffy series, hinted that the news of Charisma being pregnant wasn't good for him. During an interview, when he was asked if everything was on good terms, he shared,
"Yeah, but that's also stuff between us and not stuff that I would talk about in an interview."
The angel star earned herself the title "mother" On July 23rd, 1970, after she gave birth to her son, Donovan Charles Hardy. But with increasing days with her life partner, things started messing up.
When the junior Hardy was five, the love couples found out their opposing differences and decided to split. With the dual agreement, Carpenter filed for the divorce and got it finalized on Oct. 5, 2008.
One of the Carpenter's reps confirmed their split-up stating,
"They are separated and now living separately."
Though Carpenter lost her hubby, she did have her son to hold onto forever.
Charisma Carpenter's Life With Son!
After the divorce, Charisma was all alone. She had her career to oversee and then also a son to look after. Still, she didn't give up on any. Even in a hectic schedule, Charisma never hesitated to allocate time for her son Donovan Charles Hardy (14) and proved herself as a good mother.  
She shared physical and legal custody of her baby boy, paying her ex $6,000 for attorneys' fees and $300 per month in child support.
Whenever needed, Charisma is there for her son and her son seems equally concerned towards his mom as well. 
Back on May 2013, Donovan approached Charisma immediately after her revelation regarding her survival from the rape ordeal she faced on her 20's, where she also added how she dealt with post-traumatic stress. 
Apart from the hard times, Charisma and her son have been captured together enjoying the shots on various occasions as well.
The single mother, Charisma has quite an influence on her followers, considering how she has been an excellent mother to her son.
Being there for each other every time; they sure have a phenomenal mother-son attachment! 
Finally, Ready For A New Start?
The dazzling beauty seems to have let go of the past where she once saw herself as someone's wife as she was shot kissing the singer Michael T. Rossi at the 4th Annual Thirst Gala, Beverly Hilton Hotel, Beverly Hills, held on June 25th, 2013.  
Though the picture caused quite a stir among fans, neither Charisma nor Michael has ever spoken out about their affair, so the matter remains unclear as of now!