Charles Barkley is an Ameican NBA...is also an actor...is married to...together for three decades now...had a child the same year...still working after retirement...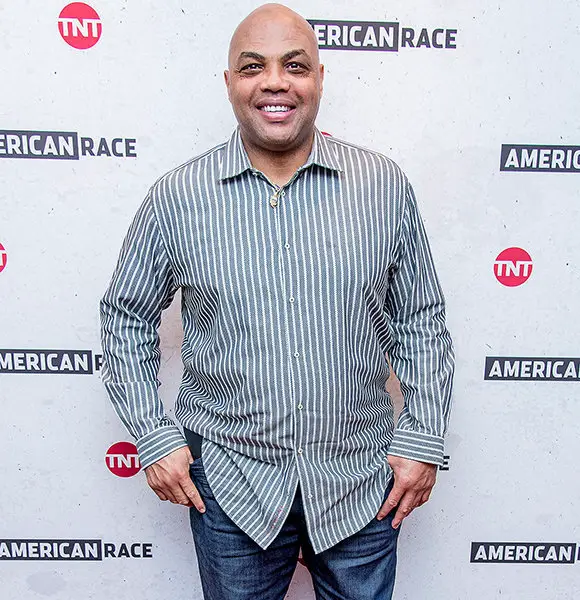 Charles Barkley is an Ameican NBA legend.
He rose to fame with the position of a power forward for the Philadelphia 76ers, Phoenix Suns, and the Houston Rockets. He is a decorated veteran in the sport, winning 11-time All-Star. In 1993, Charles was named NBA's Most Valuable Player.
However, even after his retirement, he has found a way to be in touch with his passion.
Charles is now a widely popular NBA analyst. He has also made a career in the showbiz by lending his acting talent in classic movies like Space Jam in 1996, and He Got Game in 1998.
Is Charles Barkley Married? 
Well, Yes, Charles is a married man. However, with the amount of fame he has gained, it is strange that there is not a lot of information on his wife.
Due to privacy, many speculate that Charles never married in the first place. However, it is not the case. The Basketball player has been married for the past three decades.
More On His Wife:- Maureen Blumhardt: Married to Her NBA Star Husband in 1989, But What About Children?
Charles met the love of his life, Maureen Blumhardt at a restaurant in Pennsylvania.
Maureen was working as a legal assistant for a non-profit organization at the time. The couple dated for a brief period away from the public eyes. They only revealed their relationship at the time of getting married. Charles and his girlfriend tied the wedding knots on the 9th February 1989.
Charles Barkley's wife, Maureen Blumhardt with their daughter, Christiana (Popto:Answersafrica.com)
With one magical moment being still fresh, the lovebirds were blessed with another one. They became parents to a daughter named Christiana the same year they married.
Now, Christiana is a graduate of Villanova University, Pennsylvania.
Bio And Family
Charles was born on the 20th February 1963 in Leeds, Alabama, the USA as Charles Wade Barkley.
Although a legend in the sport now, Charles failed to join the varsity team as a junior in his high school. Only when he grew to 6 feet 4 inches (1.9m) as a senior, he was selected for the starting position.
Another Elite In NBA :- Yvette Prieto Is A Mother To Five After Getting Married To NBA Legend Husband; This Wiki and Bio Includes It All
For his education, Charles attended Leeds High School. After his 26 point score against Bobby Lee Hurt, an assistant of Auburn University's head coach noticed him. The coach got him a seat in the university where he earned a degree in Business Management.
He was known as the "The Round Mound of Rebound" in his early years because of his colossal physique yet, swift movements. Regarding his measurements, Charles is what some would call perfection.
The handsome hunk stands tall with a height of 6 feet 5 inches (1.98 m) and weight of 113Kgs.