Entertainment
Charles Fleischer as a Family Guy - Everlasting Married Life with Wife!
When two people are willing to work through a relationship, it usually leads to a beautiful everlasting bond no matter the peaks and valleys that come forth in the journey.
American stand-up comedian Charles Fleischer can explain that to you better, as he is also blessed with a wife, with whom he has been able to achieve a fulsome milestone in their everlasting married life.
Charles' family life with his beloved wife is definitely worth having a look at; so, without further ado let's get going!
A Look at Charles Fleischer's Married and Family Life:
Charles Fleischer, who rose to significant fame getting known as the voices of 'Roger Rabbits,' a fictional animated rabbit character, is a successful individual with a career driven further by versatile skill sets. But not just is he triumphant in his career with an accumulated net worth of $ 4 million, Charles is prosperous in his personal life as well.
Charles Fleischer, the comedian, has been married to his wife, Sheryl Strassman, an interior designer, since 1977, i.e., for almost 40 years now. Charles met his wife while performing at the 'Comedy Store,' and both Charles and Sherly have lived together for more than half of their age. Well, thats an achievement right there!
Moreover, the happy couple is also parents to their two daughters, Rachel and Jessica.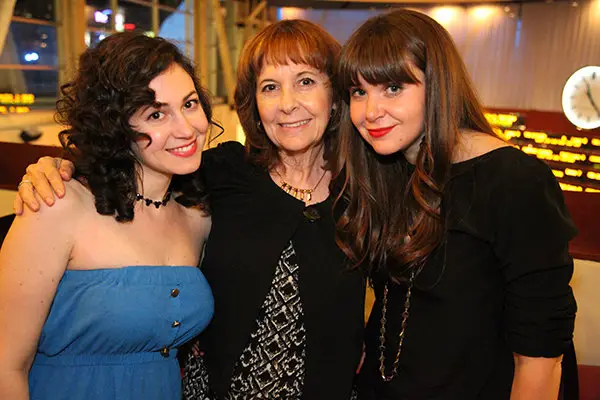 Caption: Charles' family, his wife Sheryl Strassman, and daughters Rachel and Jessica.
Photo Credit: withoutahomefilm.com
Moreover, Sheryl is a happy wife to have found a husband like Charles, as she praises Charles for his positivity and belief in himself. As per Sheryl,
"He's the essence of my heroes, Groucho, Bob Dylan and Albert Einstein. I'm so used to living on his wavelength that I don't see it as wacko. He's very positive and very happy. When he was getting rejected, his attitude was, 'They don't know any better.' He has such a strong belief in himself."
Considering the amount of time they vested in knowing one another; it is evident that Charles and his wife Sheryl has an everlasting married life to caress.
In addition to that, Charles, an ideal husband, is also a very loving and caring father. Charles promotes the work of his daughter, Rachel who is a writer, director, actor and musician by profession.
As for Rachel, she is married to Blake Collins, a composer and actor, since 2015.
The entire Fleischer family is close-knit, as everybody is supportive of what the other person does. Jessica Fleischer, another daughter of Charles and his wife, are comedians like her father.
Charles, who is 67 in age, is also a grandfather to his daughter's son, Julian.
That's a quite happy family, don't you think so?
Keep visiting for additional updates on the life of Charles Fleischer!