Entertainment
Love Is In The Air! Charlotte Church Is Dating A Musician After Split With Former Boyfriend!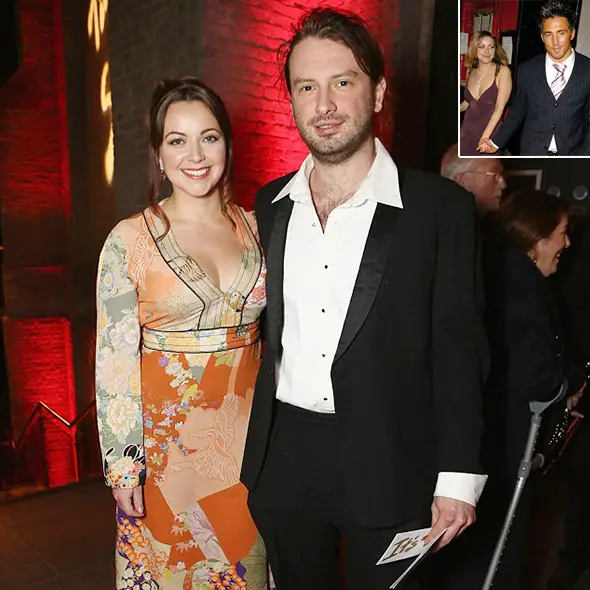 Be it a man or a woman, everyone has a history; everyone has faced the agony of a broken heart. While some reveal their heart breaks, few prefer to keep it inside themselves and try to adapt the usual pace of life. When you move out from the relationship, you assure yourself never of getting involved with any other men in future.
But when you start to sort out your tangled life than there comes another man who will again sweep your feet, make you believe in love and give you all reasons why the previous relationship never worked out.
Viola, actress Charlotte Church went through the same pattern and had found a new love which has lifted her in her professional front as well as her in her emotional front. For now, we will get hold of her young love life with the musician and also go through her past relationship details.
What made Church attract to the Musician Husband? Mr. Right or just a fling?
Charlotte Church even though has not exactly revealed her dating details, she is said to have involved with the musician Jonathan Powell since the year 2010.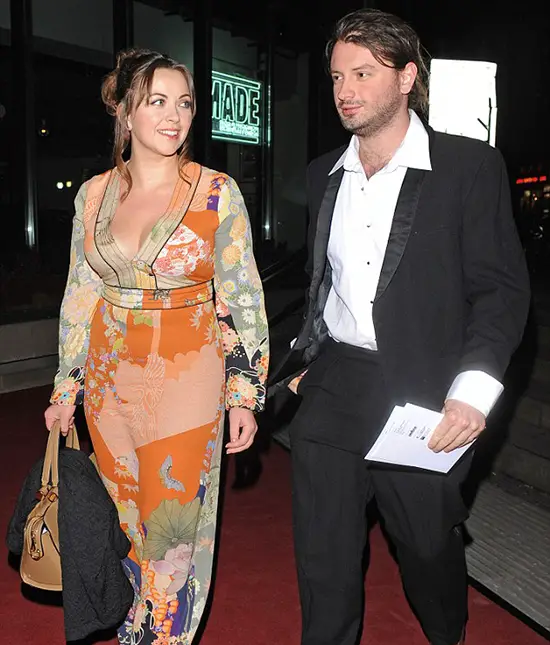 Caption: Church with her musician boyfriend Jonathan at the star quest event (2016).
Picture credit: dailymail.co.uk
Although the singer she has not revealed her meeting events with Powell she disclosed about knowing Jonathan while they were working together. As posted by telegraph.co.uk on 29th September 2010, she said:
'Johnny had a girlfriend when we were first working together, and I had Gav. And I'm not that type of person. I hadn't really noticed any feelings at that point. When I'm a taken woman, I'm a taken woman that's the way I see things. And I've still got a lot of love and respect for Gav.''
She also added the detail of asking permission with her former husband to date the musician. She said:
'I kind of asked Gav's permission in a way. I said to him, 'I really want you to know that nothing ever went on between me and Johnny while we were still together'.
The couple is still together. They have been spotted together in plenty of social events. On a recent interview posted by celebsnow.co.uk on 13th March 2016, she released a statement which gave us the confirmation that she are still together. She said:
'It's not just me who home schools [them], there's a lady called Leanne who helps us and my partner Johnny. We try to get other home schoolers involved, to take some of the pressure off the parents and try make it more social and little bit of a community thing.'
It's been more than five years since they are together. They seem to have no rumor of getting into any fight neither have they been caught with the headlines of breaking apart. Maybe Church will finally get married to her musician boyfriend. So we will be waiting for the news of her getting into a white veil.
What made her previous Dating fall apart? Was the issue a dirty drag regarding Boyfriend?
Church before getting involved with the musician, previously was involved with the rugby player Gavin Henson from the year 2005. Even though she has not revealed about her meeting events with the man, she had been spotted together with Gavin in plenty of spots and numerous important events of Church life.Their relationship took a toll when Church gave birth to a daughter Ruby on 20th September 2007 and a son Dexter on 11th January 2009.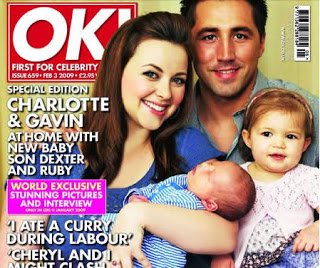 Caption: Church with her husband and two babies, Ruby and Dexter.
Picture Credit: mamamia.com.au
The relationship moved at an average pace, in the year 2010, Gavin proposed Church after dating continuously for five years. On 20th April 2010, as posted by Daily Mail.Co.Uk on 31st May 2010, Gavin had made the day a mesmerizing one. He is said to have flown from a private helicopter from his home Wales to Cornish Coast where he had proposed  Church with a heart shaped two karat diamond ring on his knees. He said:
'Will you marry me?' 
Church had happily agreed to marry Garvin after knowing each other for so long. However, the relationship could not survive. Immediately after making the proposal on 31st May 2010, the couple broke their relationship, just after a few weeks of engagement.
When discussing the breakage in marriage, the source revealed about their irreconciled differences. As posted by Dailymail.co.uk on 31st May 2010, they said:
"Their relationship never stood a chance of making it all the way to the altar based on the way it has been going for the past 18 months. Charlotte has grown increasingly resentful of the minimal contribution Gavin has made to the family for far too long. Once she was back on the career ladder which is she is now with a vengeance  it was only going to make Gavin look worse. His proposal of marriage was a desperate last roll of the dice, rather than a romantic gesture.' 
While revealing the reason for divorce Church finally said in an interview posted by Telegraph.co.uk on 29th September 2010, she said:
'I was going to marry Gav and spend the rest of my life with him.'But then he came back from Norway and he'd changed, and I'd had time to think.''
The divorce allowed Church to take the custody of her two kids Dexter and Ruby along with the 20-acre estate in Saint Brides Major, Mid Glamorgan. After the divorce, man is still single but has a strong desire to get involved while the lady is reported to have dated Jonathan Powell.
Followingly, Church got linked with model Steven Johnson. The duo is said to have mingled with each other in the year 2002. However, no meeting events or dating details has been revealed by any of the stars.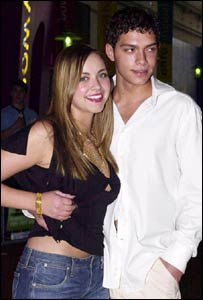 Caption: Church with Steve at the Cardiff premiere (2002).
Picture Credit: news.bbc.co.uk
The relationship only lasted for a year, and in the where 2003, as reported by whosdatedwho.com. They departed when Church found out her man was cheating on her. On an interview posted by The Guardian.com on 22nd May 2005, the singer finally broke the real reason for the breakup. She said:
'That's definitely one of my things: you cheat on me and there's no second chances. When I'm with someone I don't even look at other people.'
Steve is possibly reported to be single. Being in a relationship is not an easy task. One must be emotionally sound and physically strong to cope with the challenges that may arise in the relationship. Church seems to have faced plenty of ups and down in her relationship, in one she got cheated but on the second one she got distracted from her partner. So, it is really necessary for both of the people to get involve both sided filled with love, personal space, and care.
Too many ups and down but has it affected her Net Worth?
Though she had many fluctuations in her relationship, all those stuff has not changed even an inch of her asset. She has an estimated net worth of 25 million pounds to 11 million pounds. She accumulated the net worth through her Classical Career(1998-2005), through her hit albums Tissue and Issue (2005-2009) and Back to Scratch (2010-2011).
She has also invested her revenue to plenty of real estates in St.Bride's Major. She has also worked as an actor in television series, a presenter in plenty of awards show.
Her work has not only received revenue but has also received plenty of awards like Glamor Award(2006 and 2007) and Rose d'Or Awards(2008).
Caption: Church receiving Glamour Award in the year 2006 and 2007.
Picture Credit: gettyimages.com
Well, at an early age of 30,  Church has been showered with fame, name and wealth at the same time while people at this age still longs and strive to construct a strong base to build a success in their later life. She has a long way to go, so lady best of luck for the shining and bright career and future ahead.