Entertainment
Charlotte Lewis Keeping Husband Or A Partner Hidden? Or Doesn't Have One Because Of A Haunting Past?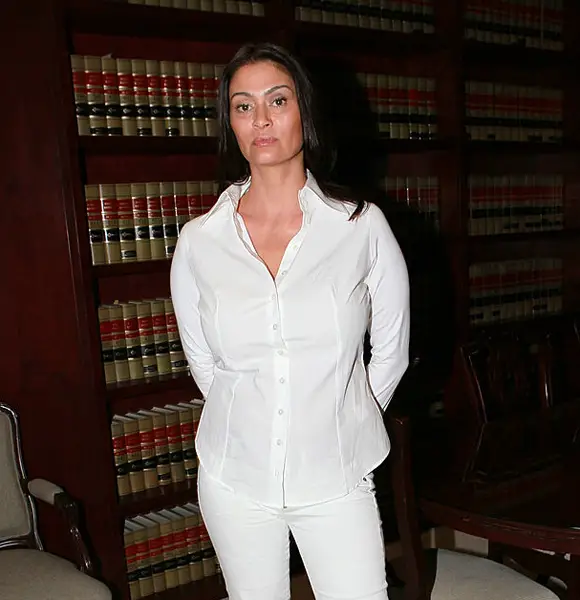 The painful past can engrave a painful memory in your heart so deep that it becomes difficult to leave the past behind and hope for a beautiful future.
Sharing a similar story is actress Charlotte Lewis, who was scarred as a teenager as well. But did the incident hurt Charlotte to the extent that she could not have a long lasting relationship? Or is she in a dating or married relationship? Stick around to find out!
A Secret Husband Or A Partner?
The gorgeous Charlotte Lewis has been involved in multiple relationships, but couldn't walk down the aisle with any of her partners.
If you go through Lewis' dating history, you will come across different names like Roman Polanski (1984), Charlie Sheen (1986 - 1988), Mario Sotela (1988 - 1989), William Annesley (1991 - 1993), Eric Clapton (1996), and Jim Carrey (1999).
But among all her affairs, her abusive relationship with Roman Polanski grabbed the most attention. In May 2010, the British actress Lewis revealed that Polanski abused her when she was sixteen.
She affirmed that Polanski, who enjoys the net worth of $45 million (now), invited her to spend a night at his apartment in Paris when she was auditioning for a character in the movie "Pirates" in 1983 in Paris.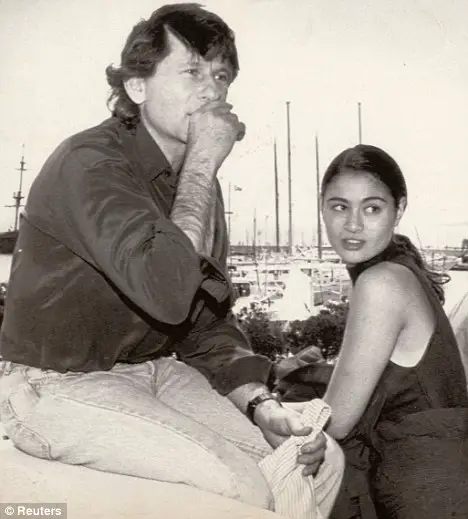 Caption: Charlotte Lewis pictured with Roman Polanski in Cannes in the year 1986.
Photo Credit: Daily Mail
Moreover, Charlotte explained how she became the victim of Polanski's abuse and said,
"He sexually abused me and manipulated me in the worst way. He forced himself upon me. He took advantage of me and I have lived with the effects of his behaviour ever since. He has scarred me."
Furthermore, Charlotte added,
"He just said very coldly, "If you're not a big enough girl to have sex with me, you're not big enough to do the screen test. I must sleep with every actress that I work with, that's how I get to know them, how I mould them."
In an interview with Daily Mail in January 2017, she explained that she didn't go to the authorities because she was scared and ashamed. 
Lewis stated that he has put a strain on her life and will not forget him for what he has done with her.
"I was recently engaged to a lovely man, but I would often clam up physically and I don't think I'm very good in relationships. I will never forgive Polanski for what he has done to me."
With a tearful eye, Charlotte said that justice needs to be served, as she is telling the truth.
'I will never forgive Polanski. 'I'll never know if my life would have been different had this not happened. There needs to be some justice. I'm telling the truth and Roman knows I'm telling the truth.'
In the case against Roman Polanski lawyer, Gloria Allred represented the case. After the interview with Lewis in January 2017, Daily Mail contacted Roman for the comment, but he declined.
Lewis hasn't opened up about her relationship, but according to her confession, she is engaged to a lovely man. However, she has not disclosed his identity yet. But the question arises will the lovely man turn into her husband? Only time will tell, as she may take some time before getting married.
You might not know that Lewis was once believed to be lesbian after she claimed that she shared a night of lesbian love with Elizabeth Hurley. She said that they made love to please Lewis' then boyfriend, William Annesley. 
"I only did it to please him because I'm not gay and neither is Elizabeth. We just went through the motions. I think she probably did it for William's sake as well, because she had the big hots for him."
Do you know that Lewis has a son born in 2004? Well, she hasn't opened up more about her son along with his name and the details of his father.
Surprised? 
Stay with us to remain updated with Charlotte Lewis!