Entertainment
Charrisse Jackson Jordan Wants Husband Till Old Age! But Bickering Might Just Not Make It Possible
A little matchstick has the potential to burn the vast forest into ashes. The idea might be the on-going situation in the dating life of Charrisse Jackson, a reality show personality, apparently being her recent conflicts "the burning matchstick."
She might be on the run to unfold her worst nightmare, threatening her two-decade-long marital relationship; her philosophy of love-forever might not come true due to her recent cracks in her relationship with her NBA star husband, Eddie Jordan.
So let's find out if her relationship's ups and downs really burned her marriage into ashes!
Two-decade-long Marriage stumbles
Jackson got married to her husband, Eddie Jordan back in 1998, and the couple shares two children together, a son named Jackson and a daughter named Skylar.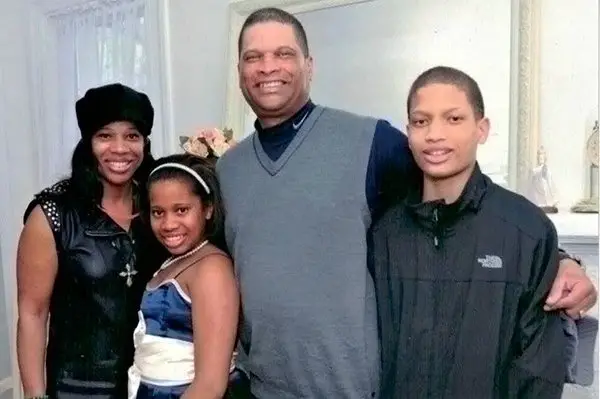 Caption - Charrisse Jackson with her family.
Photo Credit - Bravo TV
But Charrisse did not have the slightest idea, that the debut season of reality show, Real Housewives of Potomac could be the initiation of cracks in her marriage. Jackson shared her desire to be on the show with her husband Edie, only to get a huge surprise instead.
Edie not only disliked the whole idea of Jackson joining the show but also made it too far to mention that joining the show may result in their divorce. Jackson later revealed the same in one of her interviews after joining the show. She opened up,
"When I told [Eddie], I said, 'They want me to do this reality show' — at the time we didn't know it was Housewives, we were thinking maybe it could be Housewives — and so he said, 'Well, if you do it, we'll probably get a divorce.'"
But despite her husband's warning, she made up her mind to join the show as she reveals,
"It was not the answer I was expecting. So when he said it, I was devastated. Like I literally gave up my career twice because of his career. We moved to California, then New Jersey, Maryland, Philly, then back to Maryland, and now I say a few words, and you're going to say to me divorce if I do this? So it kind of put me in a different space of, 'Now I really want to do this.'"
"I needed to do it for me, so that's why I did it,"
Jackson had come out frankly on the further developments on her relationship matter. She quoted,
"And then one day, I woke up, literally, I woke up, and something hit me. The other thing I was married to were my vows. And I'm a very spiritual person — you probably don't know that either, but I am. And so I had this thing where I made a vow to God, and I didn't want to break the vow to God. And so this particular morning, I woke up, and it was like a voice in my head. It said, 'Do you think this is how God wants you to live the rest of your life?'"
In the interview with Uptown Magazine in March 2017, she made more clear statements hinting the separation.
"And so, I just had a weight lifted off of my shoulders when I said, 'No, he doesn't.' From that point, I needed to just accept things for what they were and start to live my life as Charrisse and not Mrs. Jordan."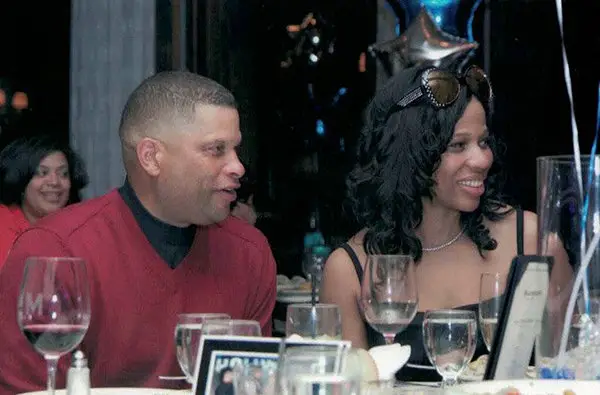 Caption - Jackson with her husband, Edie
Photo Credit - Bravo TV
Charrisse Jackson has thought of taking the love till old age with her husband, Eddie Jordan. However, her two-decade-long marriage ended with the bickering over a joining a reality show. She went through hard time which she explains as,
"I went through a long time of denial. I wanted the traditional family unit. I grew up with both of my parents, he grew up with both of his parents, and I just assumed we were gonna raise our children together and we were gonna live happily ever after as old people with wheelchairs and canes, but it didn't happen like that. I just kept trying to hold onto the unit."
Her rocky marriage has already gone sour for the couple. As for the idea of divorce, she cleared,
"We both have attorneys. Why we haven't filed yet, I really don't know. It's not we're thinking we're going to get back together. I think it's just that we're both lazy. That's the only reason, to be honest with you. We're kind of lazy in that department. But it's gonna happen, unfortunately, it is. I'm not excited that it's gonna happen, but it's inevitable. It's gonna happen."
Well, that was all about her married life; now let's shift the focus towards the professional aspect of this stunning beauty!
Charrisse Jackson's Wiki-Like Bio:
The socialite Charrisse Jackson was born on July 16, 1965, in New Jersey. She is best known for her appearance on the reality TV series 'The Real Housewives of Potomac' and Bravo reality series (2016).
Not only known as reality show personality, but she also has her name flourished by fighting for the right causes through her charity works. She even holds the position of President of the "Nationality Basketball Wives Associations Behind the Bench," a charity organization.
Her income is derived from her reality show works and as the head of charity organization. Her luxurious house provides a demonstration of her wealth.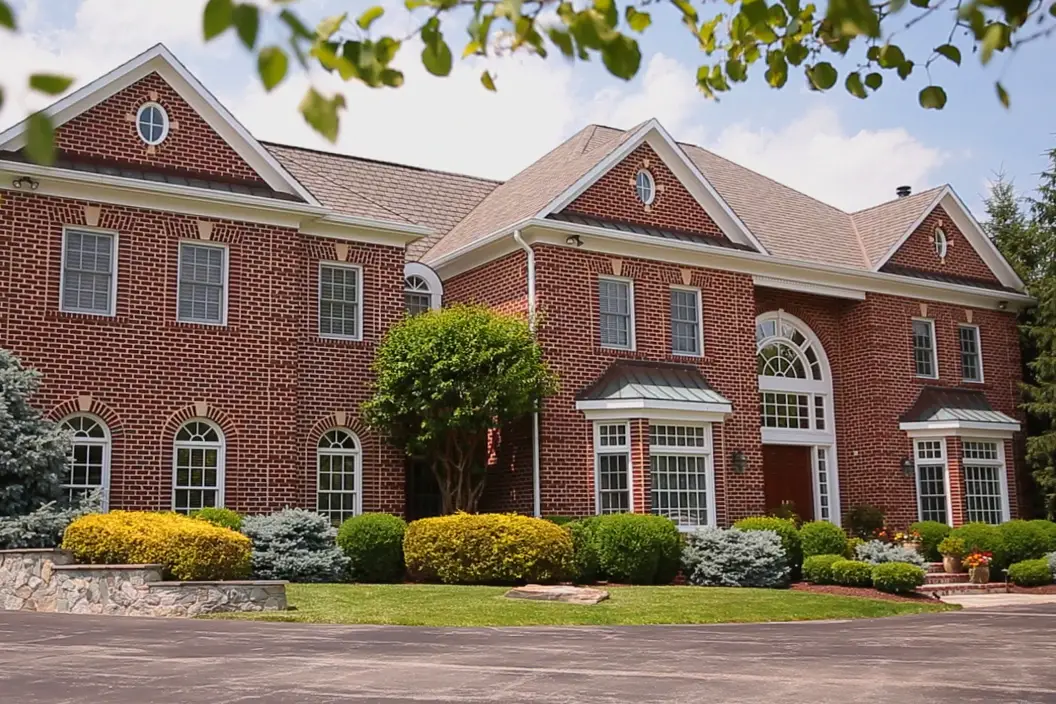 Caption: Charrisse Jackson's house
Photo Credit: Bravo Tv
Talking about her finance, she currently enjoys a staggering net worth of $8 million, all thanks to her diverse personality and professional obligations as a reality show personality.