Entertainment
Chelsea Field Got Turned Boyfriend Into Husband After Waiting Much Long To Get Married; What Is She Doing Now?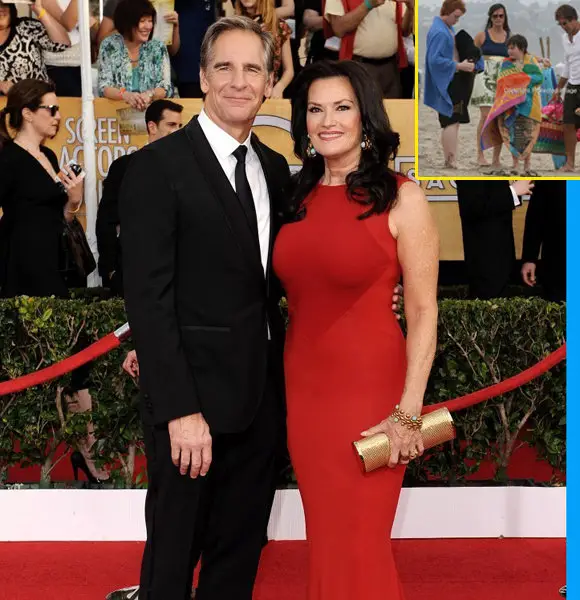 Marriage is a life altering decision, so it's better to get indulged when you are sure about it, as the decision taken in a hurry could invite trouble for the rest of the life. Talented actress Chelsea Field knows this well, as she turned her boyfriend into husband after dating him for a long time, after being thoroughly convinced that he is the one she wants to her whole life with.
So let's get to know the couple better in our article today.
Married Longtime Boyfriend:
Actress Chelsea Field married her longtime boyfriend Scott Bakula in 2009 after dating for fifteen long years, and she is currently living an ecstatic married life with her husband and children.
Caption: Chelsea Field and Scott Bakula looking perfect together while posing for a picture 
Photo Credit: tv3.ie
Chelsea met Scott in 1994, and soon their relationship bloomed into a romance, and they welcomed her first baby boy, Wil Botfield Bakula in 1995. The couple welcomed their second son, Owen Barrett Bakula in 1999.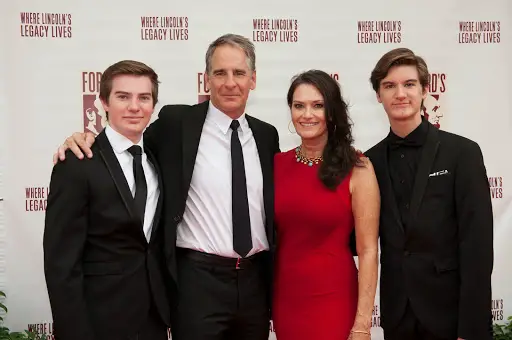 Caption: Chelsea and Scott along with their sons Wil and Owen while attending the red carpet of Where Lincon's Legacy Lives.
Photo Credit: googleusercontent.com
Chelsea has kept her personal life under the wraps, and much about her has not been reported to the media. However, her husband Scott has given an insight into his private space in an interview where he disclosed about a clause in his contract which shows that family is his priority.
Relationship never works one way, so Scott and Chelsea both have worked hard to stay in relationship, and talking about his married life with his beloved wife Chelsea, Scott shared,
"It takes energy and focus,We work hard to stay present in the relationship. Chelsea is amazingly present and has taught me a lot about relationships and spirituality. I feel incredibly lucky to have the career and family I do."
Making family a priority, Scott has vouched to spend quality time with his kids and talking about a clause in the contract and he divulged,
"I had it put in my contract that I would be done every Wednesday at 6 so I could be home for dinner. And I made time to coach my sons' soccer and baseball teams."
Chelsea has chosen to remain low key in her life but her husband Scott has spoken volumes about their happy relationship, so we hope that their relationship remains intact and does not suffer a divorce alike many celebrity couples.
Aspiring American actress Chelsea Field has portrayed many roles in movies and television with which she created a space for herself as an actress. Some of her film credits include Commando(1985), Master of Universe(1987), Skin Deep(1998), Death Spa(1999), Snapdragon(1993), Flipper(1996), Wicked(1998), Sleeping Dogs Lie(2005), Just Add Water(2008) and many more.
Also, some of her television credit includes Solid Gold(1983-84), Capital News(1990), Angel Falls(1993), Boarderline Murder(2009), Secrets and Lies(2016), NCIS New Orleans(2017).
Hardworking and dedicated Chelsea has successfully accumulated a big amount but chosen not to disclose it in figures. However, some sources claim her husband Scott Bakula's net worth to be $10 Million.