Entertainment
Chico Bean, 31, With His Little Family! Has Wife To Round It Off?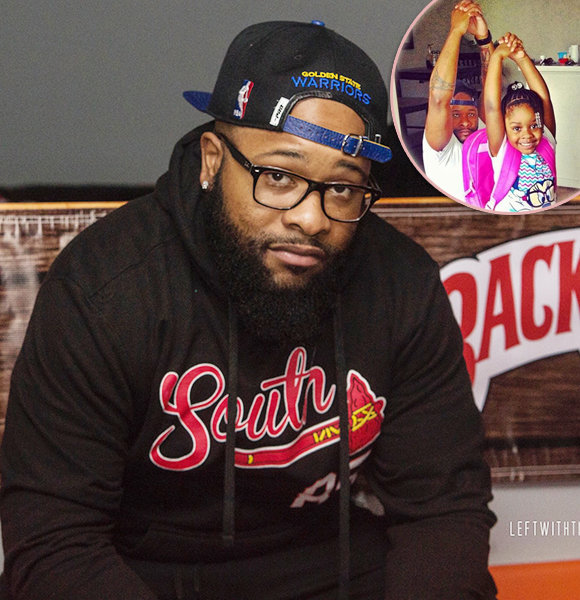 Most of the people must have laughed at the jokes of the stand-up comedian, Chico Bean. Well, you might also have known him for his recurring role in the comedy series, Wild 'N Out on MTV and Guys Court on MTV2.
However, the early years and the family life of the comedian are not known to the majority of the people. But, his activities on the social networking sites have disclosed the information about his little family with children.
So, if you are wondering about his family life, then keep reading down!
Insight On Chico Bean's Little Family
The stand-up comedian Chico Bean, who was born as Anthony Jamal Bean, has a professional life which is like an open book to his fans but when it comes to his personal life, its just contrary.
He has a little family which includes him and a 10-year-old daughter, Pierce Chanel. He usually flaunts his daughter's picture on Instagram with the adorable captions. However, the comedian has not disclosed any information about his daughter's mother.
Well, when it comes to providing the details of the personal life, Chico Bean's has always kept the cards close to his chest. Similarly, he hasn't been spotted in the romantic relationship until now.
But in his tweet back in the year 2015, he showed his interest in getting married. Chico Bean mentioned that he wants to get married to his side chick and make her his wife. Furthermore, he added that she will still be his side chick.

Comedian Chico Bean's tweet about marriage (Chico Bean's Twitter).
Probably, he is dating someone secretly and has dedicated his tweet to his girlfriend. But at the age of 31, Chico Bean is definitely in his marriageable age.
No matter what Chico Bean's relationship status is, he is very much attached to his daughter. If you have noticed, he doesn't miss any occasion to flaunt his love for his daughter. Similarly, he uploaded the picture of his daughter on her ninth birthday with a sweet birthday message on Instagram that reads, 
9 years!!! My baby turns 9 today, I dont know how the time has went so fast but what I do know is that God gave me a angel on earth & I'll cherish her every single moment that I live on it, HAPPY BIRTHDAY PIERCE CHANEL, DADDY ADORES YOU!!!! 
 Again, in 2018, the comedian uploaded the pictures on Instagram with his little angel who seemed to be happy with his father. No doubt, Chico Bean is enjoying the early fatherhood. 
The height of Chico Bean's journey began when he was discovered by the comedian Nick Cannon in the set of Fresh Faces of Comedy stand-up. He is also a writer for James Davis' pilot for E!. Likewise, he also had a guest appearance on the game show 'Trivial Takedown' on Tru TV back in November 2017.
Well, the versatile artist was born on 20th February in 1987, in Washington, which makes him 31-year-old. Though the early years of this comedian are mysterious to most of the people, his successful professional career is something that has brought him into the limelight.