Entertainment
Hero Behind The Scenes! Chips Gaines' Wife Joanna Reveals Her Motivation Behind Her Immense Success!
What we believe is, behind every successful man there is a hand of a woman. But in our today's story, it's different. Husband has pushed her wife to follow her dream and encouraged her better half to see the reality that can come out of it.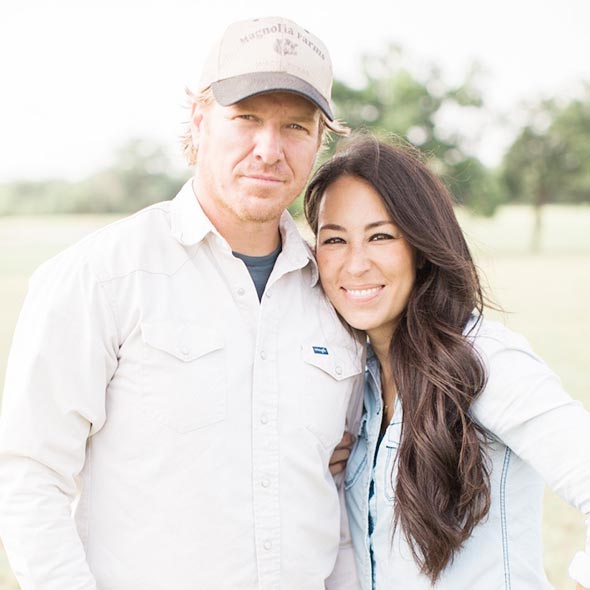 Throughout the century, it's believed behind every successful man there is a hand of a woman. But in our today's story, it's opposite. Here it's the husband who pushed her wife to follow her dreams and encouraged her to see the reality that can come out of it.
Designer Joanna Gaines, known for her popular show ' Fixer Upper' and who serves as a real motivation to every woman, has revealed her motivation behind her success. It was none other than her 'Fixer Upper' co-host and husband Chip Gaines who supported her all the way to her success and helped her in concurring her dreams.
Joanna's Hero: Her Husband
Chip Gaines who is known for his humorous nature, dedication, and creativity in the famous show 'Upper fixer' also proved to be a very supportive husband.
In an interview with USA Today  on November 12, 2016, Joanna revealed,
"When you are married to a guy who takes chances every day, who loves risk and has great intuition and great business instincts- when you are married to someone like that who pushes you to dream big, you dream big."
She further added,
"I think if I had married someone safe, I would have never even tried to open up my own business, where the chip was like,"If you have a dream, go for it."
The best feeling for a girl is when her partner not only holds her at her best but also picks her up and holds tight at the time when she needs support. That's what Joanna received from her husband Chip, who pushed her to pursue her dreams. 
Joanna and Chip's short bio:
Joanna was born in Kansas and raised in the Lone Star state whereas Chip was born in Albuquerque, New Mexico and raised in Dallas.
Both Chip and Joanna Studied in Baylor University but their paths never crossed.Luckily, Joanna started working in her Father's Auto workshop in 2001 and Chip visited there frequently just to start a conversation with Joanna. Chip started his conversation to impress his girl saying, 
"Hey, you're the girl from the commercials."
And that worked out. Joanna happened to be the only girlfriend in Chip's life who finally turned to his wife. Chip's humor might be the quality Joanna fell for. They tied the knot later on 2003.
Caption: Some memories of Chip and Joanna Gaines from their past life.
Chip Gaines is a remodeler whereas Joanna is a Designer. They first started their remodeling career from 2003.
They bought a little Shop on Bosque. But they had to close it soon after they had two children for parenting. The team spirit they built when they were not in the Magnolia market helped them a lot further later in their career. 
Caption: Chip and Joanna Gaines love story (May 25, 2016).
In 2014, Joanna reopened her Magnolia market after they gained popularity in HGTV's Fixed Upper. Currently, Both Chip and Joanna are the co-leader and co-founder of Magnolia Homes where Joanna is also the lead designer.
After their success in the last season, Joanna Gaines and Chip Gaines are back with a new Season of fixer upper which started from November 29.
The couple shares four children together, Drake-11, Ella-10, Duke-8 and Emmie Kay-6.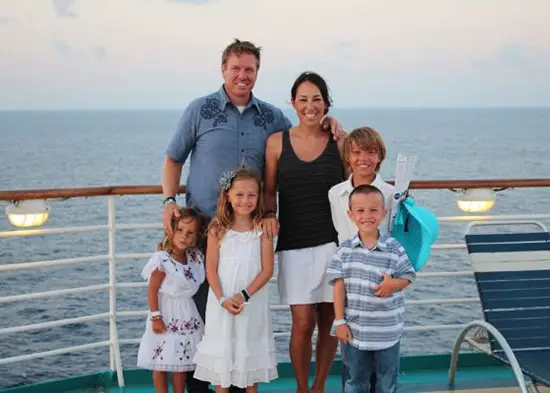 Caption: Gaines' happy family picture. 
Source: magnoliahomes.net
Chip Gaines also works in the Baylor real state. He is also into many small businesses including Green and Gold Wash and Folds.All his works contributed in his splendid net worth tending to $1.5 million, and Joanna has a net worth of $1 million. 
This couple believes in working for hand in hand and Chip always comes up with creative solutions which are well-implemented by his wife. Chip's humor adds a different flavor to the show 'Fixer Upper'. Chip's creative ideas and Joanna's innovative implementation is the secret behind the success of Fixer Upper, and Chip's support and inspiring nature happened to be the inspiration behind the success of Joanna's successful career.