Entertainment
Chiquis Rivera And Her Whirlwind Of Romance With Boyfriend And Being Misunderstood For Dating Stepfather
Everyone has the past, which served as a turning point in their life. The regional Mexican singer Chiquis Rivera also had the dark past, that included her alleged dating affairs with her stepfather.
Undoubtedly, all those created lots of mess in the life of Banda singer. Today, let's zoom in the past life of the Chiquis Rivera with some information about what she is up to at this moment in time.
Her Spirits Lifted Again For A Relationship?
 After a couple of bumpy relationships, Chisquis Rivera is ready to love again. Yes, you heard it. She has been in a relationship with singer Lorenzo Mendez.
The pair came out openly about their relationship by sharing a snap in their respective Instagram accounts. Chiquis wrote alongside the picture how Mendez convinced her in a chapter of her reality show "The Riveras."
On the other side, Mendez wrote,
"Two crazy people with the same dream…in love with life and grateful to God. Loving each other with the same passion,"
After months of swirling news of their dating affair, the pair opened up about their romance. Previously, Chiquis's boyfriend shared,
"At all. We are still friends and there is nothing to tell yet. When it happens or if it ever happens, we will speak directly to the media"
However, the couple remains adamant about their relationship at the present time.
Talking about her past relationships, Chiquis Rivera had been in a relationship with Angel Del Villar.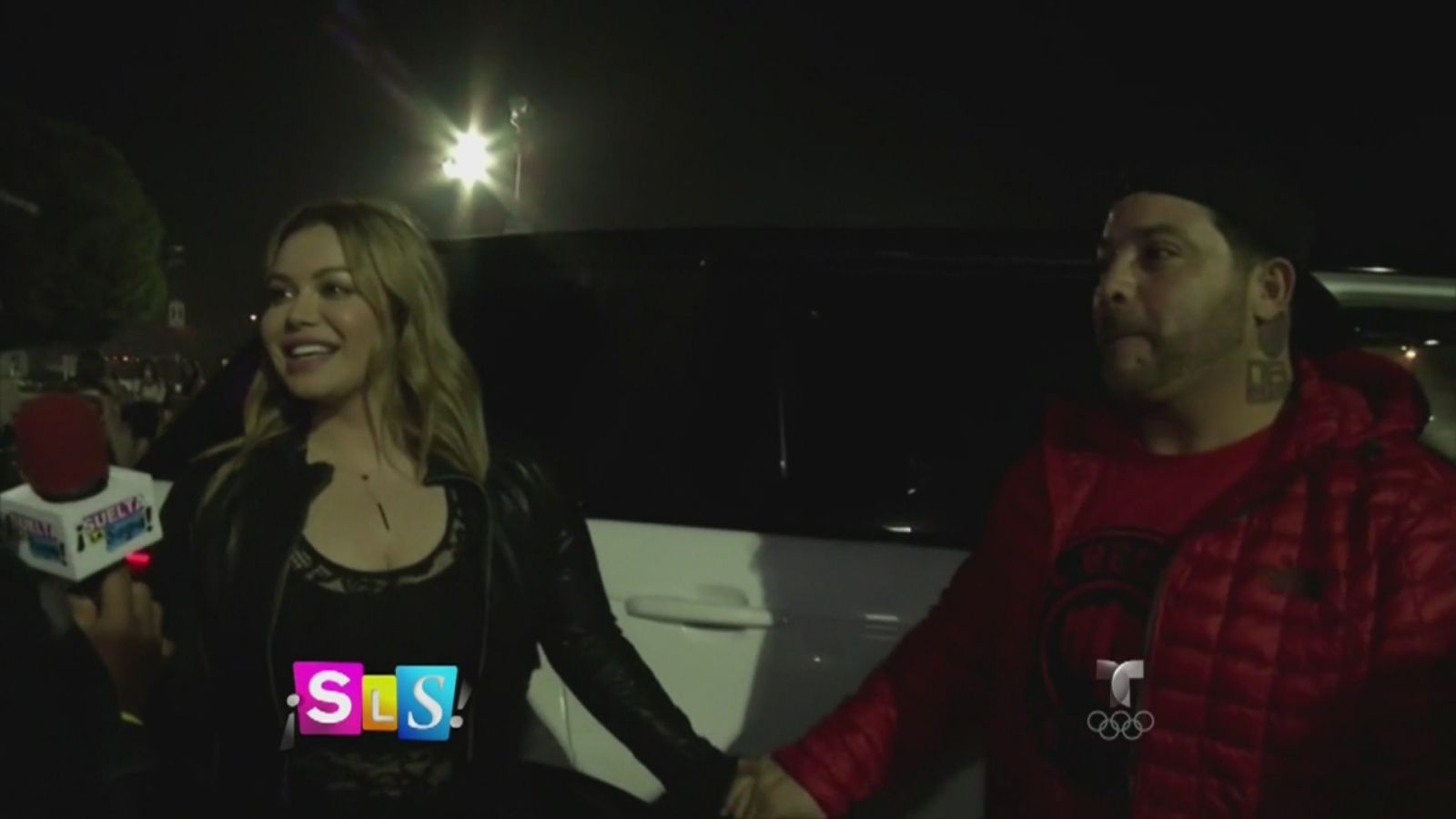 Caption: Chiquis Rivera had been in a relationship with Angel Del Villar since 2012. 
Photo Credit: telemundo.com
The duo started dating in 2012, but after four years of their relationship, they called off their relationship without specifying any specific reason. 
Outflow Of Molestation And Sexually Assault!
It's undoubtedly pathetic to know about molestation, and that sounds even nasty when that particular person is your relative. California native Chiquis once went through sexual abuse, and that was all because of her stepfather José Trinidad Marín.
Her mother Jennie Rivera found it hard to believe after Chiquis' aunt Rosie Rivera shared about the incident. After all the investigation, six out of 9 charges were proved, and Jose Trinidad Marin was sentenced to more than 31 years in prison without parole.
Banda singer Jennie Rivera got into the reason to hate her daughter after she found a footage where Chiquis left the master bedroom which Jennie used to share with her then husband.
In 2012, Jennie died in a plane crash in Mexico which left the reconciliation between mother and daughter incomplete.
In a memoir, Chiquis Rivera wrote about her mother and the untold story which she has been keeping away from people. She wrote,
"I forgive you for doubting me.Now I want to be happy, and carry you with me in my heart. I want you to guide me with the kids and with my career. You knew how to fall, how to get back up and how to get better each and every day...Only your love will carry me forward. I love you, Momma, and I miss you."
Born on 26th June 1985, Janney Marin is popularly known as Chiquis Rivera. She started her career as a singer in early 2014 releasing her first single "Paloma Blanca." She also appeared on her mother's reality show "I Love Jenni."  She made her television debut on "Jenni Rivera: Chiquis & Raq-C since 2010.  As of now, she is busy for her show. Lately, Chiquis Rivera and Rosie Rivera revealed about the new Telemundo series.
Caption: Chiquis and Rosie Rivera revealed about their show "I Love Jenni" for 2017.
All her work as a vocalist, television actress has helped her a lot to make a sizeable figure of a net worth of $300 million dollars.
Stay with us for the emerging updates on Chiquis Rivera!