Entertainment
Chloe East Starting Dating From A Young Age Or Too Busy With Career For Boyfriend Issues?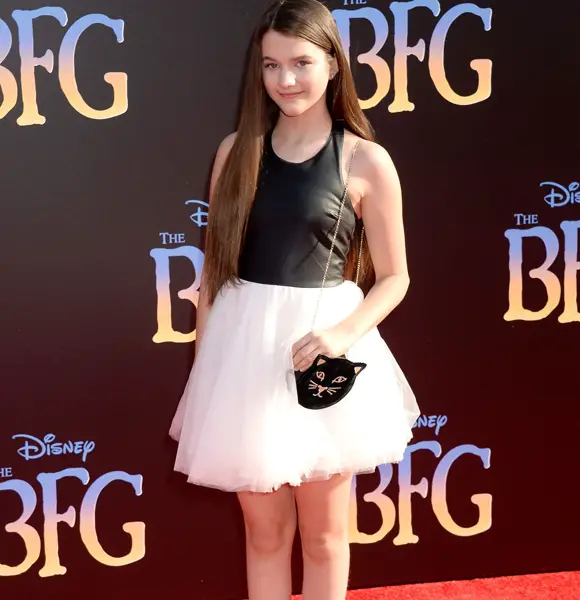 How often do we get to see someone make a name for themselves at the age of only 9? Well, a model, actress, and dancer, Chloe East has done that. She is a young and rising personality who has been able to put everyone on notice of her talents.
She is beautiful and she certainly has got wat it takes to be a successful person in her career. But what goes in her personal life is far from the knowledge of her fans and the media. Does she have a boyfriend? what is her love life like? Let us find out!
Has A Boyfriend In Her Life? If So, Who?
Someone as famous and charming as Chloe must have won many hearts around the world with what she has accomplished thus far in her career. But she has stayed silent every time a question arises regarding her dating life. Public figures usually do that and that is no surprise that they want to keep their private stuff far from the eyes of the media. As a result, she is yet to reveal if she has a boyfriend or dating, anyone. 
Her fans though are in wait as to know if she has been dating anyone but she just seems to busy occupied with acquiring fame and focusing in her career. Or on the other hand, she might not be willing to give the people any hint on her love life. 
Thus, we might need to wait for her to reveal what goes around in her love life and if she is dating anyone in her life. 
Caption: Chloe East Vlogs: Near Death At The Beach And Yogurtland. (Published on Jul 13, 2015)
A Short Wiki-Like Bio of Chloe East:
Born on February 2001, in California, USA, Chloe East is a model, actress, vlogger and a businesswoman who has been able to touch great heights aged just 16. She first began modeling when she was just 9 years old and thus, her interest regarding her future goals was seen from the very beginning.
She also made some sort of a guest appearance in the series "True Blood" in 2013 and has her own Youtube channel with over 250,000 subscribers. Not only that, she has also appeared in a cover video of Iggy Azalea's "Fancy" which was performed by Jordyn Jones.
But her most popular projects till date are "Liv and Maddie" and "Jessica Darling's It List". 
Caption: Chloe East in Liv and Maddie Falcon-A-Rooney Part 6. (Published on Jan 20, 2017)
Although fans often wonder which ethnicity she belongs to, some sources claim that she belongs to American ethnicity but the truth is still with the actress herself. 
Moreover, in an interview when asked if she prefers modeling, acting or dancing, she replied, 
" Actress for sure but I love dancing and modeling just as much. There are so many things I love about acting but my favorite thing is probably the research including characters, backgrounds of characters, writers, directors, etc. This includes everything like what they've done in the past to what they are working on now."
That shows that she is more passionate about acting. And we wish Chloe the very best for the upcoming ventures in her life.