Entertainment
Chloe Lewis Flaunts Sensual Romance With Boyfriend As Dating Escalates Rapidly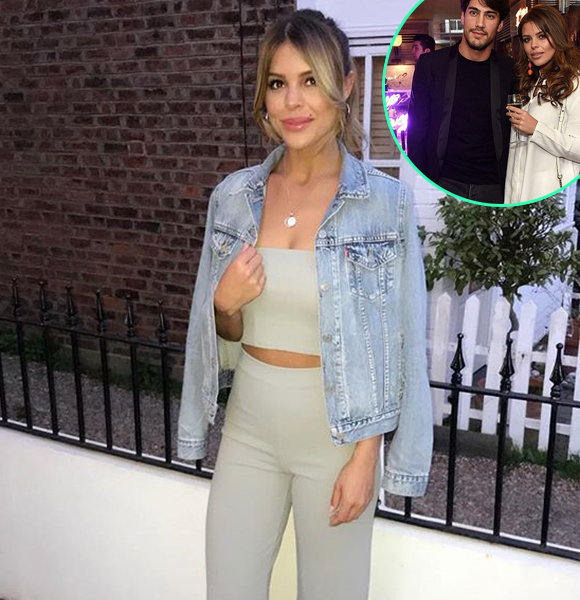 The reality star, Chloe Lewis gained fame after joining the reality show The Only Way Is Essex in the 14th season. Not only reality star, she has also proven herself as a successful businesswoman with the launch of her own beauty-based company Chloe Lewis Cosmetics in 2017. 
But TV and business are not the only things Chloe has in her hands!
The beautiful blonde also maintains a lovely relationship with her boyfriend and does not hesitate to share the sensual moment with him. Having a fair share of the terrible breakup in her past, Chloe has clearly moved on from her ex-boyfriend's cheating incident.
End To Eight Years Of Dating; Sensual Kiss On Birthday 
In 2015, Chloe Lewis had a dating life of her own before she joined the British TV series, TOWIE. She had started dating TOWIE co-star Jake Hall for more than six years before either of them had joined the show.
However, their relationship turned sour after Jake cheated on her with another actress, Megan McKenna eventually leading to the couple's separation. Chloe was totally devastated by the end of her eight years of dating life. Talking in a video interview on the official TOWIE page, she stated her shock as,
"I am a bit shocked. I didn't know Jake had it in him to be honest. It broke my heart."
After the breakup, Jake commenced his relationship with TOWIE actress Misse Beqiri in 2016. The pair is engaged and has even become parents to a daughter named River Bella Hall in November 2017.
Chloe also has moved on from her past and now, is in a committed relationship with a broker, Danny Flasher. They have been dating since 2017. Chloe confirmed the romance on the Valentine's Day of 2017 while posting a selfie with her beau.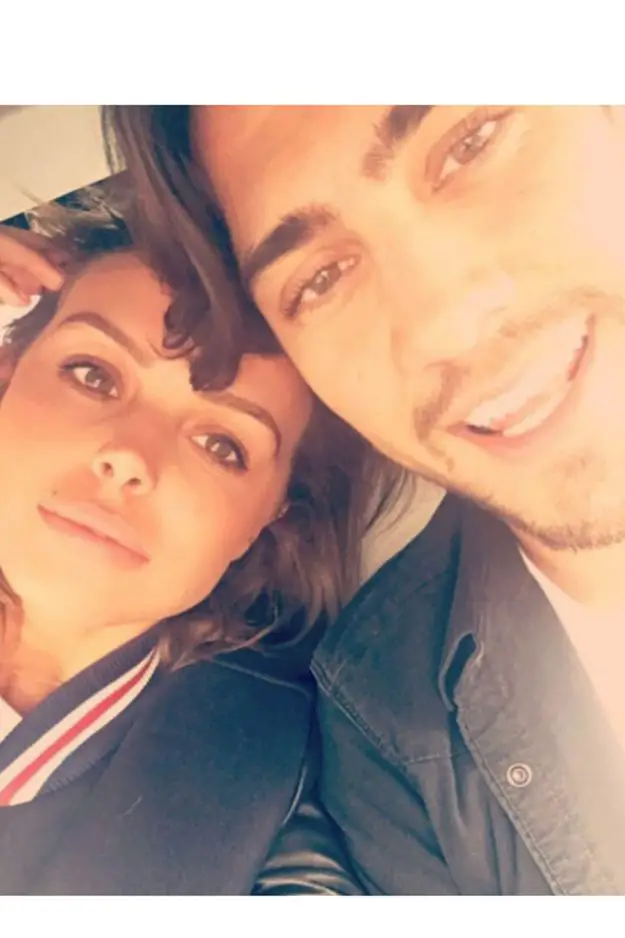 Chloe celebrates Valentine's Day 2017 with partner Danny (Photo: Ok.co.uk)
The couple is often spotted showing public display of affection for each other. 
The pair has recently moved in together. On 21 December 2017, she shared a photo of Danny with a little child without revealing the identity of the baby. Further, Chloe also mentioned that she was proud of her partner. 
For Danny's birthday on 29 January, Chloe shared a lovely message and a picture of the two sharing a passionate kiss, which was enough to witness the couple's sensual romance.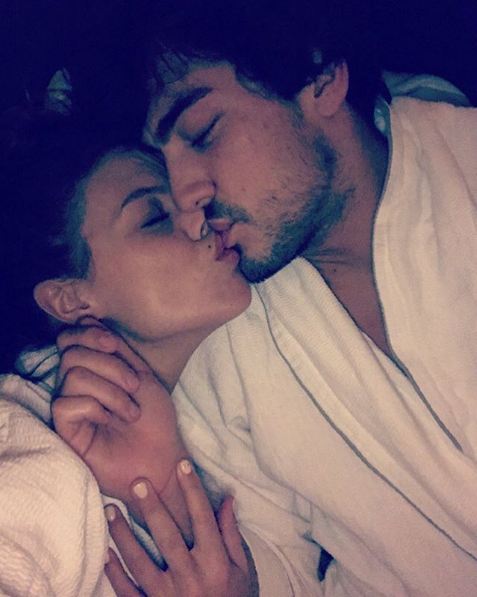 Chloe and Danny share a passionate on his birthday on 29 January 2018 (Photo: Chloe Lewis' Instagram)
The couple took a trip together in February 2018, from where she posted a photo with a beautiful caption saying, 
"The most beautiful clothes that can dress a woman, are the arms of the man she loves"
The 27-year-old wants this relationship to work and insists on keeping her love life separate from her career. Chloe, who had previously dated a co-actor, had her heart broken by him, which probably might be the reason she is dating a non-actor.
"Weird" Father-Daughter Bond; Mother Helps In Professionalism 
As for family, Chloe is so close to her father that some might assume their relationship as "weird."
In February 2018, Chloe posted a picture along with her dad on the beach, where Chloe's father was seen grabbing her upper thigh. The followers immediately started spreading trolls and mocked them claiming the photo as too intimate.
Later. Chloe came forward to talk about the incident. And even though, she admitted the photo was weird; still, she tried to defend herself by saying trolling them was not right.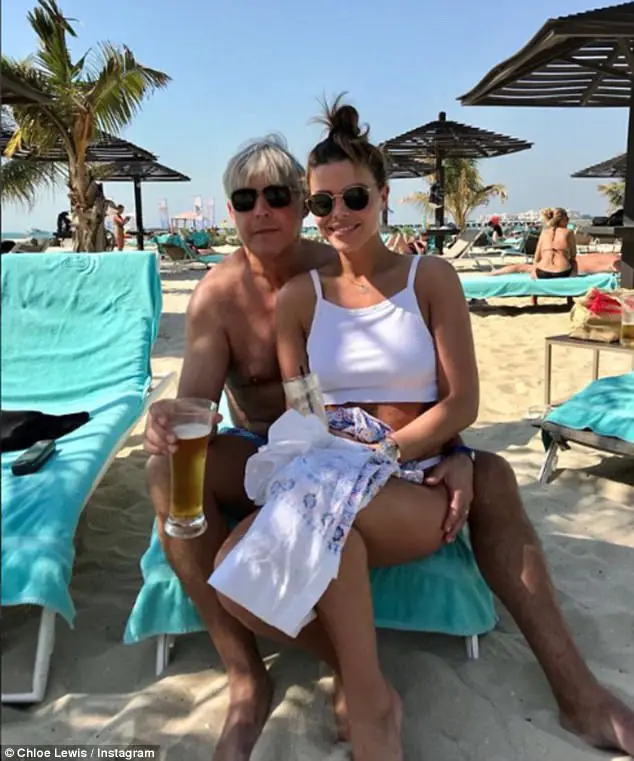 Chloe spends some quality time with father in February 2018 (Photo: DailyMail.co.uk)
In respect to the controversial photo, Chloe said,
"I think trolling is disgusting, but I get why people thought it was weird, it does look like the kind of shot you would post with your boyfriend."
Further, Chloe also holds high regards for her mother, Nicole. Nicole supports her daughter with her professional work and even accompanied her daughter during the shooting of TOWIE. Back in October 216, the mother-daughter duo was spotted in Brentwood where Chloe was then-shooting for the show.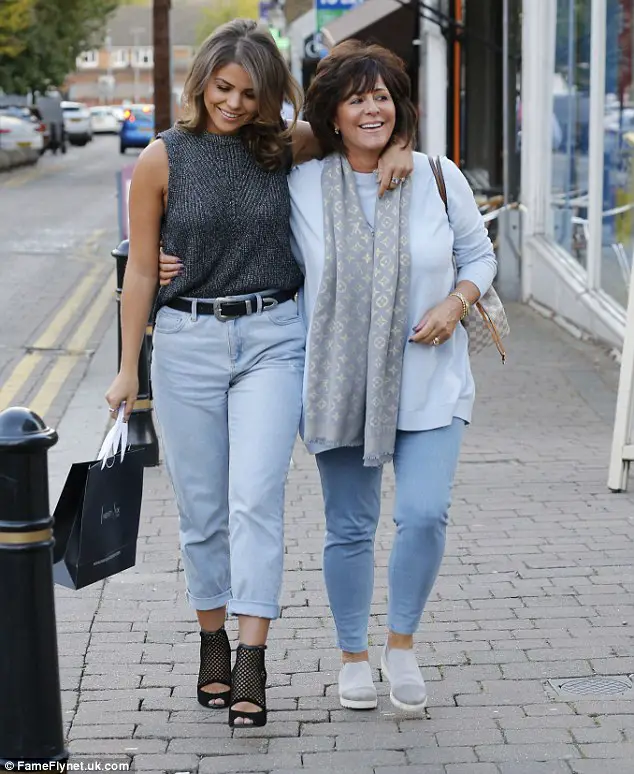 Chloe attends the filming of TOWIE with mother Nicole in October 2016 (Photo: DailyMail.co.uk)
Later, on 11 March 2018, she posted a childhood picture of herself along with her mother and wished her for the occasion of Mother's day. In the post, Chloe also expressed the remembrance of her nanny.
Moreover, Chloe shares a beautiful sibling's bond with her elder sister Abbey. On 8 March 2018, Chloe uploaded a photo of her sister calling her a crowned queen.