Entertainment
Chris Crocker Seems To Be On The Gay Side Because Of His Suspicious Infatuation Towards A Guy; Rumors?
 A lot of rumors fly regarding the celebrities' sexual inclination, i.e., whether they belong to LGBT community or whether they are straight. Chris Crocker who stands out as an internet celebrity also can't escape from this question about his sexuality. Now we know that he is a gay, it seems like this is just another rumor, but we have a proof this time which is his own activity that confirms his sexuality. Thus proving a saying that  actions speak more than words.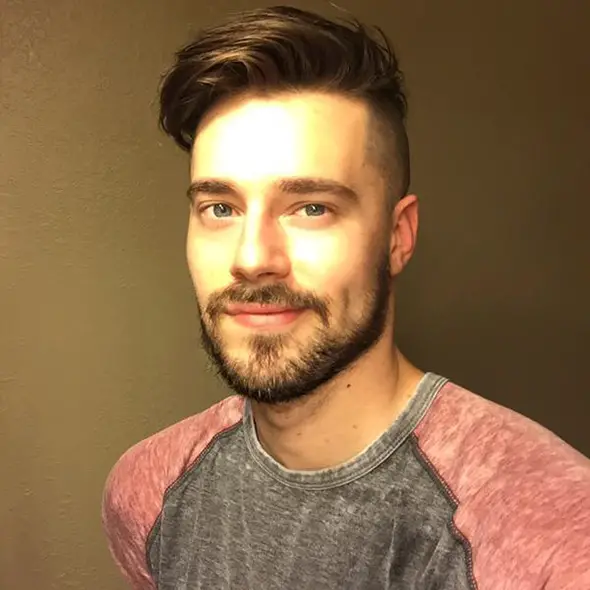 A lot of rumors fly regarding the celebrities' sexual inclination, i.e., whether they are straight or they belong to LGBT community. Chris Crocker, who stands out as an internet celebrity also can't escape from this question about his sexuality. Previously Chris being a gay was just a plain rumor, but now we have accumulated evidence about his various actions that speculates his sexuality.
Are Chris Crocker And Aaron Carter More Than Friends?
When Chris Crocker posted some photos and videos with Aaron Carter, it suggested that they might be dating each other and people took Aaron Carter as his boyfriend. Here is a picture which depicts their closeness to one another. So, are they more than friends?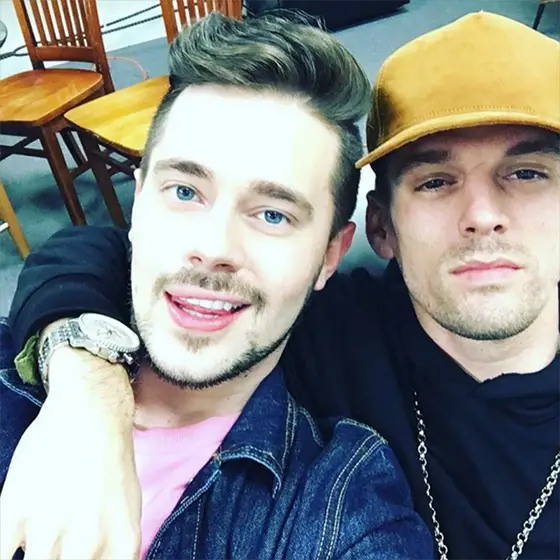 Caption: Chris and Aaron seen together arises the question if they are a couple.
Photo Credit: queerty.com
A video was published which showed the two of them exchanging teasing remarks and later nearly ended up kissing each other. As action speaks more than words, their act of kissing provides evidence that Chris most probably shares a gay sexuality.
Caption: Chris Crocker Being gay with Aaron Carter over Instagram.
Chris On Being Himself: 
Chris Crocker has a unique personality who is proud to be himself and doesn't  believe in hiding his identity. When interviewed on his views on gender, he replied,
"Gender is how you see yourself on the inside, in your mind's eye. I don't think everyone identifies as just male and female. I think gender is a journey, for me at least. That is what I have struggled with for so long. Even being sure that I'm female on the inside, there are still so many umbrellas for you to fall under in the gender spectrum. There's gender-queer, gender fluid, trans... When I started dressing like a guy aesthetically, I wanted to live that way for a little while to see if I felt comfortable. I had to live aesthetically as the opposite of what I knew myself to be just to see if i would feel comfortable that way. And I wasn't comfortable. I was like a false advertisement because I would attract gay guys interested in the masculine aesthetic but when they started dating me they realized it was just like dating a chic. A friend once told me I was rebelling against my rebellion. I had to run away from my true self to get back to it."
Statements On Being An Adult Star: 
One winning side of Chri's personality is that he is a famous adult star. So when interrogated the reason to choose this profession, he shared,
"The mere NOTION that someone can be intelligent, talented, and do adult movies on the side is jarring and impossible to most. (Not all, I know you supporters are out there reading this as well. I am not focusing ONLY on the narrow-minded.) Don't get me wrong: I am not painting an impossibly pretty picture for the sake of changing anyones minds. It IS difficult. I have to wonder about an array of things it will interfere with."
He has a specialty to act in various gay adult movies; which provides evidence on the speculation about him being in real life as well.
Chris Crocker became the Internet sensation through a YouTube video "Leave Britney Alone," which went viral with four million viewers within two days. After this event, he utilized his newfound fame by releasing different videos and posts. Besides being a Youtuber, he is a blogger, songwriter, recording artist and an adult movie actor too. These multiple dimensions of work areas have helped him accumulate the net worth of $450 thousand.