Chirs Owen, who is known for his character, The Sherminator in American Pie, has gone through a roller coaster ride. While struggling to prove his prominence in the acting industry, Chris even worked as a waiter!
However, while dealing with the low phase in his life and struggling to make a comeback in the industry, there was somebody who stood strong as a pillar of support, and that person was his girlfriend.
Today in this segment, we will shed light on his girlfriend along with his failed married life that his past holds!
Chris Owen's Dating Life
The lady who stood by Chris in his struggling days is actress Dayna Cousins. Reports in August 2013 stated that Chris was spotted serving sushi at a sushi joint, Sushi Roku in Santa Monica area.
Moreover, least people seemed to know him, and the ones who did recognize him tweeted about it and the tweets dated back to 2012. 
Peaks and valleys are part of our life, and Dayna's presence in the delicate phase of Chris life should have helped him stay strong. If we go by Chris' Instagram, his lady love's presence can be sensed as early as June 2014.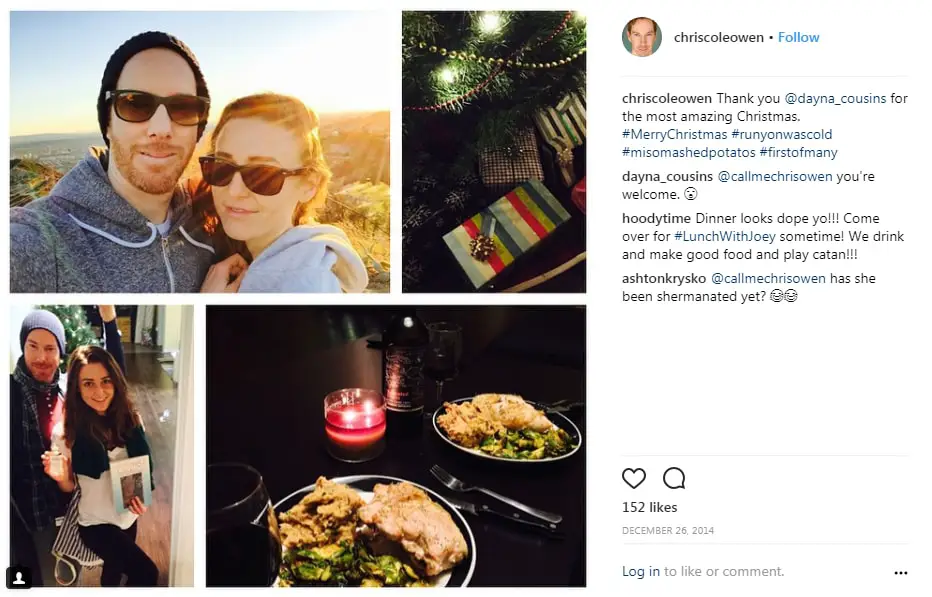 (Photo: Chirs Owen's Instagram)
With time, the relationship between Chris and Dayna grew stronger, and Chris keeps dedicating Instagram posts for Dayna. It's not only Chirs who shares the couple pictures, as Dayna too shares photos of the twosome spending time together.
In one such occasion, the couple flaunted pictures while sunbathing in a Zumba beach at Malibu, California back in June 2016. Well, the couple together enjoyed family time during the last days of the year 2016 too.
Chris' Instagram reflects his fondness for Dayna and reports also addressed Dayna as his girlfriend. Moreover, on the occasion of the Valentines Day 2018, Chris wished his fans and followers with a beautiful picture with Dayna Cousins.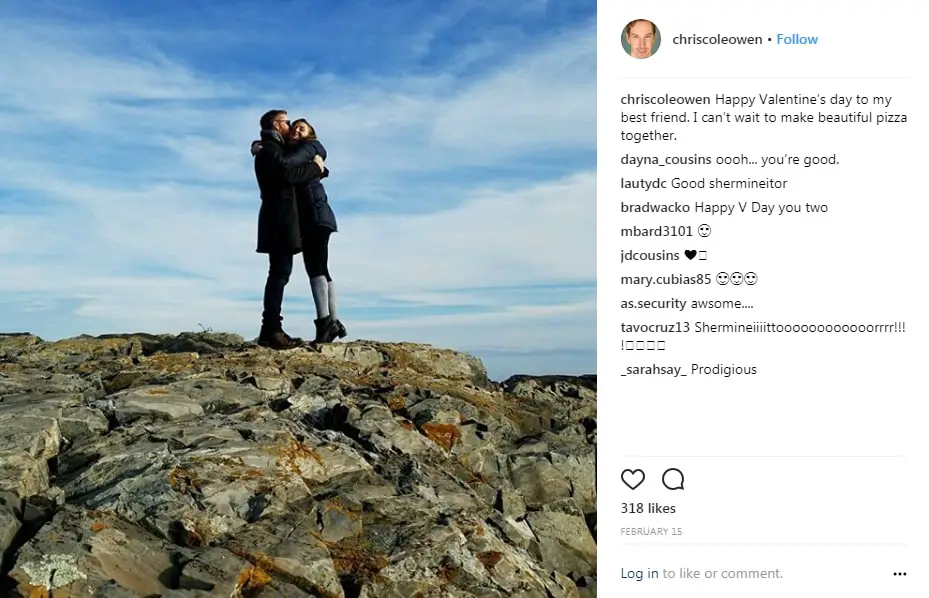 (Photo: Chirs Owen's Instagram)
Chris keeps sharing pictures with Dayna comprising romantic essence; so, addressing Dayna as his girlfriend seems only a formality now!
Chris enjoys his life with Dayna, but his past holds a failed marriage. Previously, Chris was married to actress Michelle Beck. He tied the holy knot with his former wife Michelle back on 13 July 2007, but their relationship could not live more than five years. Thus, they eventually separated with a divorce in 2012.
Chris, who moved to California with his family and started acting from the tender age of 10, made his come back in the acting industry with 2015 movie Bachelors. As of now, he is busy with his upcoming projects including The Epidemic and Off-Time.
Think we're missing something? Do let us know in the comment section below!