Entertainment
Chris Pontius Has A Girlfriend Now After Getting A Divorce With Wife? Or Was Already Dating Her?
Falling in love is the best feeling in the world. There are only a few people who haven't dreamt of their perfect partner and blissful relationship with their companion. Well, love occupies sweet space in our heart but not every person whom we love leaves sweet memories when the relationship end.
But even if a person has faced multiple failed relationships in the past, he surely can fall in love again. And the love life of American stunt performer, Chris Pontius can prove this case well. Today let's have a look on Chris Pontius failed marriage and his relationship with his new love interest.
Chris Pontius' Failed Marriage:
Chris Pontius, who is popular as a party boy as he dresses up in a bow tie and thong, got married to beautiful ex-wife, Claire Nolan on October 2004, in Dublin.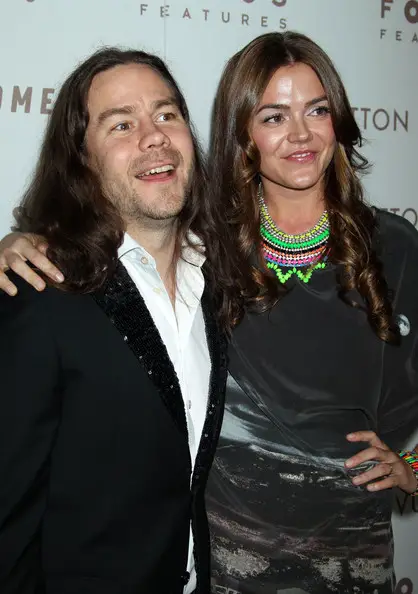 Caption: Chris Pontius and his former wife Claire Nolan pictured at an event.
Photo Credit: Zimbio
On March 16, 2011, Claire Nolan filed for divorce from her longtime husband Pontius in L.A. County Superior Court. As per the court document obtained by TMZ, Nolan cited "irreconcilable differences" as the reason for their divorce. She even claimed that they got separated back in October 2009. Pontius' divorce was finalized in October 2013, right four years after he got separated with his wife.
A Beginning To A New Love Life:
An end to a Pontius' married life was not an end to his love life. Even after a failed relationship with his estranged wife, Nolan, he managed to find love in the form of his beautiful girlfriend, Mae who is active on Instagram with a name ladyboner69. It seems that the pair is dating each other for a long time as Rick Kosick posted an image of Pontius and his girlfriend on Instagram back in June 2012.
Pontius, who enjoys the net worth of $12, was dating his lover prior his divorce with his wife was finalized. Well, the pair isn't shy at all to flaunt their love on social networking sites. Both Pontius and his lady love, Mae have been sharing pictures via Instagram, which hints that they are enjoying a blissful love life.
Earlier this year in May, Pontius shared an image with his girlfriend on Instagram from their vacation in South Africa. The couple looked good together in the picture along with penguins in the background.
Similarly, Pontius' partner has also been active in sharing different images of Pontius. She recently shared an image of Pontius on her Instagram with a caption,
"Saint Chris. @chrispontius and I about to watch a fight between some guy in a suit and another guy in track pants."
A person tries to find a perfect partner for them with whom he/she can spend the rest of their life, and it seems that Chris Pontius has found his perfect partner after a failed marriage. Moreover, it will be exciting to see the pair getting married and adding new members to their family in the form of their children.