Entertainment
Christine Brown's Husband Searching For Fifth Wife: Married to Brown Family, Saving Tradition
The reality show 'Sisters Wives' has dropped some bombshells over the years, especially because of the hypocritical husband, Kody Brown but he outdid himself this time. It turns out that Kody, husband of Christine and 3 other sister wives, is looking for a fifth wife.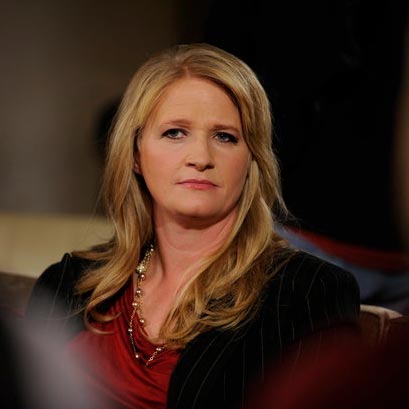 The reality show 'Sisters Wives' has dropped some bombshells over the years, especially because of the hypocritical husband, Kody Brown but he outdid himself this time. It turns out that Kody, husband of Christine and three other sister wives, is looking for a fifth wife.
It seemed like things were only starting to get normal in their lives when this drastic decision brought a storm into their lives. Find out how his wife Christina and other of his wives are dealing with this. Also get to know the rest of their personal life.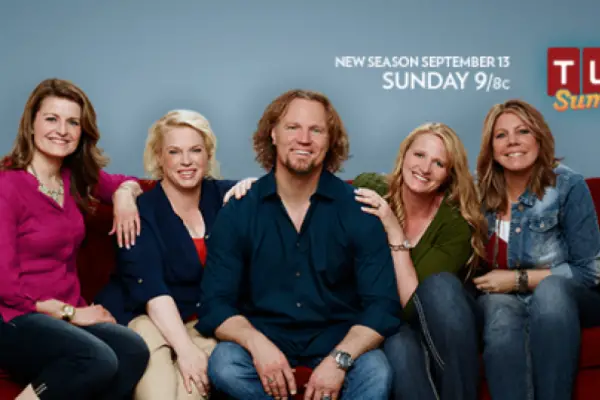 Caption: From left, Robyn Browns, Jenelle Brown, Kody Brown, Christine Brown and Mari Brown
Source: ibtimes.com
A Fifth Wife:
Yes, Life & Style magazine has revealed to radaronline.com on Jun 17, 2016, that Kody is looking to get married again. It was only earlier this year that the family already faced a big storm in the form of the catfish scandal of Meri Brown, the first wife.
It turns out instead of dealing with one problem; Kody wants just to ignore it and jump into a whole new one. Such rash action of Kody has forced all of his wives including Christine to walk out on him.
Caption: Kody Brown on Anderson Weekdays saying he didn't want more wives currently back in 2012.
To make matters worse and a little disgusting, the person who he has set his sights on for his new wife is Mindy Jessop. If you aren't the show's follower, then Mindy is a young blonde who babysits his youngest son Solomon and happens to be the step-niece of his youngest wife, Robyn.
The Life & Style magazine explained to the hollywoodlife.com in article dated Wed, May 25, 2016,
"He knows that teasing the intro of a hot new wife at the end of this season would give people a reason to tune in and for the network to renew the series." "And for the network to renew the series." Eek!
Family Tradition for Christine:
Unlike Janelle, all the other sister wives were brought up in a polygamist family themselves including Christine. So, for Christine and the other two, it can be assumed that they are holding on to this marriage for the sake of keeping the family tradition alive. It could be a reason why they have all tried so hard to make this family work.
A cause of their Past Problems:
But his wives can't care less. This is no news to his wives even Christine. Even his divorce with Mari after the scandal looked unjustifiable. He, after all, married Robyn when Christine was pregnant with her sixth child. He is clearly ignorant to his wives, hates the idea of 'Brother Husbands' and wants to be considered "Lord of the House."
To top it all, he once publicly said Christine being chubby, repelled him.  
Caption: The interview where Kody agreed he was grossed out at Christine being chubby(2012)
Maybe about this very incident, the wives sisters also sold weight loss supplements for a time. Janelle @JanelleBrown117, Kody's second wife also expressed that she had lost 5 inches of waist through those supplements.
Let's hope that this big chaotic family mends itself up like it does every time.
Christine Brown Unsure About Son in Law?
Christine Brown's daughter is now married to Tony Pardon, and the two have been together for quite some time. Tony was quite successfully accepted into the family, and most fans of the show found him charming. The two took their vows together at St. George, Utah in December 2016. While the ceremony was incredibly romantic with Tony getting down on a knee and reciting a poem dedicated to Mykelti, his relationship with Christine still remains Ambiguous.
Just months prior to their wedding, Christine talked about having doubts about her future son in law and wanting to make sure Mykelti was making the right decision saying,
"The wedding is four months away, so we have four months to see how Tony and Mykelti interact with each other. And I want to see Tony interacting with the rest of Mykelti's siblings and the rest of her parents. So in a little over a week, we're taking a family vacation to Brian Head, Utah. This trip is about us having a family vacation, but it's also really about us getting to know Tony and Mykelti more. And I want to see the relationships build there."
And further talked about having an estranged relationship with Tony stating,
"I'm hoping that it's going to put closure to any doubt that I have about Tony. That's horrible to say, I know — our relationship really is a little bit awkward. I feel excessively bad for it, I really do, and I'm sorry for the strain it's put on mine and Mykelti's relationship, and certainly mine and Tony's relationship. But I wouldn't change it. I love Mykelti, and I want to see her loved and appreciated and respected, and I want to see her in a good marriage."
Whether this doubt bloomed or died out we are not sure but we sure do hope this doesn't lead to a broken relationship for Mykelti. 
Christine Brown's Short Bio: Wiki
Christine Brown was born on April 18, 1972, and is the third wife of Kody Brown. She married Kody in 1994, and they have six children together: daughters Aspyn, Mykelti, Gwendolyn, Ysabel and Truely and son Peadon.
She is known for her reality show, 'Sisters Wives' where she lives with her husband, his three other wives and 18 children. Her daughter Mykleti got engaged on June 17 and got married to Tony Padron on 17th December 2016. Christine's net worth is not known, but Kody has an estimated net worth of approximately 800,000 dollars.