Entertainment
CNBC's John Harwood Divorce Controversy Dragged a US Senator Into The Headlines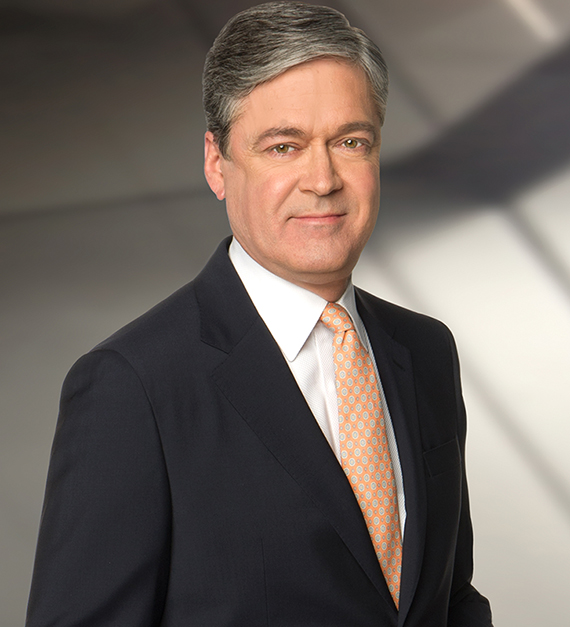 CNBC's Chief Washington Correspondent John Harwood is known for his abhorrence towards Republicans and inclination towards Democrats. 
Known for his robust and tactical presentation in the show, he has gained both popularity and criticisms from the viewers. John is also a contributor to "The New York Times". He is the regular guest of PBS's "Washington Week", MSNBC's "Morning Joe" and NBC's "Meet the Press".
John, now 51, has spent most of his life in political debates. As his father, Richard Harwood, was also a reporter, John got the positive vibe towards journalism since an early age.
Though CNBC's Chief Washington Correspondent has been successful in his work life, the same cannot be said about his married life. John and his ex-wife Frankie have three daughters. They got a divorce in 2010. What's interesting is that the reason behind the divorce was John's alleged romance with Maria Cantwell, a junior United States Senator in Washington since 2001.
Though John has announced that there was nothing between them, Tabloids have claimed that they were dating. In his defense, he once told:
You are asking about a bunch of stuff that is none of your business.
According to Page Six in 2010, they had dated shortly before his divorce with Frankie. When Tabloids found out about that, he reportedly requested to kill the story right away.
Though her name was dragged into the headlines, Maria has not said anything about it till now. Maria, now 57, is still single.
Were they in a relationship? Or was it just a rumor? What do you think?
Exposed in Podesta emails
When Wikileaks exposed John Podesta and his behind the scene emails in the Hilary Clinton Presidential campaign, Harwood was involved in the case as well. The emails exposed that Harwood who was a debate moderator revealed information about the other candidates in the presidential debate to Hilary Clinton and John Podesta and went as far as to gloat about proving Donald Trump. John was mocked for his performance at the debate and was quoted saying,
Let's be honest, is this a comic book version of a presidential campaign?
Caption: John Harwood mocks debate candidates.