Entertainment
CNN's Carl Azuz: Way Of Engaging Students To Hear The News. Is He Married? Wife Rumors?
An anchor and writer for CNN Student News, who got detention for talking in class. Do you know who he is? Here ,the handsome person who has been working at the mighty CNN Channel and become one of the best anchors in the world through the CNN Student News is Carl Azuz.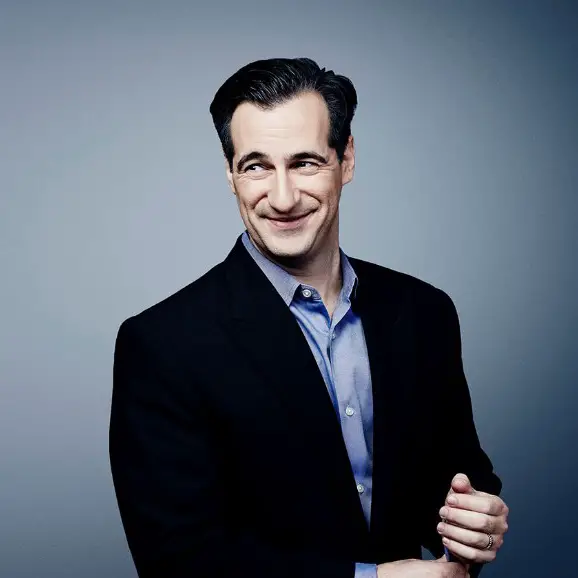 Did you know that that the anchor and writer for CNN student news, Carl Azuz got detention in class? How much do you really know about one of the best anchors in the Journalism world? Here's a tad bit information about him.
Carl Azuz is the anchor of CNN Students News, a daily news program designed to bring current events into middle and high school classrooms.
Born in Atlanta Georgia on August 14th, 1989, he has achieved his goal through his very sincerity performance among the students of different schools.
Do you know how Carl Azuz got his anchor job at CNN? Let's see his anchor testing video.
Having served in roles ranging from packaging producer, reporter, and writer for the program, Azuz has covered every topic from the war in Iraq to the world's most expensive ice cream sundae.
Besides these, Azuz has also interviewed students for CNN's "Fix Our Schools" series and explored the impact of technology on teenagers. He follows the effective ways of engaging students to hear the news.
CNN Student  News, a 10-minute news program designed for broadcast in schools that is produced as part of the Cable in the Classroom initiative. In addition to his anchoring duties, Azuz appears as a contributor on CNN Newsroom.
His show has been getting a lot of attentions as it has been able to bring important events from high school classrooms. Though it is direct to the television and it has been touching lives of students. By adding some comedy to influence the student's mind, this idea has worked out to interact with the high school students.
Azuz also actively participated in public speaking events across the country. He has given his speeches at national conventions, workshops, charity events, and graduation ceremonies.
Probably, you might know about Carl Azuz's personal life means married life. Don't worry we'll guide it too.
Being so popular so successful media personality, Azuz has managed to keep his personal life very low profile. But there is a high probability of him being married as he hasn't confessed to his wife and own life in front of media. That's why he has not revealed anything about his current affairs or confirmed neither denied the existence of girlfriend in his life.tour, visitors to CNN Center can learn the history of CNN Student News.
CNN Student News Tour with Carl Azuz:
CNN Students News Anchor Carl Azuz is a familiar face in classroom worldwide. On this exclusive tour visitors to CNN News Center can learn the history of CNN Students News. Then, viewers meet with Carl for 30 minutes after the guided tour, which enhances the students to their positivity regarding their career and academic session.
Azuz looks like the age of 40 to 55, but he has been getting paid a very healthy salary from CNN which has been boosting his net worth automatically.
The Reception of Carl Azuz
While plenty of people appreciate Carl's work on student news, a significant portion of the audience appreciates his sense of humor. Well Known for his rather quirky jokes and his habit of dropping cheesy puns at unexpected times, Carl azuz has become a rather 'meme' figure amongst the youngsters of the internet, even having his own subreddit which was made for people to share their love for Carl azuz and his eccentric humor.
Caption: A short compilation of Carl Azuz's magnificent puns