Entertainment
Comedian Danny Bhoy Busy on Tours: Depressed on Not Having Time to Get a Wife and Children?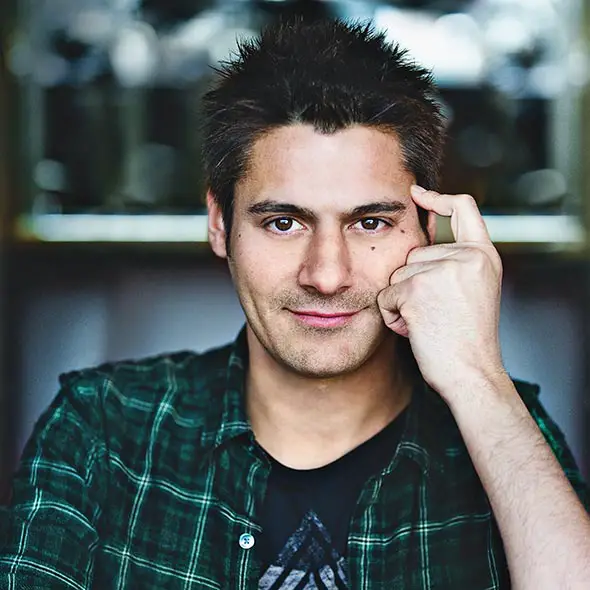 The world's greatest Scottish-Indian comic genius is not happy these days. He is indeed a very successful comedian but not contented with the life that he has. Though he is an established comedian with a large fan-following and well-wishers, he has a serious cause that lies at the base of his disappointment and depression.
 "The stand-out hit " of the Montreal Just For Laughs Festival has a very less time to think about other private and personal matters of the life. This includes his time to settle down in his life with girlfriends, wife or draft other marriage plans. Why is it so? We will eventually get to all of that.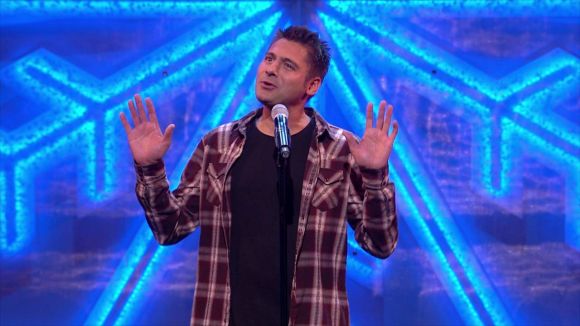 Caption: Danny Bhoy performing on The John Bishop Christmas Show - Monday 21st December, 9 pm on BBC One.
Source: youtube.com
Busy life, Tours, and Depression:
Boyle has always been active ever since he started his career in comedy. The "Telegraph" open mike award winner is busy on rapid tours performing worldwide. His Life has been a synonym for the word "busy." His previous season's tour events and upcoming tours are also highly scheduled due to which he couldn't pick up spare time for himself. This ultimately left him unaware about the quest of girlfriends, wife, and children as well.
From 2011 till date his tour schedule around the clock gives us clear derivation that he is not getting any time to think of hanging out with pretty girls who can be their probable girlfriends. His upcoming 2016 tours of Australia, New-Zealand,"COMMONWEALTH COMEDIAN" Canada tour and UK Preview Shows are going to keep him busy this season too. Perhaps he doesn't have any lady luck this time too! This lack of time and a busy schedule have injected sheer depression inside him as he is not having time to get a wife and children. 
Caption: Danny is performing in Montreal, Canada.
He is busy man travelling and making people laugh. Performing in various countries and having experienced a lot of tours, Danny has earned an individual claim to fame in the area of comedy.He believes people always wanted to see the happy clown, so he always depicted happiness despite his internal unhappiness and depressions. He says:
"It's great that the audiences keep growing, but I certainly don't want that kind of massive exposure that TV gives you. Nor do I want to go the other way. So I'm quite happy with the level of success I've found so far."
Despite his perennial touring, it was reported that Bhoy had bought a house in Edinburgh and was even reported saying warm words about the place. Pretty natural considering its history of great Stand Up Comedy artists. Furthermore, he was quoted saying the following words,
""I'm the only idiot who stays on after the Edinburgh Fringe Festival"
Check out some of his amazing stand-up comedies:
Being the son of the parents from different ethnic backgrounds, Danny has a mixed ethnicity; Indian and Scottish. His father, who is an Indian, happened to come to England for the study where he met his mother. This gradually turned into love and then marriage.However, after 35 years of marriage, his father has suddenly left the family and children for an Indian woman he romanced on the internet. Such a sad incident for poor Danny, isn't it?
"He met a woman on the internet. I didn't know he knew how to use a microwave," Danny said of his father. "So he married her, which makes me one-quarter **** now."
The History of Danny Bhoy:
Although he is a phenomenal Stand-Up Comedy Star, according to him his parents couldn't care less about him and his career. 
"I could be carried into the living-room on the back of geese with people fanning me with palm leaves, and they'd be like, "Make the tea, Danny'." says the 41-year-old comedian. 
Bhoy grew up in Southwest Scotland where he stood out the most, being the son of a Scottish woman and an Indian man. Bhoy attended University to get a degree in History but instead dropped out to take time off to think about his future. Apparently, his career as a stand-up comedian started at his Brother's wedding, where he was the best man and had the responsibility to deliver a speech. With barely anything to talk about because of family differences, Bhoy resorted to comical jokes to lighten up the mood; it wasn't the perfect but the positive response from the Young crowd that led him to pursue a career in Comedy. 
After a few successful gigs in Edinburgh here and there, Danny moved to London, working at a bar and performing Comedy gigs once in a while. His breakthrough happened in 1999, where he won the Open mike competition and received opportunities for more and more gigs, eventually roaming round the world at various locations such as Singapore, Paris, Belgium, New Zealand, etc.
 Danny was born in 1975 in Moffat, Scotland and begun his stand-up comedy career since1998 and indeed has established himself in comedy. He received his education from  Merchiston Castle School. He also got the nomination for  Gemini Award for Best Individual Performance in a Comedy Program or Series in the stand-up comedy section.