Entertainment
Stand-up comedian Jeff Foxworthy's Blissful Married Life With Wife And Kids, His Busy Tour Schedule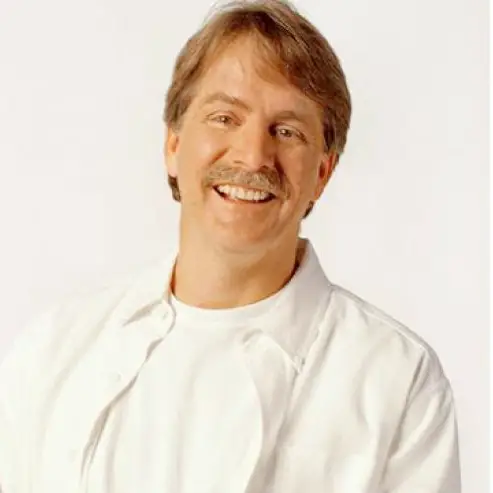 Making other people laugh is a very tough job in the world. However, many individuals have risen to fame through comedy. Making critical comments and sometimes even "racist" accusations, comedy is a tough job as easy as it looks.
But besides all that cheers and laughter, their personal life might not be as happy as on stage. For example, we can just look at the married life of Mary Lee Harvey and her husband who divorced. Jeff Foxworthy, however, seems to have a pretty fair and happy married life; and is a dedicated family man.
Jeff Foxworthy Blissful Married Life, Wife, and Kids
Jeff has had a pretty successful professional career, and his decision to step into comedy rather than following his father's footsteps in the business industry seems to have paid off finally. With his jokes (and quotes) mostly based on family related issues; it has been said that he derives most of his comedy from his life, wife, and kids at home.
Jeff Foxworthy and his wife Pamela Gregg, seem to be doing great as they completed a three-decade milestone of their marriage in 2015. The couple got married back in September of 1985, and in their three decade-long married life, the couple welcomed two daughters; Juliane and Jordan Foxworthy.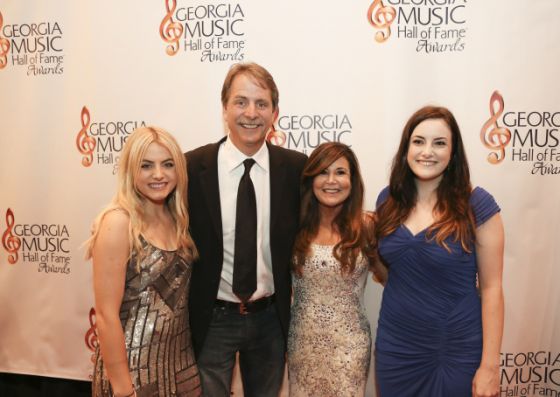 Caption: Jeff, with his wife and daughters in Georgia Music Hall (2014) .
Photo Credit: ajc.com
As we discussed earlier, Jeff derives his humor and inspiration from his family, and that surely makes his daughters very dear to him. However, 2010 was not an easy year for Jeff after he had to deal with his elder daughter leaving home for college. In an interview with miami.com, he said that he was "depressed" and "mourning" because of it.Jeff also stated,
"I love what I do, but the girls were always my priority. I don't know how good a comedian or actor I am, but I've been a good dad. You don't know how many projects I've turned down because it would have meant being away from them".
All this can explain what his family means to him, although work is something he can't live without, his family comes first before anything.
Busy Professional Life, Net Worth and Tour Schedule:
Jeff is an American stand-up comedian as well as a TV personality and has been entertaining people for the past 25 years. He is known for his typical "You might be a Redneck" jokes based on family issues and situations. With both rednecks and non-rednecks laughing at his jokes, there is no question that he is one of the most loved and respected comedians in the United States right now.
There is no doubt that with an outstanding career and busy lifestyle, Jeff has made a pretty good bank balance for himself and celebrity net worth reveals his net worth value to be around a 100 million dollars.
He is also very popular for his show "Are You Smarter Than a Fifth Grader?" which has taken a global turn, with many live shows and tours around the country and many online videos demanded by thousands of viewers. The show apparently reached the milestone of 100 in 2015
He currently has two trips scheduled for December 9 in Salina, Kansas and next one on February 25, 2017, in Fort Worth, Texas, so make sure you don't miss it.
Apart from being a comedian and joke around in shows, Jeff is also interested in voice over jobs as he has done voice over acting in Smurfs 2 (2013), Bunyan and Babe (2016) and has appeared in Bounty Hunter TV series in 2013 as himself.