Entertainment
Comedian Margaret Cho Filed for Divorce With Her Husband Al, Already Finalized? What About Her New Girlfriend?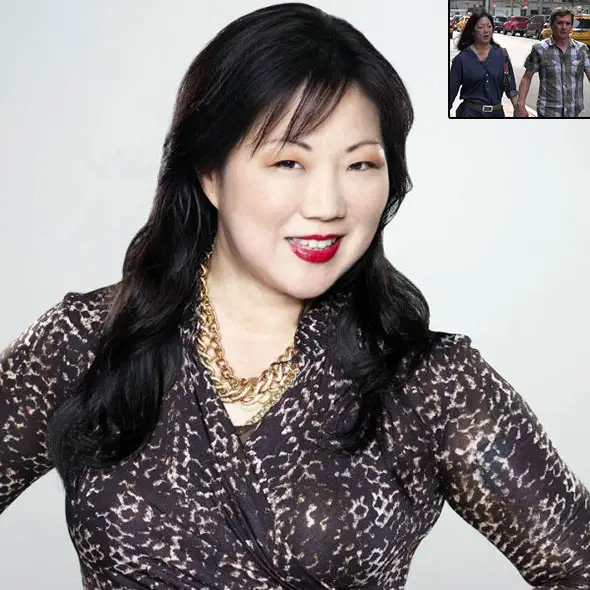 Margaret Cho is a mixture of various professions as she is an American comedienne, actress, fashion designer, author, singer and songwriter. People can hardly manage with one thing, but here she is, dealing with all the talents she acquires and on top of everything she is divorcing her husband. Let's find out how much of smile this comedienne has on her face during this situation.
Margaret Cho, a bisexual personality, has divorced her artist husband Al Ridenour with whom she got married in the year of 2003. The couples had an open marriage that lasted her a total of 11 years. However, the open marriage is said to be the reason to blame for the divorce.
Caption: Margaret Cho was walking hands-on-hands with ex-husband Al Ridenour in New York City in 2013.
She also explained the reason for having an open marriage. She said to Daily Mail in Dec 2014,
"I'm married to a man but I'm bisexual so I like both. We got together because we both have this [idea], I just don't want to have sex with the same person my whole life. That's just gross."  
However, Cho filed for divorce in August 2015 after announcing their separation in December 2014. Cho filed for divorce in Los Angeles citing Irreconcilable differences. In the long term of 11 years, Cho and Ridenour never had any children.
Even after she has made herself and everybody clear that her sexual preference is bisexual, she also prefers the word gay. In an interview with Edward Lewine from the New York Times Magazine in March 2009, she said,
"I refer to myself as gay, but I am married to a man. Of course, I've had relationships with women, but my politics are more queer than my lifestyle."
Following her divorce with husband Al Ridenour, she started living with her best friend/girlfriend Selene Luna, a fellow comedian, and that has popped up the question over both of their relationships. Both Margaret and Selene have not talked on this matter to clear out if they share the same roof as best friends or share a lesbian relationship. Either way, it still sounds suspicious.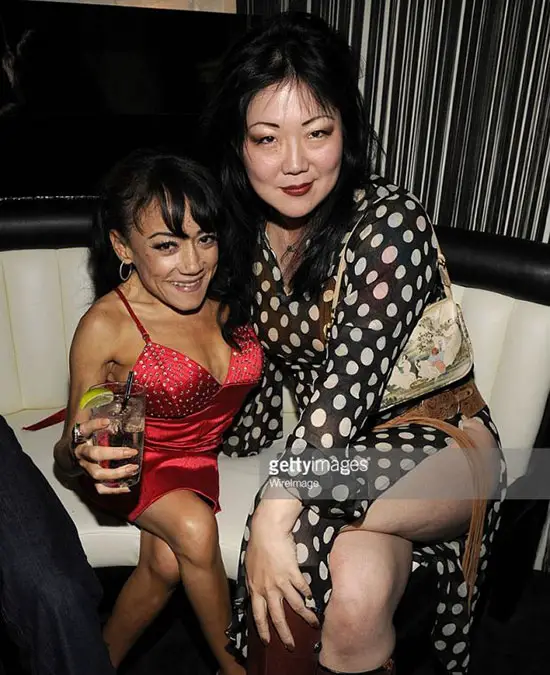 Caption: Margaret Cho with Selene Luna at the 2008 VH1 after party.
Source: gettyimage.com
Margaret Cho on Weight Loss!
Margaret who was notable chubby fat has transformed herself since the time she got into Dancing With The Stars. During that time, she got herself exercising and actually liked the outcome it gave. With People, she said,
"I'm so into it. I've never worked out, never. Now that I've been moving, I realize how good it feels. I can see it in my face. I can feel it in my whole body. I have lost a lot of weight. It's the first time I've ever been there, and I feel great about it. "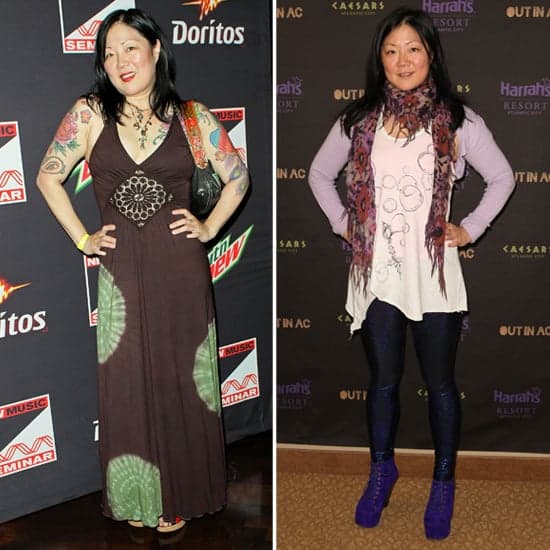 Caption: Margaret Cho before and after
Source: popsugar.com 
Maybe, the reason for all her previous fat was her special F*** it diet where she looked at the food in front her, said f*@# it and ate it all. Not sure if this is her true diet plan but she did mention it in one of her show.
Caption: Margaret Cho's f#@* it a diet in 2008. (Explicit)
The bi-sexual professional comedienne has not revealed anything related to having a boyfriend at the present moment. Maybe, she will have one when the divorce is finalized with husband.