Entertainment
Connor Weil Affair: Dating With Mysterious Girlfriend?
This handsome star, Connor Weil who is best known for the role of Will Belmont on MTV Scream is no more single. He is off the market and dating. Sorry girls!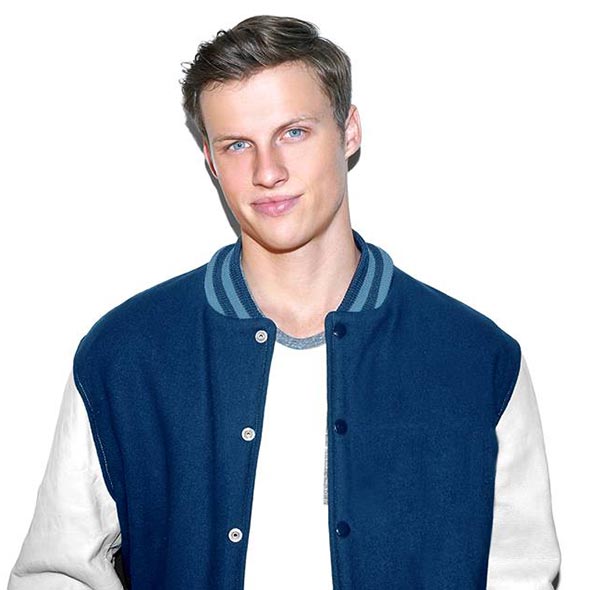 This handsome star, Connor Weil, who is best known for the role of Will Belmont on MTV Scream, is no more single. He is off the market and dating. Sorry girls!

Well, his Twitter account is the biggest proof that he is not single. He has clearly mentioned that his girlfriend is his most major crush.
Well, this caption "My amazing lady and I on the carpet at the #LAFilmFest. Thank you @soniamichelle for the fantastic styling." certainly, proves he's dating someone, and the lady is his girlfriend. Now, that's some affair!
The couple looks adorable together.
Connor Weil: 10 Things you didn't know about the MTV Scream Star!
1. Before Scream, he wasn't a fan of scary movies.
Once Weil was asked an unusual question — are you a fan of scary movies?  And his answer was surprising, "I was never really a fan," Weil confessed. "I couldn't do scary very well until I got into this project, and I got to realize how much fun and nuance-y and thrill-based it is when they're done correctly. I'm a new fan of scary movies, for sure."
2. He loves doing humanitarian work.
At the tender age of 20s, he loves helping people and is compassionate.
3. He had started in Sharknado before it was named Sharknado.
"It wasn't even called Sharknado when I was cast in that project, so I came on and I had no idea what was going on. I walked on set and there was Tara Reid and Ian Ziering, and I was like, "Yeah, this is great." So we're going along, and I was on set for four days, and it was the most fun. You saw the CGI; we weren't looking at anything. It was insane. It was like a playground.
4. His thirst for water sports is immense.
Surfing, hanging out on the beach and fishing are some of Weil's favorite passion. Portland, Oregon native's favorite things to do. He has himself named as "a surfer" on his Twitter.
5. The best piece of life advice he's ever received came from his manager.
Weil said "It was a great reminder that even though you're in the limelight in Hollywood, you don't lose that sense that you're too living your normal life and doing your basic thing. I did my best today; now I'm going to live my life and go home."
6. Being young in Hollywood taught him about his responsibility.
Although Scream is Weil's big break in Hollywood, he worked steadily and slowly in Hollywood throughout his early years with roles on shows like Kicking It and Crash and Bernstein. In his words, "You learn every day".
7. He is soaking up the Louisiana culture.
Scream was shot in Louisiana, and the on-location shooting has led to plenty of cast outings and exploring since it is a Hollywood movie. Weil sounded completely sincere when he called the group a "tight-knit family," and how their adventures beyond the set sound delightful.
8. He recently turned 21.
Yes, your cool dude just turned 21 years old earlier this year.  "I celebrated with family and friends, and I went to a restaurant. It was the best. I went and ordered a beer and the guy asked me to show my ID and; he was the coolest dude, he like freaked out and said, 'It's your birthday!" , Weil said.
9. One of the favorite Scream scenes inspired him to harness his zeal for sports to good use.
Like his character Will Belmont, Weil's passion for basketball is sheer, and he has been sporting his skills on the court to some extent. Swift career as a player? Who knows?
10. His love for Game of Thrones is no exception to other humans.
When asked about his favorite shows, Weil mentioned he is a series geek ranging from Friends to Sons of Anarchy, and he is just as engrossed with Game of Thrones as the rest of us are.
Caption: Connor Weil in an interview.
Connor Weil( born December 28, 1993) is an American actor and singer. He is best known for the role of Will Belmont on MTV Scream. In April of 2016, Weil joined the cast of the NBC Daytime soap opera Days of Our Lives as the role of Mark McNair. He was also seen in  8 episodes, season 2 of Scream(2015-2016), an American television series, as Will Belmont.