Entertainment
Craig Revel Horwood On His Amicable Split With Partner; Also Talks About The Birth Of His Gay Nature!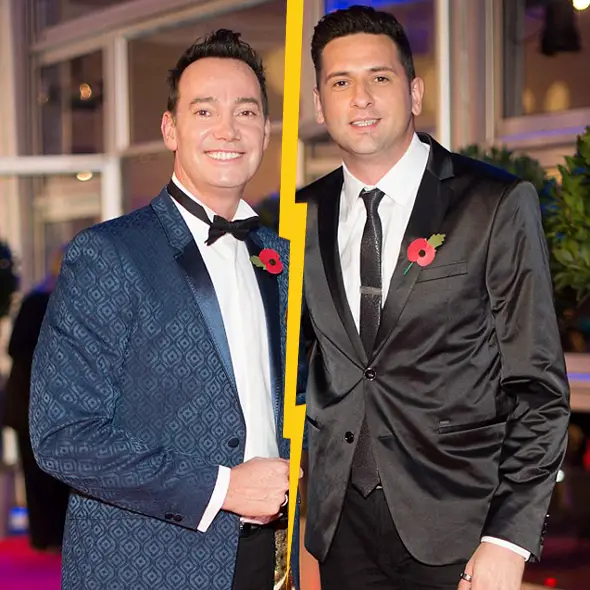 Craig Revel Horwood as we know is a marvelous dancer, choreographer but despite all of that, as a judge on the BBC's dancing show, Strictly Come Dancing is what Craig is famously known for. However, his love life has recently been grooving but not in good shape. Craig Revel split with his longtime partner and has revealed the reason why along with giving a glimpse on how he discovered his gay side.
Craig's No more Enduring Relationship With Damon:
Craig Revel Horwood who was dating his puppeteer boyfriend Damon Scott from three years has reportedly split as of mid-2016, and the reason is deep. According to a source that talked with Mirror, it was Craig who pulled the string to his relationship as he could not see a long term future with Damon and did not want to commit to him.
"Craig and Damon haven't been together for weeks. It was Craig's decision to end it. He just couldn't see a long-term future. It was an amicable split although it's still strange for them adjusting to life without each other."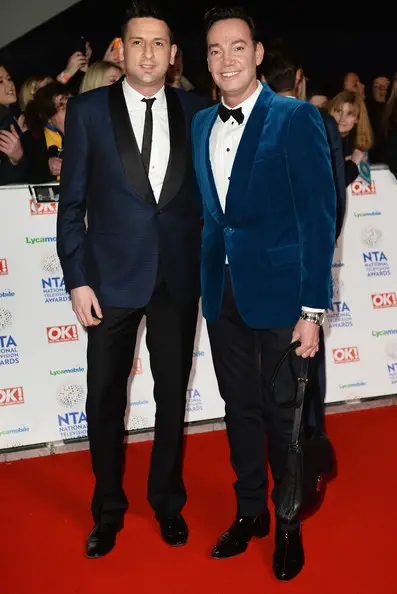 Caption: Craig and Damon Scott looking exclusive at the National Television Awards in 2014. 
Photo Credit: zimbo.com
The source also revealed that it was still strange for the couple to get used to a life without each other. This split has crashed the talk about a couple of adopting a child. Moreover, Craig was even ready to consider marrying Damon if they adopted a child and said in 2015,
"I believe in civil partnerships as it protects each of you. If it were to protect children we might adopt, I'd definitely do it."
However, this is not the only time Craig ended a longtime relationship with his partner as in late 2011; he called it quits with Grant MacPherson, his boyfriend of five years. When he ended things with Grant in 2011, the reason was somewhat similar as he said,
"Our worlds are very different, and we both knew it wasn't working."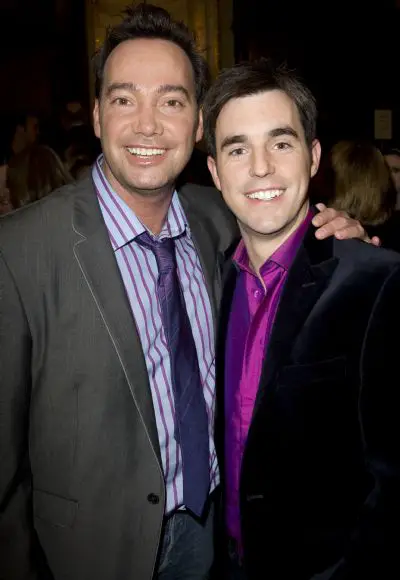 Caption: Craig with ex-boyfriend Grant MacPherson at a musical event. 
Photo Credit: wooller.com
Discovering Gay Nature:
Craig was not always a gay man but shared a bisexual preference between the ages 17-26. He was married to Jane Horwood in his 20s. However, the relationship did not work out for them, and Jane left Craig for another man. After his wife had left him, Craig found love with a man and he has remained a gay man ever since. He said,
"I wasn't always gay. To start with I was bisexual, and we loved one another so I thought, 'Why not? Let's give it [marriage] a go'. I always thought it was a bit ironic that she cheated on me. I've been solidly gay ever since."
However, even if the relationship ended with his wife Jane, Craig is still friends with her, and she even runs his website. 
Is Craig In Search Of Love?
Maybe Craig is now feeling lonely or misses love he is again on the market, fully available, after the split with his British Got Talent puppeteer boyfriend, Damon. With telegraph.co.uk, Craig said that he was open to falling in love or even sex would be okay at the moment. He expressed,
"You fall in love with people, not their breasts or other body parts. I'm still open to falling in love with either sex, although for the last 20 years it's been, men."
Craig Revel Horwood's Bio And Wet worth: 
Craig Revel Horwood, 51, was born on January 4, 1965, in Victoria, Australia. He previously worked as a rent boy and charged £100 per hour. However, he later tried his luck as a dancer in London.
Working on his extensive career, he gradually became a well-known choreographer and became the judge on Strictly Come Dancing. He earns £90,000 as a judge and make an extra of £60,000 from Strictly Live tours and choreographing and back in 2011, he earned an estimated amount of £215,000 annually;  however, his exact figure is net worth is missing.
That puts up his net worth to be more than £1 million which he already accumulated by 2009. He is still the judge of Strictly Come Dancing and is likely to stay that way.