Entertainment
Cressida Bonas Splits With Her Royal Boyfriend But What Exactly Stopped Her From Dating The Royalty?
What girls look in a guy these days? Success is a must because 'Prince Charming' is something of a cliché thing nowadays but Cressida Bonas had the honor to date an actual royalty. However, she chose to discontinue her dating session, and that is the most intriguing
Dating history with Royal Boyfriend
Cressida Bonas started dating Prince Harry since 2012. However, the couple dated for only two years as Cressida called it quits with her royal boyfriend and the excuse was reasonable. She stopped dating Prince Harry because of the attention and criticism she started facing after getting together. She recently revealed that she endured the public scrutiny but later could not take it anymore.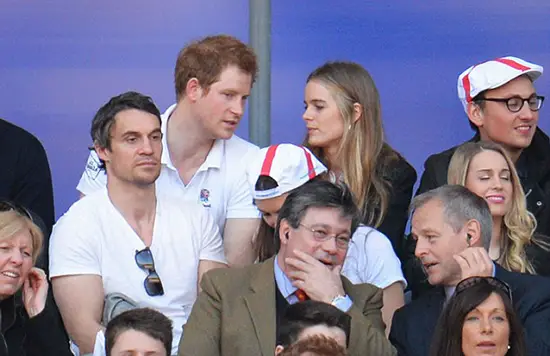 Caption: Cressida Bonas and Prince Harry at a rugby match at Twickenham in 2014.
Source: gettyimages.com
The 27 years old actress had it enough after total strangers started making comments on her and that her personal life was not personal anymore. The couple who once were 'very serious' regarding their relationship broke up in 2014 and Cressida stayed silent about the reason for years.
Ingrid Seaward backed up Cressida stating Cressida couldn't stand being judged by strangers. She expressed,
'A friend of mine's daughter went out with Prince Harry, Cressie, a gorgeous girl; she just said it was awful because every time she walked down the street, she could hear people criticizing her.'
Moreover, She stated,
'They would whip out their phones and take photos of her. They'd say "oh look at her hair," "oh look at her clothes, look at her boots, she hasn't got her laces done up," I mean this is just a normal, pretty girl and she just couldn't take it. She just thought "why are they getting at me."'
Moving on from Prince Harry, Cressida has started dating her on and off boyfriend from University and ironically, his name is Harry as well. Cressida is now dating a guy named Harry Wentworth-Stanley. On the other hand, Prince Harry is dating actress Meghan Markle.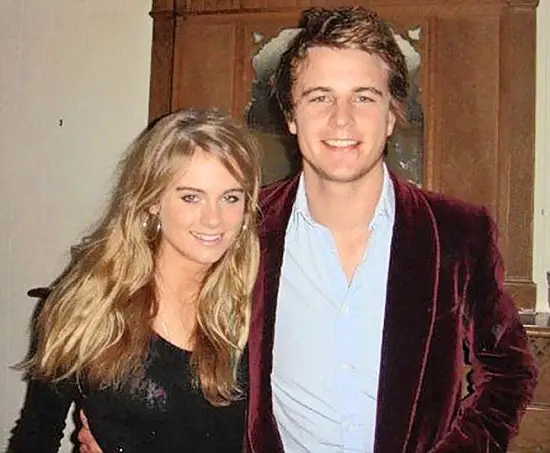 Caption: Cressida Bonas with boyfriend Harry Wentworth-Stanley.
Source: dailymail.co.uk
Recently, Cressida Bones is all smiles as the model is currently enjoying her Hollywood days for the first time. She has successfully made her in a movie called Tulip Fever which is set to be out in 2017. In the film, she will star alongside Judi Dench, Cara Delevingne, and Alice Vikander.