Entertainment
Is Crista Flanagan Married? Learn If She Has A Husband With Some Other Fun Facts About Her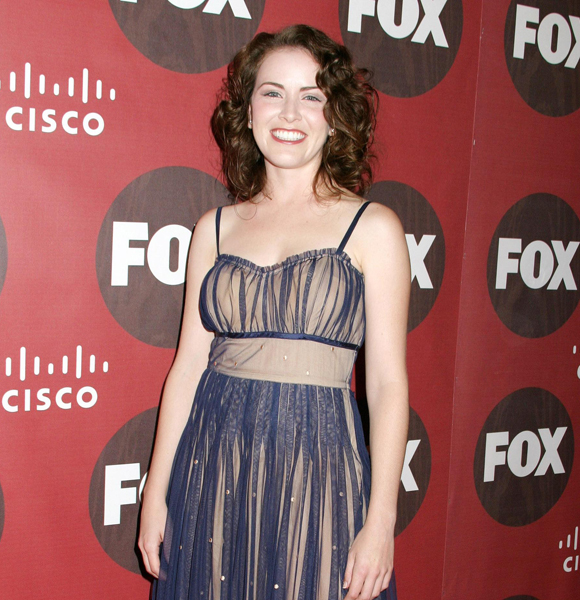 Only a few remember the short role of Crista Flanagan in Grey's Anatomy, while most of us may halt and question yourself, "Honestly, did she?"
Yes, she did portray the role of a lady named Andrea in the series in its eleventh episode "With or Without You. Interesting, isn't it?"
Well, if you crave for more fun facts regarding this beautiful actress, keeping strolling the article!
Crista Flanagan Belongs To A Small Town Family:
Crista Flanagan is a 41-years-old writer/actor and was born on February 24, 1976, in a small town of Mount Vernon, Illinois. She was born to a couple: Bonnie Jerdon and David Flanagan, who also share a son and a daughter besides Crista.
Born in Illinois, Crista later resided in Los Angeles, California and the only reason for her movement was her higher studies. Furthermore, she is of Irish-American descent.
Crista's mother was a big fan of the popular Fox Television show, MADtv; after some time, Bonnie got an even stronger reason to watch the series when her daughter, Crista got involved in the same project.
Crista Flanagan Hone Her Acting Skills With Her Degrees:
Crista joined the University of Evansville, which is a small private university in Evansville, Indiana, and earned a Bachelor of Science degree in Theatre. To sharpen her theater skills, she later got enrolled in the University of California, Irvine and received a Master of Fine Arts.
During her Master's course, she had been a part of several dramas like Fool for Love, The Time of Our Life, Cat on a Hot Tin Roof, The Marriage of Figaro and Oklahoma!.
Caption: Trailer of The Marriage of Figaro (Video published on Nov 12, 2015).
Crista Flanagan Made Her First On-Screen Appearance In 2003:
Crista has been appearing on our television screens from the year 2003. She made her appearance in two projects in the year 2003; ER's episode called 'Finders Keepers' and The Practice's episode called 'Les Is More.' 
A year later, she made her most notable television appearance in the tenth season drama series, MADtv as a feature-performer.
However, she was amid a group of repertory cast members at the beginning of the following season and appeared along with a famous TV actor, Bobby Lee.
Additionally, Crista portrayed the role of Hermione Granger in the 2007 spoof film, Epic Movie and portrayed the character of Lois Sadler in the series, Mad Men alongside Elisabeth Moss.
Caption: The love story of Crista and Bobby, who are popularly known as Cribby in the MADtv (Video published on Jan 24, 2009).
Crista Flanagan Is A Married Woman:
Multitalented actress Crista fondly remembers her junior prom and adores her beautiful pink outfit.
"My junior prom is maybe the most beautiful I've ever been, and I'm still a fan of the necklace built right into my dress."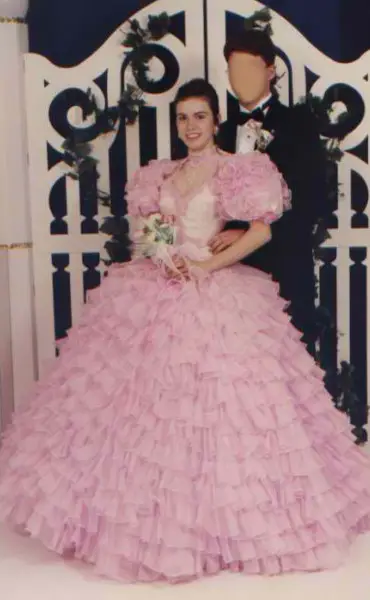 Caption: Crista Flanagan dressed up for the prom in her early days.
Photo Credit: cristaflanagan.com
We wonder if the blurred-faced boy is Crista's boyfriend? But he could be only her partner to the junior prom. Nevertheless, the event is one of the memorable events of her life. Moreover, she is completely close-lipped regarding her dating affairs and relationships.
But as per a source, she is not a single woman but has a husband indeed, who happens to be a tattoo artist partner.
While every other information relating love life of Crista is still under the wraps, we will be updating you as soon as there is some revelation from the actress.