Entertainment
Crushing The Age Gap: Meet Leeza Gibbons' Husband of Five Years Steve Fenton. Know Her Net Worth Plus Divorce History
Leeza Gibbons, @LeezaGibbons, is known as one of the talented American talk show hosts. She is best referred to as a co-host of Entertainment Tonight (1984–2000) and syndicated daytime talk show, Leeza (1993–2000).
Gibbons, 59, has been married and divorced for four times. She had a rollercoaster love/married life until she met Steve. Meet Steve Fenton, Leeza Gibbons' husband of five years.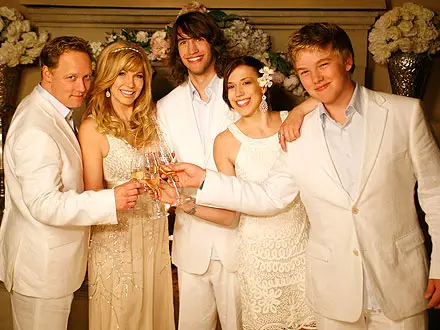 Caption: Steve Fenton with Leeza Gibbons with family.
Source: timeinc.net
She enjoyed a midnight wedding with Steve in 2011 on the rooftop of the Montage Hotel situated in Beverly Hills. They had first met in 2009 at the same place. Steve is thirteen years junior to her.
Leeza seems to be sharing a wonderful marital relation with Fenton. Though her past three marriages failed, her relationship with Fenton seems to be a fairy tale.
In an interview with people.com in 2011, when asked about her marriage with Steve, she expressed happiness -
"We are living the fairy tale, we have so much respect for each other and grow stronger together … always so grateful to have been given another chance at love."
Then Steve Fenton added.
"Leeza is the most kind person I have ever known. It's that compassion that I see every day in her children. My life is now complete."
Her Marriage History Prior to Steve:
1. John Hicks:
She first married John Hicks. Her relationship with him lasted from 1980 to 1982. However, there are no pictures of the couple to be found.
2. Christopher Quinten: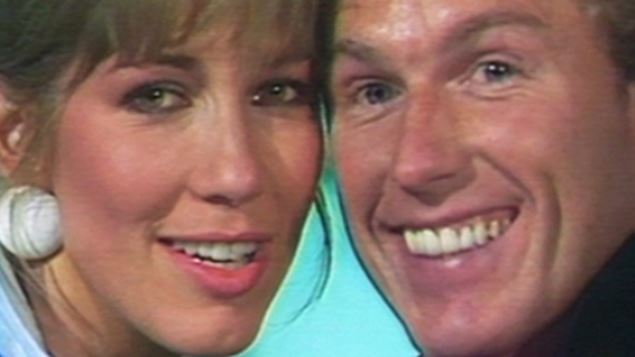 Caption: Leeza Gibbons with her second husband, Christopher Quinten.
Source: thecoast.net.nz
Her second husband was Christopher Quinten, who is a British actor. With Quinten, she has a daughter, Jordan Alexandra (Lexi), Gibbons.
3. Stephen Meadows: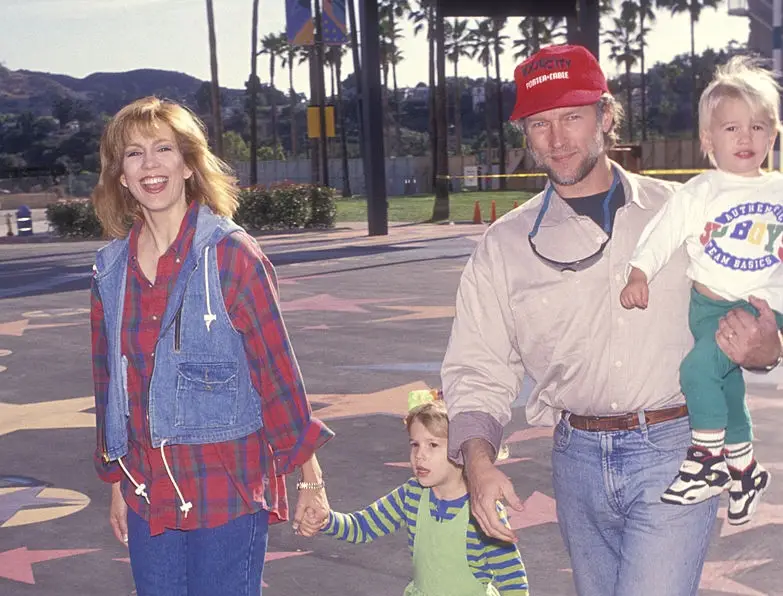 Caption: Leeza Gibbons with her third husband Stephen Meadows and children.
Source: gettyimages.com
Her third marriage was with Stephen Meadows in the year 1991. Gibbons had a divorce with Meadows in 2005. She has two sons, Troy and Nathan Daniel with him.
In recent events, Liza shared a personal thing about her life which changed the way we looked at her life. Recently, she appeared on the Dr.Oz show along with other specialists and researchers in Alzheimer to talk about the disease which killed her mother. She said,
"You know, I've been a reporter all my life and I've reported on all kinds of things, from big stars and big moments and hardened criminals, you name it. This is really different. This is not just another story. It's something much deeper. It's personal and it really hits home. My mom died of this disease, 2008, after ten years being in the darkness of Alzheimer's disease."
Lisa Gibbons' Short Bio:
Gibbons born on March 26, 1957, has won the Daytime Emmy for Outstanding Host in a Lifestyle or Travel program for the PBS show, 'My Generation' in the year 2013. She was also titled the winner of Celebrity Apprentice in 2015. She has been enjoying a fantastic career and incredible earnings. Her net worth is speculated as $20 million.