Entertainment
Actor Currie Graham: Married Man With Not So Hidden Family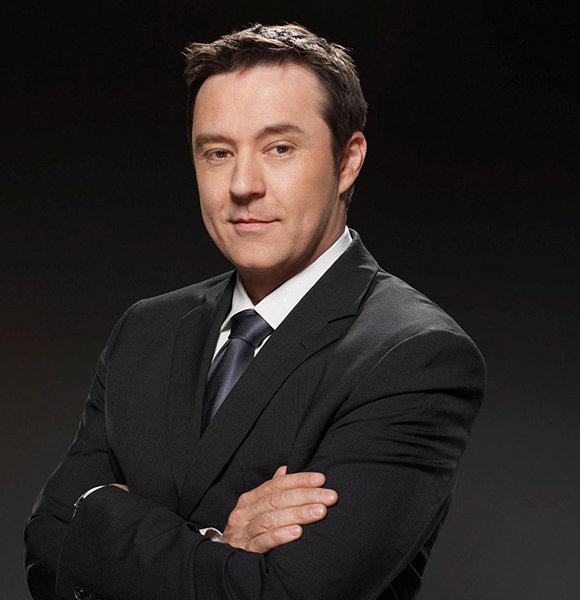 Canadian actor Currie Graham, who is best known for playing Lt. Thomas Bale, the micromanaging station commander in the final season of the TV program NYPD Blue, is one of those celebrities who do not flaunt much about his relationship in the media.
However, he does provide subtle information about his wife and children. So today, we'll be offering you the information Currie's revealed about his personal life and family that you probably missed before!
Currie Graham Sheds Light On His Marital Life
Though Currie maintains a low-key demeanor towards his day to day life details, he hasn't kept his private life completely veiled. Through one of his tweets back in February 2014, Currie let his followers know that he is a married man.
While replying to Maria Marriel's proposal on Twitter, Currie revealed that he already has a wife and lightheartedly said that is more than enough for him. However, he did not disclose the name of his wife and her identity.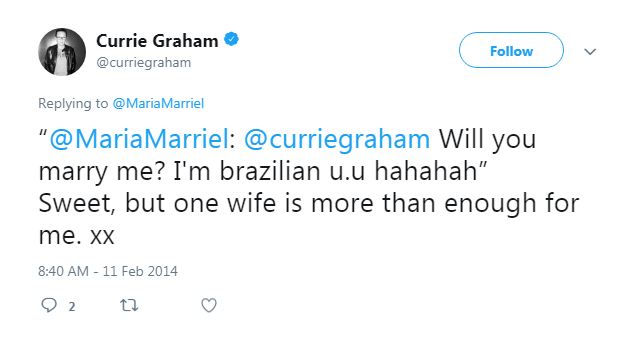 Currie's clears the air clarifying his marital status (Photo: Currie's Twitter account)
Similarly, back in April 2012, Currie shared through Twitter that he already is a father and has a daughter in his family. Currie further mentioned that his daughter is becoming more and more like his wife every day.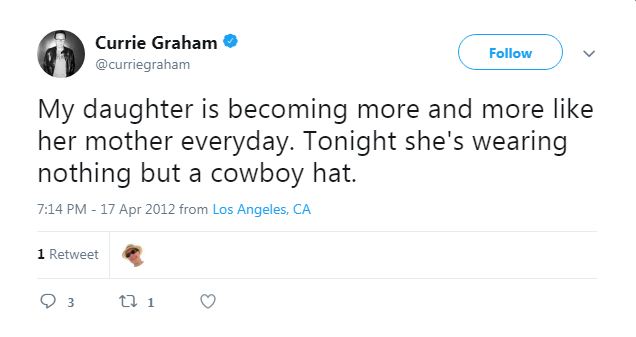 Currie gives an insight into his family. (Photo: Currie's Twitter account)
Likewise, in an interview with Review Brain back in 2012, mentioning about his conjugal life, Currie said that having a child brought a sensitivity to his work that he might not have gained otherwise.
Although other details remain confined, it is known that Currie lives in Los Angeles, California with his wife and daughter. 
More To Know About Currie Graham 
Currie was born on 26 February 1967 in Hamilton, Canada but grew up in Ontario. Currie attended Algonquin Public School and later attended South Grenville District High School in Prescott, Ontario. He also joined the American Academy of Dramatic Arts in New York City. 
Currie has established an impressive career with recurring roles on House, The Mentalist, Weeds, 24, Boston Legal, Desperate Housewives, Ed Ferrara, Criminal Minds and many more.
Likewise, he has also made multiple guest appearance including Over There, Judging Amy, Would Be Kings, and CSI. Talking about his big-screen projects, Currie has worked in Hitchcock, Total Recall, and Pompeii, to name a few. 
With his successful career, Currie has undoubtedly accumulated a hefty sum to his name, but his net worth remains confined to this date.
Think we're missing something? Do let us know in the comment section below!