Entertainment
Dana Gourier Bio: From Birthday, Parents To Personal Life On And Off Camera
Dana Gourier Bio: From Birthday, Parents To Personal Life On And Off Camera. American actress Dana Gourier is famously known for her role as Cora in the Quentin Tarantino's drama Django Unchained that was released in 2012. With a handful of side roles and amazing, acting personality Dana has garnered a huge fan following.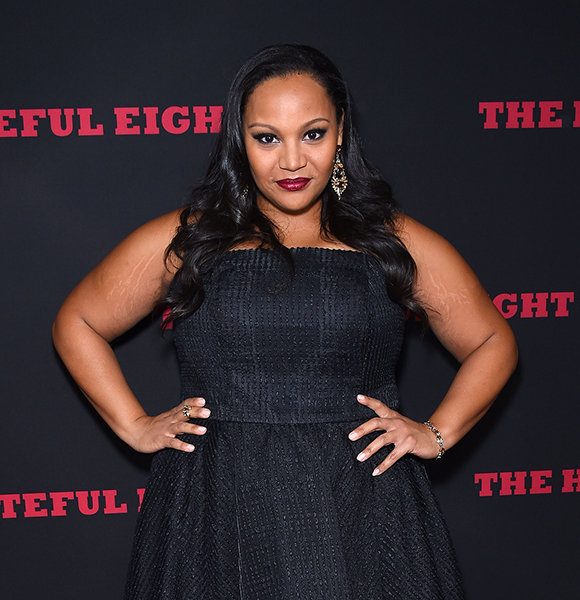 American actress Dana Gourier is known for her role as Cora in the Quentin Tarantino's drama Django Unchained. Dana has garnered a huge fan following who are curious to know every possible detail about her.
If you are one of the fans of the actress and are willing to know all about her, dive in as we share everything there is to know about Dana via a short wiki-like-bio.
Everything On Dana Gourier
Dana Gourier was born as Dana Michelle Gourrier to her parents in New Orleans, Louisiana, and celebrates her birthday every year on 31st July. Dana's exact birth year has not surfaced out in the media till date thus, she has successfully maintained suspense over her age.
Talking about an interesting fact in her family, the three generation in her family, i.e., her grandmother, mother and herself happen to be the only girls with two brothers in their immediate families. Moreover, she wished her beloved mother on the occasion of her birthday back in May 2013.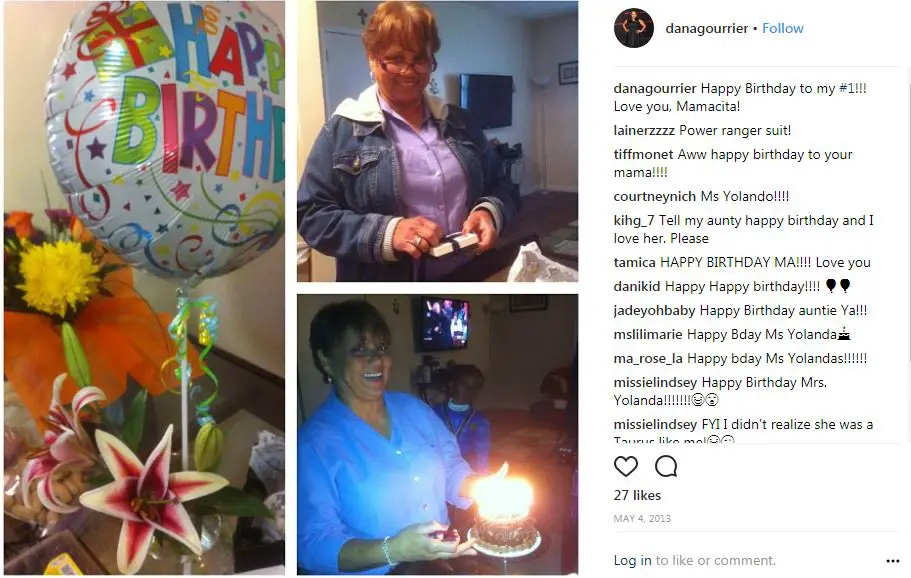 (Dana Gourier's Instagram)
Dana since a very young age had the passion for performing; be it dancing or singing or acting. In Pursuit of her dreams, Dana joined the University of Louisiana at Lafayette and got a BFA in Performance Art. She also holds an MFA in Acting from California Institute of the Arts after graduating in 2010. 
Since then Dana has worked with numerous Hollywood's celebrities in various theatres and movies including TV shows. Dana's film credit includes 'From the Rough' (2013), 'Broken City' (2013), 'Django Unchained' (2012), 'Bullet to the Head' (2012), 'Maggie' (2015), 'Desiree' (2015), The Hateful Eight (2015), Kidnap (2017), Heart, Baby (2017), and The Good Time Girls (2017).
Her TV work includes Haunted High (2012), Common Law (2012),  Remember Sunday (2013), American Horror Story (2013), Red Band Society (2014), True Detective (2014), Superstore (2016), The Arrangement (2017) and so on. 
Gana voiced out her problem on being typecast as an actress during the interview with the News on 7th May 2016. She shared her experience which brought out the darker side of the industry where typecasting as well as discrimination exists.  
When anyone walks into a room there are certain identifiers that are pinned to that person that they will not ever be able to break away from They will always be put into certain categories and me being the woman that I am – a curvy black woman – there are already uphill battles that I have to face."
Furthermore, Dana added that nobody in the entertainment area wants to be put into a box as a typecast and she has been fighting to be considered eligible for role solely based on acting prowess. Dana shared that the casting directors like Megan Lewis are a hope in the industry as she believes in the philosophy "the best actor wins." She praised her as,
"She doesn't doesn't care what color you are, what size you are [...] what your economic status is - she doesn't care about any of that stuff. "That's the type of opportunity that I'm looking for that's the kind of part that I want to be in."
Well, Dana is evidently focused on her career. No news of Dana regarding her love life has yet surfaced in the media. She could be single and also could be waiting for a perfect match to build up a new family. But the possibility of Dana hiding her love life behind the curtains cannot be avoided either.
It seems like all of us have to wait until Dana herself speaks about her life behind the camera and clarifies her relationship status out in the media.