Entertainment
Dana Wilkey Called Off Wedding And Fiance Returned The Favor With A Bash; Has A Husband Or No Time For That?
A broken wedding followed by series of an allegation from fiancé, life must have been miserable for actress Dana Wilkey who called off her wedding just before getting hitched and at the same time, got into legal troubles.
Did the messed up life turned Dana down for falling in love again or is she into building her self-esteem? Let's find that out.
Broken Wedding With Legal Battles: How Did Dana Come Out?
After six years long relationship with businessman John Flynn, the Real Housewives Of Beverly Hills (RHOBH) called her engagement off. The relationship was called off under a cordial consent.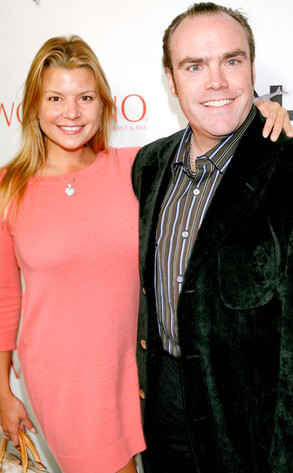 Caption: Dana posing with her six-year long man, John Flynn together at an event.
Photo Credit:eonline.com
As per realitytea.com, Dana expressed the existence of lack of interest in her relationship. She said:
"My fiancé and I have decided to go our separate ways. We realized that we'd become more friends than romantic partners."
However, few of their close source confirmed the existence of Dana's intention of not getting married. The source revealed,
"She never really planned to get married anyway.That's why she was always putting it off."
Dana shares a son named John from the six-year long relation with John, who was born in 2010. John is currently with Dana.
The separation led the actress on a serious allegation where her ex-fiancé accused her of blackmailing him for monetary gains. The information got disclosed through the social media. However, the posts have been deleted, but not soon enough to prevent the media from taking a screenshot.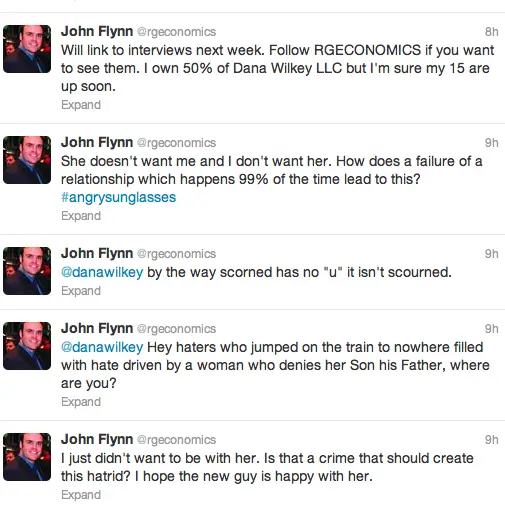 Caption: John accuses Dana of blackmailing him through the social media (2012)
Photo Credit:allabouttrh.com
Well, Dana has not addressed the accusation while the flaring in the media shows fatherly love for his child. It looks like Dana has kept her son away from the biological father.
After break up with her fiancé, Dana got involved with another business man. In the year 2012, Wilkey was caught showcasing her bikini figure at the beach of Miami with businessman boyfriend, Philip Marley after they both met at the party in July 2012.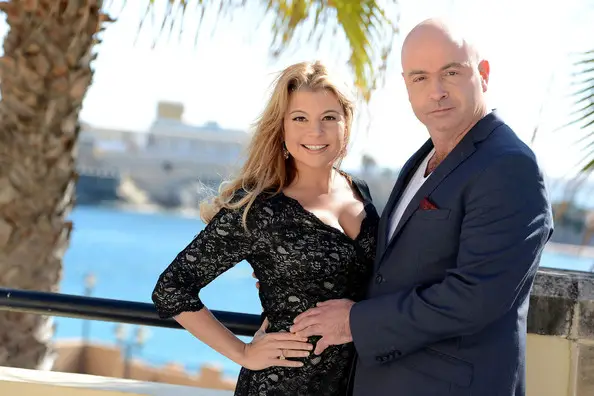 Caption: Dana with her new man Philip Marley holidaying at Malta (2013)
Photo Credit: zimbio.com
In a statement, expressing her views on Marley to Daily Mail, Dana stated about having several common thoughts. She divulged,
'We have a lot in common. Irish men remind me of Braveheart.'
The relationship gave continuation till 2014 after Dana got arrested for committing several frauds and tax evasion. Since then no details of their relationship publicized, while in 2014 Dana, along with her associates, got arrested for the conspiracy while she pleaded for guilty before the court to abstain her from the 20 years imprisonment on March 15, 2016.
According to the court report, Dana mentioned about getting into trouble for trusting the wrong person in life which landed her in prison. Well, the final tribunal's verdict is yet to be released.
Followingly, the disappearance of Dana from social media account has made her fan followers assume that she is in prison. Dana has not appeared in any of the series till date after the arrest, so there is a likely chance of her to be in the remainder.
Likewise, with sudden disappearance from the media zone there is a possible chance that she might have got married and is living somewhere with her husband but again that is the least thing she would do for her final court verdict is yet not available!
From Separation To Weight Loss, Any Connection?
After separating with her long time man John Flynn, Dana seemed to have gradually lost weight. However, she has shared none of her weight loss secrets from the appearance in her bikini attire on her vacation to Miami on 28th November 2012.
But during an interview with OK! Magazine, Dana shared her weight loss story of 22 lbs where she emphasized on inspiring women to take the weight loss challenge.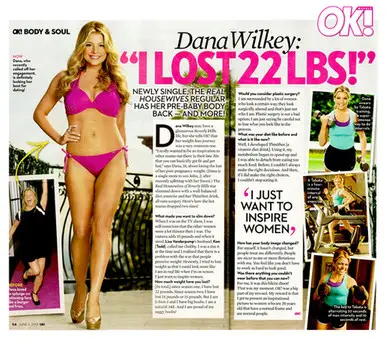 Caption: Dana Wilkey flaunts her slimmed bikini body. (2012)
Photo Credit:ladybrooks.com
The fans have enjoyed seeing her in a new avatar and are even looking forward to seeing her in the sequel of Real Housewives. Similarly, through all her activeness and enthusiastic performance, wiki states her net worth to be $4 million, which Dana must have acquired through her business and shows which we are sure would incline through her involvement in Real Housewives sequel.
Stay with us for latest updates on Dana Wilkey!