Entertainment
Daniel Henney Thoughts On Getting Married, Ideal Wife & Dating Talks
Daniel Henney, known for his role in Criminal Minds, was previously involved with girlfriend......Adding to it, Daniel had his name tagged along with ... giving rise to their romance rumors after Daniel and his supposed girlfriend ... posted a similar picture in close intervals......Plans on getting married and having children with his wife......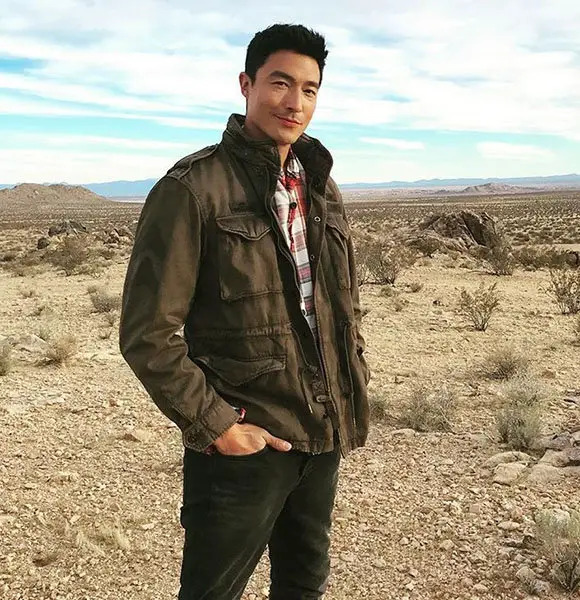 Actor and model, Daniel Henney is widely known for starring in the movie, Seducing Mr. Perfect. But is he someone's Mr. Perfect?
While his current relationship status is a two-line story, he sure intends to have a never-ending book of his love story someday. Indeed, he induces pure thoughts on getting married and having a wife.
Adding to it, the Korean-American actor also looks forward to having grandchildren for his parents. 
Dating Status Revealed - Has Girlfriend?
Daniel Henney, known for his role as Agent Zero in X-Men Origins: Wolverine, previously shared a loving relationship with his actress girlfriend. It has been reported that he was once dating the Divergent actress, Maggie Q.
Interested In: Merle Dandridge Is Hiding Her Married Life And Her Husband!
How the couple first met and fell in love has not been disclosed yet, but there have been reports that the couple dated back in 2005. The initial news of their dating surfaced after the duo was spotted together on several occasions. However, neither Daniel nor Maggie confirmed their romance.
Moreover, there aren't any further details of their relationship which leads to speculation that the pair might have parted ways and are no longer together. The reports of their romance could also be just a rumor.
Talking about rumors, he recently had his name tagged along with Japanese-American actress, Ru Kumagai. There were rumors that the Michigan-born actor was romantically involved with Ru after the couple hinted their togetherness with a series of "lovestagram" posts.
The rumors swirled around in the media after the two shared similar posts in close intervals. Likewise, Ru also posted a picture with her alleged boyfriend's pet on her Instagram giving rise to their romance rumors.
Later, the Shanghai Calling actor shared a photo of Ru's pet Stella on his Instagram. Well, the couple had a cute exchange of their pet's picture which hinted their romance.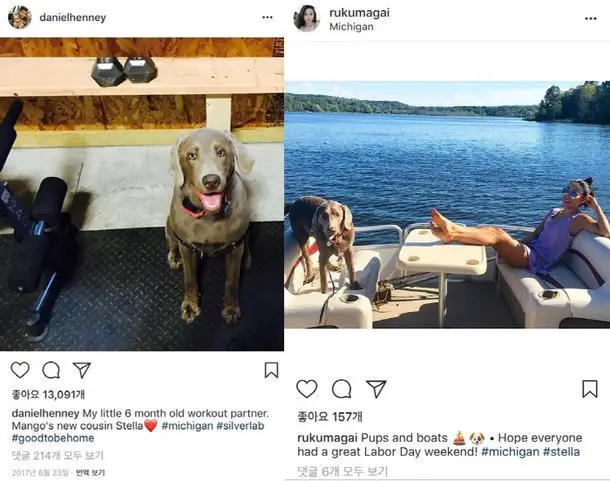 Daniel Henny posts picture of Ru Kumagai's pet dog. (Photo: allkpop.com)
Furthermore, there was an exchange of "likes" on the post among these Hollywood stars. 
From Criminal Minds: Steven Williams Married, Have Wife? Behind The Camera - A Ghost!
However, the growing rumors were quickly denied by Daniel's agency. His representative opposed the gossips stating that Ru is "not his girlfriend." Despite the denial, the tales of their romance are still flying around in the media.
Thoughts On Getting Married And Having Wife
While Daniel has his love life filled with romance rumors, he believes in need of having a partner in his life. Back in December 2016, when he appeared on MBC's "I Live Alone" he expressed his thoughts on love and marriage.
Turns out the actor, who is a regular casts in Criminal Minds, is eager to get married and have a wife. In the show, he expressed his thoughts on having a partner saying,
"I think it's important to have a partner in life."
To it, he added,
 "It's difficult to find a good person though."
You may also like: Is Gaku Space Married, Has Wife? Facts You Never Knew About Him
Daniel, when asked if his mother is worried about him getting married, he replied that his mom hardly mentions about it. However, he is much excited to tie the wedding knot and have a family of his own. The former model, now at the age of 38, sure is thrilled to have grandkids for his parents.