Entertainment
Daniel Lara,16, Finds Perfect Girlfriend? Looks Like It
The video Damn Daniel which consists of a goofy teen joke gained popularity when it went viral. And along with the fame came a lot of followers including some marriage proposals for the Damn Daniel star Daniel Lara.
Well, marriage is far off the radar for Daniel in his teenage. Nevertheless, he seems to have found his significant other.
Interested in knowing more about his girlfriend? Tag along!
Daniel Lara's Partner-In-Crime
Daniel Lara, who is famous as Damn Daniel is enjoying a romantic relationship with his girlfriend and seems to be in dating since January of 2017. Well, he has been posting pictures with his girlfriend on Instagram who goes by the Instagram name 'maxellebernie_.'
Back in 2016, the pair went to Disney Land. Daniel then posted a picture with his arms around his lady love in his Instagram in September of 2016.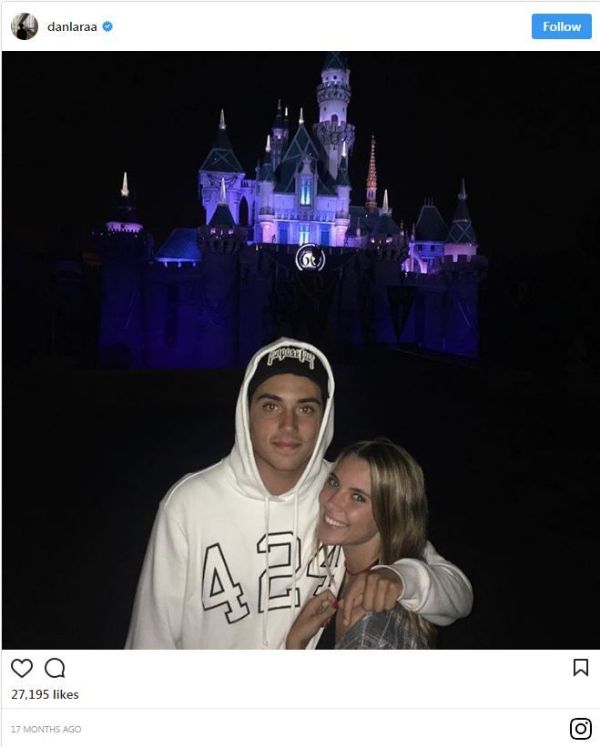 Daniel with his girlfriend in Disneyland (Photo: Daniel's Instagram)
However, the couple came to media's attention only since January of 2017. According to Rolling Stone, Daniel had a girlfriend since January. Daniel, when he spoke to the American weekly magazine Rolling Stone, admitted that the meme changed his young dating life. He stated, 
 "Obviously it opened up a lot more, – a lot more [girls] knew me so I got reached out to a lot more,"
Daniel, while admitting that he has a girlfriend, added, 
"I have a girlfriend right now. But before that, I mean, obviously it made a difference. … It was enjoyable. It wasn't a negative thing."
Moreover, Daniel attended prom as a sophomore with his girlfriend. Daniel was seen in his tight fitted black suit that matched the black bow tie while his girlfriend was wearing a backless red dress. His girlfriend posted multiple prom pictures of them on her Instagram back in May of 2017.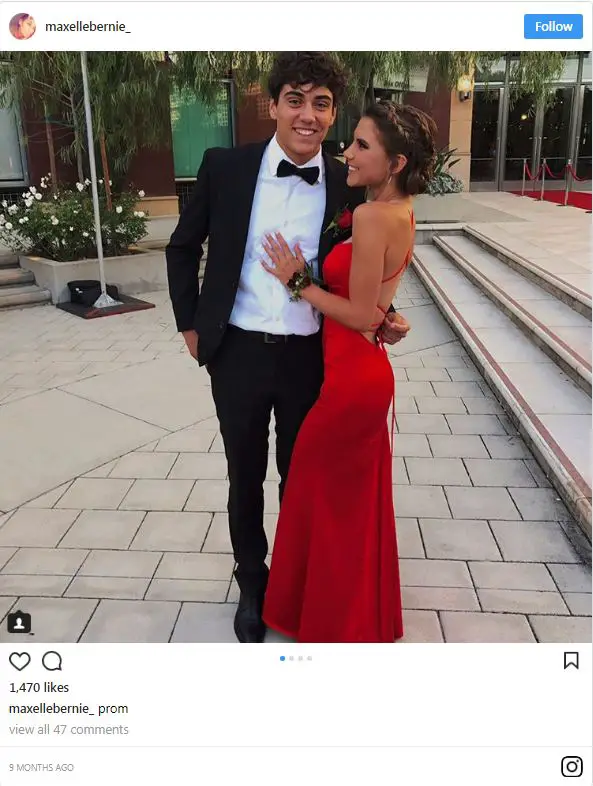 Daniel Lara attends prom with girlfriend (Photo: maxellebernie_ Instagram)
However, talking about prom, Daniel did gather up his guts to ask Gigi Hadid, an American model, to prom. Already the coolest kid in the school, having Gigi as his partner in prom dance would be something worth watching.  
Moreover, Gigi didn't even say "No" to his proposal. She simply answered,
"Possibly. I'll ask Z. We'll see."
Nevertheless, the young victim of a hoax, Daniel is set with his girlfriend who he has been dating for a while now. 
Daniel Lara's Life At Glance
Born on 4 April 2001, Daniel Lara grew up in Los Angeles, California. He has a sister who goes by name Pilar Lara. He is a sophomore at Riverside Polytechnic High School in Los Angeles. 
Daniel, who is at the age of 16 is popularly known as the face of the viral "Damn, Daniel" video. The video was a collection of snapchat videos which was taken and posted by his friend Joshua Holz. The video consisted of the frequently used phrase "Damn Daniel" and was filmed at the Riverside Polytechnic High School. 
However, Daniel has his social media filled with his fans. He has almost 634k followers on Instagram and 185k followers on Twitter. The duo even attended the Ellen DeGeneres' show twice. 
Moreover, he received a lifetime supply of Vans shoes from the company, and he would later donate shoes to California-based Loma Linda University Children's Hospital.