Entertainment
Who Is Dario Franchitti Married To? Meet New Wife After Divorce With Former Flame
Former racing car driver Dario Franchitti has a memorable 2013 for he suffered multiple tragedies that year.
He became a divorcee after separating from his wife and suffered a terrible car crash in 2013's Gran Prix held in Houston, Texas, after a couple of months of separation. Dario suffered multiple injuries including a broken back, a fractured right ankle and a concussion, which resulted in an end to his racing career.
However, the racer has embraced new happiness as he got married for the second time. He also welcomed a child, who might be following his footsteps in the future.
Lavish Wedding And Lavish House With First Wife
Dario Franchitti was previously married to American actress Asley Judd. The couple first met at actor Jason Priestley's wedding and started dating each other.
Both Dario and Eleanor got engaged and following two years of engagement; the former partners got married on 12 December 2001 at a Highland Town in Scotland. The duo tied the nuptial knot in a lavish wedding, where they spent nearly £1.3 million for the ceremony.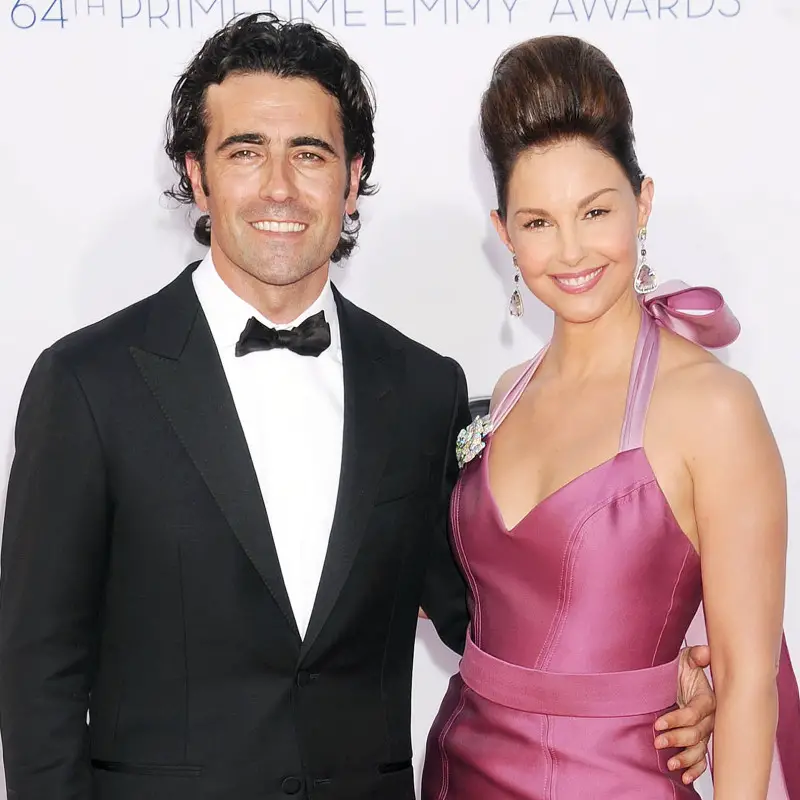 Dario Franchitti with ex-wife Ashley Judd (Photo: Usmagazine.com)
But that's not all!
The married couple also bought a Rednock House in Stirling-shire for a hefty sum of £1.2 million, which they later sold for £4 million. Despite all, the pair decided to split, ending 11 years of marriage. The two released a joint statement regarding their divorce on 29 January 2013, which read,
"We have mutually decided to end our marriage. We'll always be family and continue to cherish our relationship based on the special love, integrity and respect we have always enjoyed.".
However, the couple reconciled for a while after Dario's car crash incident but got legally divorced later in 2014, despite the fact that neither of them disclosed the reason for their divorce. Notwithstanding the divorce, Dario claimed to have maintained a good friendship with his former wife, Ashley.
Married For Second Time; Daughter Reaching Pedals
After his divorce, Dario soon came to the dating world after a mutual friend, Indy car racer Pippa Mann introduced him to Eleanor Robb.
The couple started dating but did not carry boyfriend-girlfriend tag for long. The duo promptly escalated their dating into a husband-wife relationship by getting married in a private ceremony in early 2015.
Eleanor even got pregnant with her first child the same year and welcomed their first baby, a daughter who they named Sofia.
Dario, during an interview with BBC Radio Scotland on August 2016, talked about his second marriage and baby. He stated,
"I got remarried and my wife and I spend time here in Scotland and we spend time in London. I'm still involved with Indy Car racing, working with Gunassi team, doing commentary for Formula E and doing programmes on classic cars for Goodwood TV. So it's all these different things and then, somewhere in between that, getting to try and spend time with my wife and baby.
Not only interviews, but Dario also featured his wife and daughter on social media via an Instagram image in June 2017. He shared a picture of his lovely family on the occasion of Eleanor's birthday.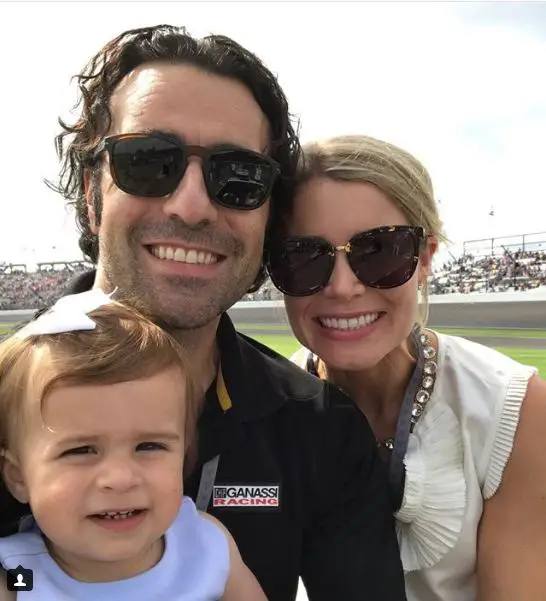 Dario Franchitti along with wife and daughter in June 2017 (Photo: Dario Franchitti's Instagram)
Well, Dario is currently living a happy life with his family of three, splitting time between Scotland and London. The father-of-one may have chosen a career path for his daughter.
In December 2017, Dario got Sofia her first car (a mini car) and revealed that the training would commence when Sofia feet would reach the pedals.
Keep Visiting for the emerging updates on the life of Dario Franchitti!