Entertainment
Dario Franchitti Make His Return In Racing!! Get A Insight On His Married Life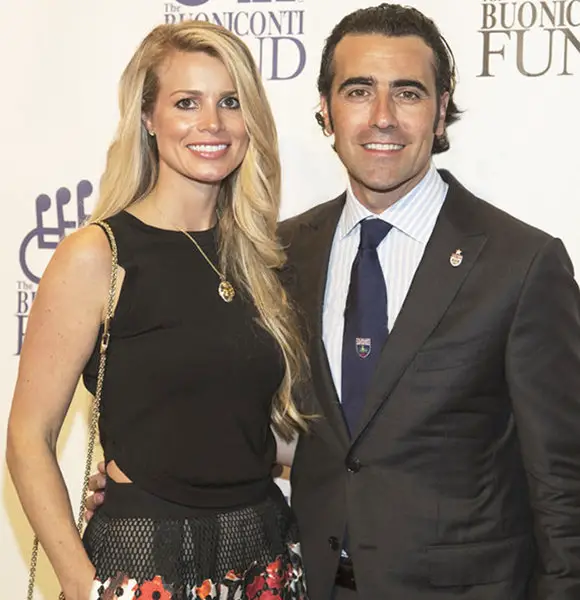 After a failed marriage and career-ending car crash, Dario Franchitti made his return to the racing world again in 2019 after six years while being happily married to his second wife and children. 
Return After A Career-Ending Tragedy 
The 4x IndyCar Champion returned to competitive racing at 2019's Goodwood Revival mid-September event after six years of his career-ending car crash. 
The racer drove a Ferrari 250 SWB during the Kinrara Trophy race opening and an AC Cobra during the RAC Tourist Trophy Celebration. 
While talking about his return, Dario mentioned- 
"I'm delighted to be returning to competition at this year's Goodwood Revival...I really thought my racing days were behind me but it is tough to give up something that has been a part of my life for so long and that I love so much." 
He further added- 
"Of course, this won't mean a return to front-line competition… but simply enjoying the sport I love as an amateur."
Dario got into a tragic crash while competing at the 2013 Grand Prix of Houston. He was driving a Dallara DW12 while flipped into the catch fencing. 
Franchitti was competing in the 2013 Grand Prix of Houston when he was involved in a crash that sent his Dallara DW12 flipping into the catch fencing, causing him spinal fracture, serious concussions, and ankle fractures.  
Failed Marriage With First Wife 
Dario Franchitti was previously married to American actress Asley Judd. The couple first met at actor Jason Priestley's wedding and started dating each other.
The former partners got married on 12 December 2001 at a Highland Town in Scotland. The duo had a lavish wedding, where they spent nearly £1.3 million for the ceremony.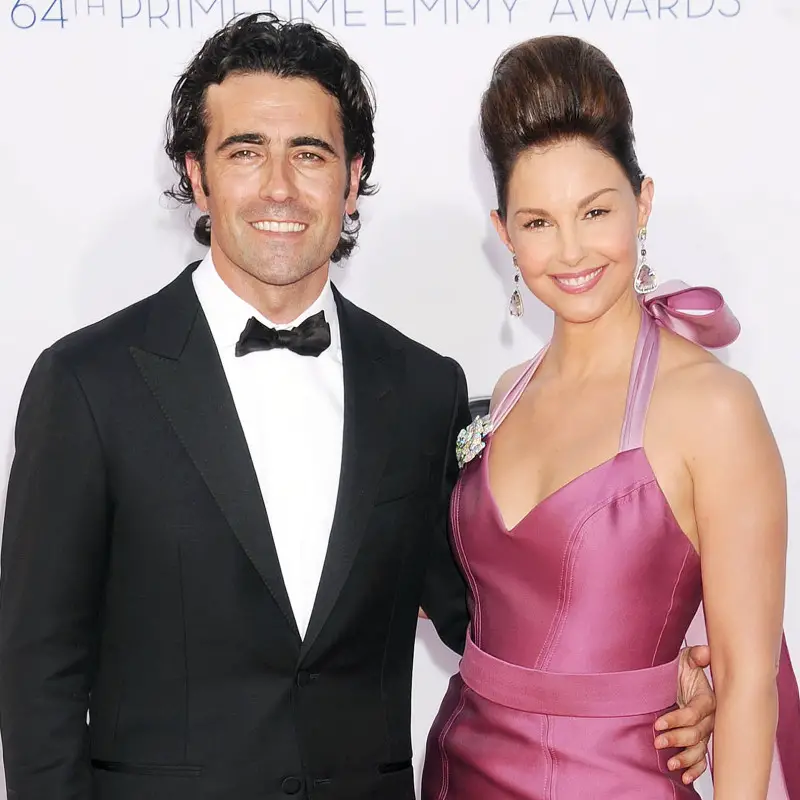 Dario Franchitti with ex-wife Ashley Judd (Photo: Usmagazine.com)
Further, the pair decided to split and ended their 11 years of marriage. The two released a joint statement regarding their divorce on 29 January 2013, which read- 
"We have mutually decided to end our marriage. We'll always be family and continue to cherish our relationship based on the special love, integrity and respect we have always enjoyed.".
However, the couple reconciled for a while after Dario's car crash incident but got legally divorced later in 2014 and remained good friends after their split. 
Who is Dario Franchitti Married To Now? 
After his divorce, Dario soon started dating Eleanor Robb, a mutual friend of Pippa Mann- an Indy car racer. 
The couple soon took a step further in their relationship and got married in a private ceremony in early 2015. Eleanor got pregnant with her first child the same year and welcomed their first baby, Sofia. Further, the couple welcomed their second child  Valentina in February 2019.
During an interview with BBC Radio Scotland on August 2016, Dario talked about his second marriage and baby. He stated-
"I got remarried and my wife and I spend time here in Scotland and we spend time in London. I'm still involved with Indy Car racing, working with Gunassi team, doing commentary for Formula E, and doing programmes on classic cars for Goodwood TV. So it's all these different things and then, somewhere in between that, getting to try and spend time with my wife and baby."