Entertainment
Dating Affair Revealed! Sarah Ramos From Parenthood Has A Director Boyfriend And He Is Endearing
While there are so many celebrities who keep on updating the names of their partners, there are some who maintain privacy on their love life.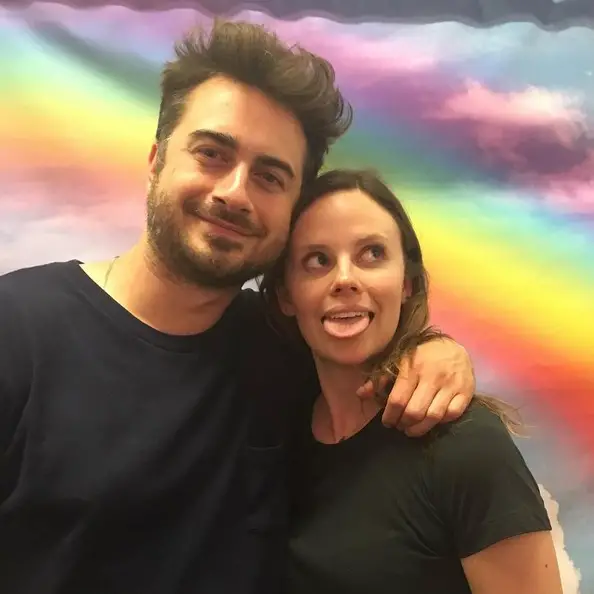 While there are so many celebrities who keep on updating the names of their partners, there are some who maintain privacy on their love life.
Parenthood star Sarah Ramos seems to be one of those few exceptional names who is involved in only one relationship so far. She appears to be in an endearing affair with her director boyfriend but do you know who that guy is?
Ramos involved in an affair, but with who?
Ramos, who just graduated from Columbia University in 2015 hasn't spoken about her relationship in any of her interviews but yet has been publicizing it via social media. 
If you are one of her followers, you must have noticed the guy who has stolen her heart in most of her posts. But if you are unable to seek those snaps, we are here to help you to have a glance at them.
The mysterious guy whom she has been dating is Matt Spicer who is a director by profession. The couple had not revealed the exact date from when they started their relationship, but it seems like now they are totally fine flaunting their relation in public.
In one of her posts shared on July 13, 2016, she introduced us her boyfriend and his profession.  She shared a cute picture of them where she captioned-
"My ?? @hellomattspicer started directing his first movie today!!!!!!! ???????????????? Congrats to the Mattster!!!! He will probably hate this photo ????????????????????"
[image_deleted_from_Instagram]
Similarly, she has shared another picture with Matt where they are seen driving a golf cart. Sarah captioned the image as-
"#whenwillyourfaves drive a golf cart through a cemetery"
[image_deleted_from_Instagram]
Likewise, Matt has also been sharing pictures of Sarah but has mentioned "Annveal." Here are some of his posts with Sarah's picture. [image_deleted_from_Instagram]
[image_deleted_from_Instagram]
Don't you think Sarah and Matt look good together? And isn't their relationship which has heated Instagram with a number of posts adorable?
Sarah Ramos's Short Bio:
Popular for appearing as Haddie Braverman on the series Parenthood, Sarah Ramos was born on May 21, 1991. She was born with mixed ethnicity to a Hispanic father and Jewish mother. 
Sarah developed her interest in acting at the very young age and even had supportive parents, in making her dream come true. Standing tall at the height of five feet five inches, Sarah has marked her place in the industry with her incredible acting skills and gorgeous appearance. 
Active in the industry since 2001, she has appeared in a number of films and television series. Some of her acting credits are How to Be Single (2016), Why Stop Now (2012), We Don't Belong Here (2016), The Affair (2016), Drunk History (2016), Private Practice (2013) and much more. She is said to be earning an incredible salary from her profession which definitely adds up to her net worth, but Sarah has not revealed the exact figure of her net worth so far.