Entertainment
David Boreanaz, Cheated On Wife & Family? Affair And Marital Status Now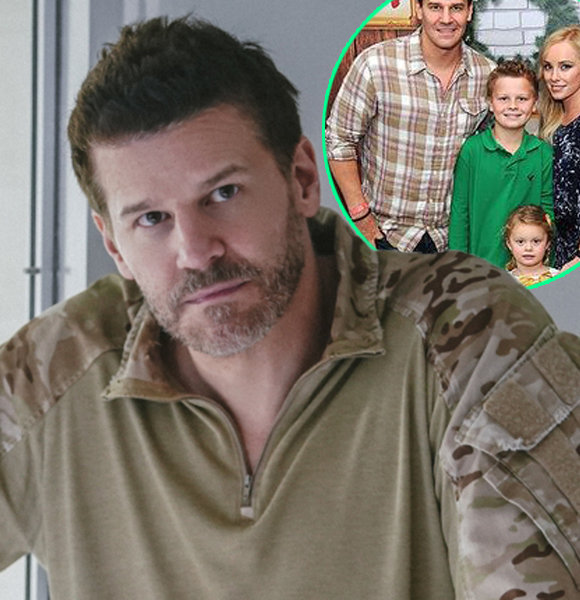 Actor David Boreanaz's marriage hit the rough tides after he admitted to cheating on his wife on 3 May 2010. While talking to the people magazine, he explained that his marriage of 9 years had been tainted with infidelities while also accepting that he had been irresponsible. 
Scandal That Shook The Nation 
David stunned the entire nation after he admitted that he had cheated on his wife. During the interview, he stated- 
"Our marriage has been tainted with my infidelities. I just want to be open and honest. I was irresponsible."
The SEAL Team actor further opened up about his extramarital affair with a mysterious woman saying that he was victimized and asked for an absurd amount of money by his alleged mistress.
"I was associated with a woman who I was involved with and had a relationship with. She asked for money. I felt as though I was being blackmailed or there was some sort of extortion."
On 6 May 2010, Jaime's mother, Sue Scallion, shared that David had issued a heartfelt apology to his wife and stated that he was ready to go all the lengths to save their marriage.
She even added that the philanderer actor and Jaime were undergoing couple therapy and were even considering relocation to give their marriage a fresh start. Sue was quoted- 
"It's not just David and Jaime that want to work through this, it's everyone that knows and loves them. That's what family is."
Later, the mysterious mistress was revealed to be model Rachel Uchitel after lewd text messages between the pair were leaked online. Rachel released a statement through her attorney stating that she had been involved in a romantic relationship with David because he was unhappy with his marriage.
And the statement further clarified that Rachel had broken off with him because she did not want to break his married life.
Second Chance To Marriage
David and Jaime gave their relationship another chance and are still together as of 2021. He first met his wife, Jaime Bergman- a Playboy model in early 2001. The pair instantly connected, and seven months later, they decided to get married. 
David had grand plans for his wedding with Jaime, set to take place in September 2001. However, he had to call the wedding off after the terror attacks on the Twin Towers. 
The Valentine actor finally married Jaime on 24 November the same year in a small and intimate ceremony. The couple soon welcomed their son Jaden in May 2002 and their second child, Bella, in 2009. 
David doesn't share much about his personal life on his social media, but his wife, Jaime, often posts about her husband and children. 
On the occasion of David's birthday, Jaime shared a picture of her kissing her husband on the cheek, and the caption read- 
Birthday Boy... We love you so much! #manymoretocome
Similarly, on Christmas, the actor's wife shared a family selfie with her husband and children with the caption- 
Wishing you all a very Merry Christmas!
Frist Failed Marriage 
Before marrying Jaime, David was married to Ingrid Quinn. The couple first started dating in 1994 when the actor was still in the struggling phase of his career and got married in June 1997. 
While talking to E! Online in 1999, David expressed how his (ex) wife was always there for him. 
"Ingrid's always been supportive. She has the same attitude as I do: If you don't get something, it's not meant to be. She'll help me along the way, as far as preparing for something. She's tough as nails--one strong Irishwoman."
However, their relationship didn't last long, and after two years of getting married, the couple got divorced in 1999.