Entertainment
David Geffen's Gay Boyfriend Couldn't Get Enough Of Him! Tried To Force His Way In After Dating Affair Ended
When love fades away, it can be heart-wrenching, but eventually, we're humans, and we move onto a better person and may lose feelings for the previous one. However, this might just not be the case for everybody, at least not for the boyfriend of Billionaire Hollywood personality, David Geffen.
You heard us right!
David Geffen is a gay man and a pretty successful one we might add. But, his relationship does not seem to share the same fate, as his relationship ended and what could have been a good post-dating relationship turned into inappropriate actions.
Two Boyfriends And One of Them Turned Stalker
Well, we can all agree that life cannot be easy after a breakup, especially if the relationship is more than half-decade old.
David, 74, started dating Jeremy Lingvall, a then college student. What's more surprising is that the couple dated each other despite their 46 years old of the age gap and we thought Late Roger Ailes' married life with the wife was an example of age is just a number.
It still is an example, but David's relation with gay boyfriend Jeremy just outweighs the numbers here.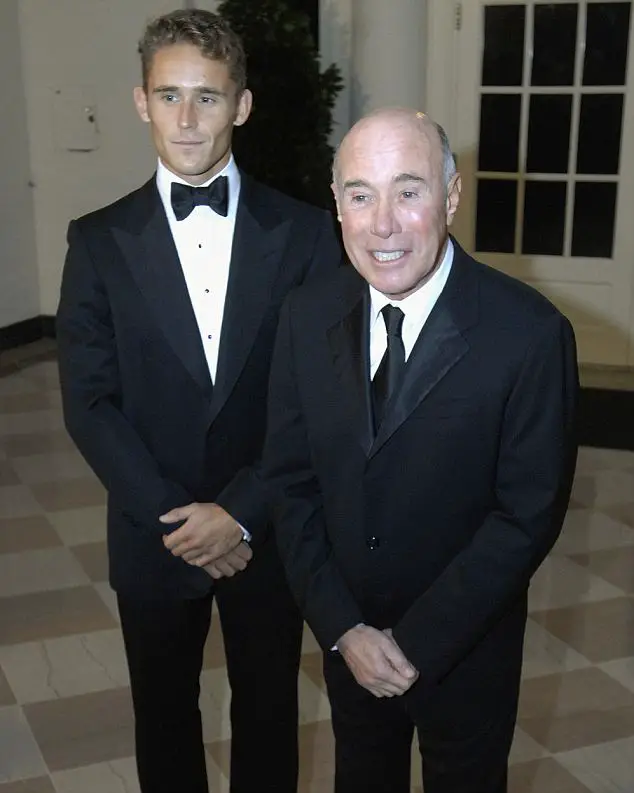 Caption: David Geffen with ex-boyfriend Jeremy Lingvall at the White House in 2009
Photo Credit: Dailymail
However, maintaining a huge age gap cannot always be an easy thing to do. After all those White House visits and exotic lifestyle with David, the couple had to part their ways in February 2012; ending a six-year-old relationship. A reporter divulged about their split as,
'The relationship had simply run its course,'
After that, he gave dating another chance as he dated another young lad, a college footballer by the name Jamie Kuntz, but that did not last long as well.
Well, the dating affair ended, but it seemed only for David, as his boyfriend Jamie did not seem to give up on the relationship.
In 2015, news hit the media that Jamie, who played football for college, was arrested for stalking David.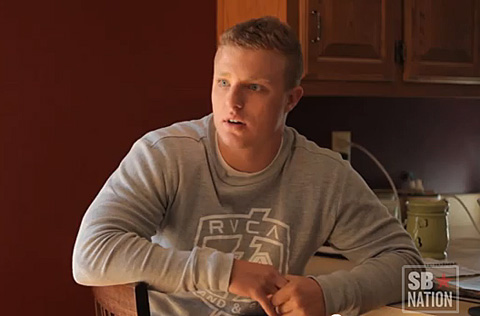 Caption: Jamie Kuntz - David's Stalker Boyfriend
Picture Credit: sbnation.com
The 24 years old faced the felony charges when he trespassed David's property. Later, the court ruled Jamie to stay 200 yards away from David for a decade and was also ordered to undergo psychological counseling, twice a week, for a year backed by probation of two years.
Not Always a Gay Man?
David, who holds a net worth of $7.7 billion, was not always a gay man, as he was previously nearly married to a woman by the name Cher and was well on his way to having a family.
David met Cher in 1973, at Roxy nightclub in Los Angeles. David, who was in a dilemma regarding his sexuality, won Cher's heart as he confessed everything about him.
Cher expressed how she felt,
"I was the first person to share his bed and to share his life. We were really crazy about each other."
The couple was an inch away from getting married until Cher hooked up with a bass player which struck David, turning him into a dictator of some sort. However, as hard as David tried to take the relationship to the aisle, he couldn't, and the couple ended their relationship.
The relation after was tumultuous with both exes getting back to each other with comments that meant nothing but insult.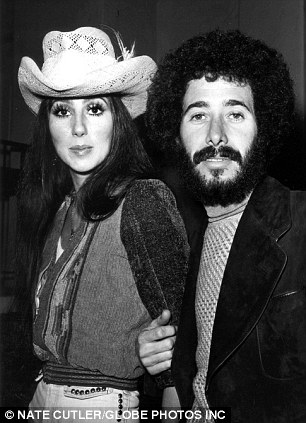 Caption: David Geffen and Cher in the 70s
Photo Credit: Dailymail
David demanded all his gifts back, which included a range of jewelry like a diamond necklace that he gave when Cher didn't like Rolls Royce as a gift. When David demanded the gifts, Cher responded,
"You know, you can have some, but there are certain ones I'm not giving back. I'll sue you! Go ahead!"
Nobody knows if a bad experience with a woman when he was confused with his sexuality made him embrace his gay sexuality, but it just might be a contributing factor.
At the very moment, David is not seeing anyone!
David Geffen's Wiki!
David Geffen was born on 1943, February 21, in New York City to his father, Abraham Geffen who was a scholar, and his mother, Batya, who was a corset maker. 
Known by many tags like a business magnate, film studio executive, producer and much more, David is the co-creator of the DreamWorks SKG, which was established in 1970.
Additionally, he also is the founder of Geffen Records, DGC Records, and Asylum Records. With a billion-dollar net worth, David is also known for his philanthropic works, as he is often related to charity works.
Stay with us for more emerging updates on David Geffen!