Entertainment
David Oldfield Has The Best Response To Wife's Divorce Announcement!
As of now, Australian politician, David Oldfield, is passing through difficulties as his wife is urging to quit their long-term married life. Furthermore, his wife came up publicly about their separation.
However, David even didn't remain silent about their divorce issue; he gave the perfect response to his wife after she came up publicly about their sour relationship.
Well, if you crave to know how David responded his wife's divorce announcement, then this article will surely satisfy your curiosity!
David Oldfield's Reaction Following Divorce Announcement
David Oldfield's wife Lisa Oldfield affirmed that she is parting her ways with her husband during an episode of I'm A Celebrity... Get Me Out of Here back on Thursday.
Lisa, who is a star of the Real Housewives of Sydney, even stated that she would be instantly speaking with a divorce lawyer in order to give up on her marital relationship with David. Lisa is trying to divorce her husband after being bound in a marital relationship for 17 years.
On the next day, the 59-year-old former politician, David came up with a straight challenge for his wife urging her to file for separation. David gave a direct message to his wife, who is currently in South Africa for duties on I'm A Celebrity... Get Me Out Of Here!. He stated,
'You've got a long flight home, I hope you don't have a drink. You've got lots of time to think, but seriously darling, if you think this [divorce] is the best thing for you, go straight ahead!'
However, this isn't the first time when Lisa threatened her husband by coming up with divorce announcement. Back in May 2017, Lisa publicly stated in social media that she is divorcing her husband. Lisa's threats to leave her husband came as shocking news to most of the social media users and was breaking news all over the tabloids. Same is the scenario now after she made her announcement of divorce for the second time.
The misunderstandings between David and Lisa is not new. Though they have had peaks and valleys in their relationship, the sourness in their relationship never turned out to be serious. Nevertheless, the recent dispute seems a bit more serious and may lead the situation towards their official divorce.
While gushing about David's family, he has two children named Henry, 6 and Albert, 4, with his wife, Lisa. The couple, who were married in 2001, had been nurturing them together.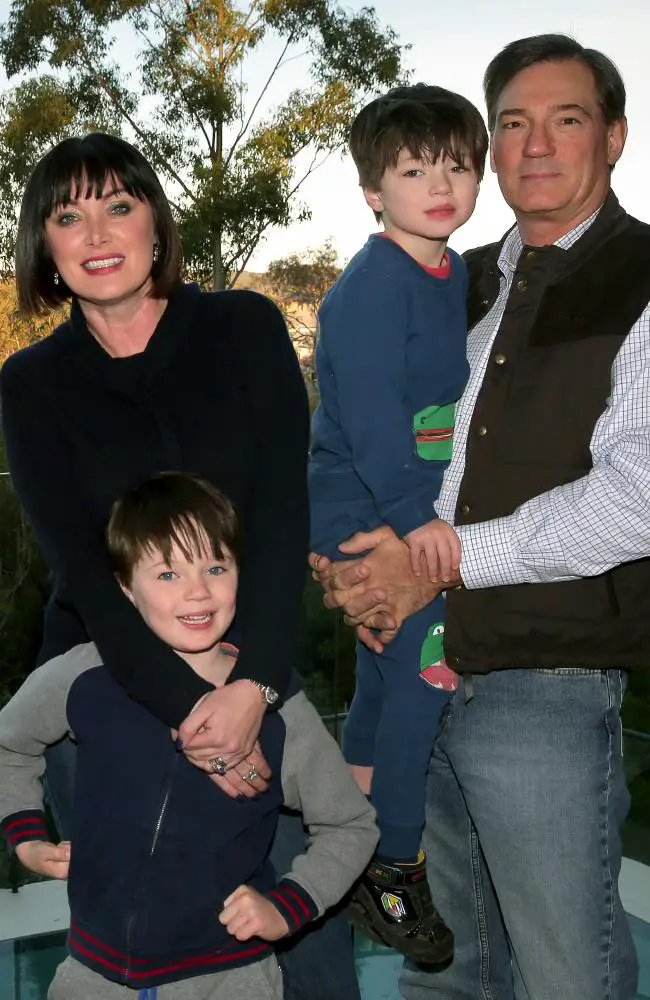 David Oldfield with family (dailytelegraph.com.au)
David's wife Lisa is best known for joining the cast of the inaugural season of The Real Housewives of Sydney. Besides that, she was a co-host on the Channel 9 daytime television show The Catch-Up.
As for David, he is well known to the Australian public as a politician and no doubt; he owes an adequate quantity of votes during an election. David opts to raise the voice of the public and helps them in need.
Undoubtedly, David enjoys a whopping net worth; however, he hasn't divulged the amount of net-worth in exact figures, most probably for security reasons.
Keep Visiting for the emerging updates on the life of David Oldfield!