Entertainment
Is Openly Gay Actor David Yost Married? Or The Actor Is Busy Commenting On Professional Life?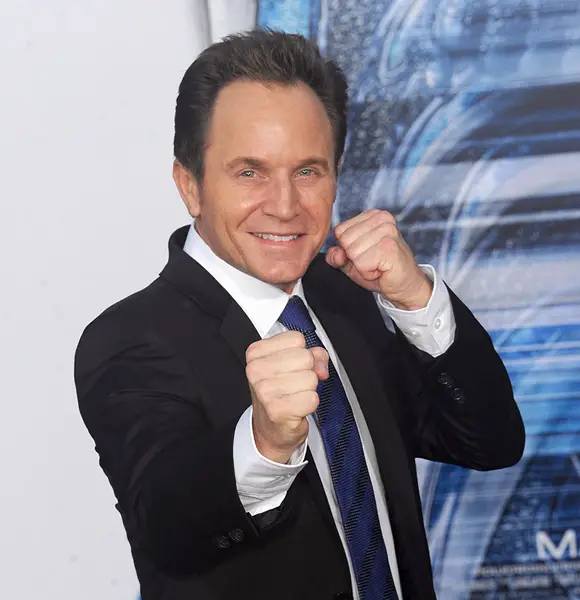 Even at this modern age, people find it difficult to acknowledge one's sexuality if that doesn't belong to the ones accepted in the society. Most of the teenagers, who are not straight by sexuality, have to think thousands of times before coming out.
It is so because they have to figure out and face the consequences for the rest of their lives. The openly gay actor David Yost who is popular for portraying the character of Blue Power Ranger Billy Cranston from 1993-1996 also has struggled with this issue too.
Is openly Gay actor David Yost Married?
Public figures grab the attention of people around them, and they are often misunderstood as gay when they have no any romance with a person of opposite sex to flaunt.
But the forty-eight-year old actor David Yost falls under the list of those gay celebrities, who haven't revealed about their love life even after taking about their sexual preferences openly.
No doubt there are many people out there who are interested in Yost's love life. But since Yost has been enjoying a low-key personal life, there is no any evidence regarding his dating and affair.
Though Yost has been very private regarding his relationship status, many people assume him to be secretly married, as he is already in his late forties.
Well, there are also some people who claim Yost to be enjoying a solitary life, as there is no any substantial proof about Yost's husband or boyfriend. 
Moreover, just like his love life, his family life also remains behind the curtains. However, it is known that he is the son of his parents, David and Chery Yost.
David Yost Comments On His Professional Life Along With His Sexuality:
Unlike personal life, David Yost has talked about his professional life very openly. He has revealed how he managed to incline his career despite he had to struggle as a gay actor.
Do you know that Yost was told several times that he doesn't deserve to be an actor, just because he is a gay?
In a 2010 interview at Anime Festival, Orlando, Yost was asked to share his reason for leaving "Mighty Morphin Power Rangers: The Movie;" answering which he said-
"I walked off set one day during the middle of lunch. Basically, I just felt I was continually being told I was not worthy of being where I am because I am a gay person and I am not supposed to an actor and you can't be a superhero."
Caption: David Yost talks about his humiliating experience while he filmed Mighty Morphin Power Rangers (Video Published on August 25, 2010).
David also said that his co-stars were called by different producers and were questioned about his sexuality. Yost now recalls that experience as something very humiliating.
As per The Hollywood Reporter, Yost said,
"When I was on Power Rangers, I never once was dating anybody. I was living a life that wasn't fulfilling and constantly filled with lies to cover my tracks. There were comments at work that were made about me in terms of being gay or "being a ******," and as time went on it just got old and I was tired of listening to it."
He continued,
 "People always questioning me, "Why don't you have a girlfriend?" and all of the numerous rumors that went along with that. All I wanted was to go to work and do my job with no issues. But as time went on, more and more comments were getting made to the point where I couldn't keep going on like that, because it was really affecting my psyche and my ability to do my job."
Yost, who started to speak out publicly about the harassment that he had to face while working in Power Ranger since 2010, has a number of film credits. The segment producer of The Real Housewives of Beverly Hills (2010) has recently appeared in The Order (2017).
Well, Yost must have been earning a wonderful salary from his profession. However, his net worth remains as private as his family life.
Stay with us for the emerging updates on David Yost!