Entertainment
Is DavidParody, 27, With Girlfriend? Dating Status Of The YouTube Star
Canadian Youtuber DavidParody is famous for his sense of humor that turns his Youtube parodies into hilarious contents. With comical videos on his youtube channel that goes by the name DavidParody, David has evidently garnered a massive fan following. And, if you are one of the fans this youtuber, you are probably acquainted with his talents and work, but are you aware of his life behind the camera?
You can join in the following content to get familiar with the personal life of David and know him on a personal level.
DavidParody's Dating Status
Social media personality David, who is 27 of age, currently seems to be in a blissful dating relationship with a lady named Nhi Vo. The couple can be seen collaborating to make girlfriend and boyfriend videos on David's youtube account. David and Nhi both don't hesitate to upload their pictures to their social media accounts and express their affection towards each other.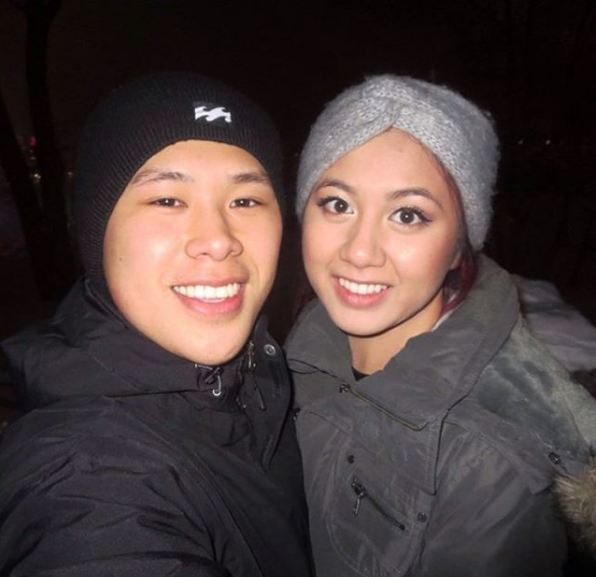 DavidParody shares a picture of himself with girlfriend Nhi Vo (David Parody's Instagram)
Previously on 1st October 2015, David, whose real name remains unclear, Instagrammed a photo of Nhi on his Instagram account and wished her a happy birthday. Shoving away the rumors of being gay, David via the caption called Nhi the most beautiful and supportive girlfriend.
Happy birthday to the most beautiful & supportive girlfriend ever @nhi_v0 ??
Moreover, on 19th February 2016, David uploaded a funny yet cute picture of himself and his girlfriend with makeup on their face and stated that it's his job. The couple can be seen spending quality time together and enjoying each other's company. Nhi even looks to be a very supportive girlfriend to David as she cheers as well as motivates David.
On September 2016, when the subscribers for David's youtube account crossed the 2 million mark, Nhi shared the news on her Twitter account and congratulated her "Hunny" saying that she will be soon with David to celebrate the moment along with her birthday.
Congratulations hunny @DavidParody for 2M parodians! wishing I'm there with you but I'll see you soon to celebrate two things
Well, Nhi is not only one to support David on his fame-filled career but his parents also timely support him. In a Twitter post, David revealed that without the help of his parents he would not have been a Youtuber and then thanked them for their support as,
Without the help from my parents, I would not be a YouTuber right now. Thank you Mom & Dad
Well, with the support and love of his parents and girlfriend, David has demonstrably accumulated success and stardom due to his parody videos. He has even worked with fellow YouTubers Daniel Haye, Itsyeboi, ChadWithaJ and WolfieRaps and timely collaborates with their group named Team Alboe. David's estimated annual earnings range around $21.1K - $337.6K following which he has accumulated a net worth of $300,000.
With such hard work, dedication and consistent comedy based videos, David is likely to garner more accomplishments and add up to his stardom in days to come!