Entertainment
Dean Gaffney From Eastenders Admitted Cheating To Mother Of His Twin Daughter; Changed Man Now With New Girlfriend?
EastEnders' road sweeper, Dean Gaffney infamously swept someone precious away from his life a few years back. It was the moment; Dean got separated from his longtime girlfriend, Sarah Burge and the separation was indeed more than the split of the duo, as the twin daughters also craved up from their mother.
The British actor, Dean later came up admitting to cheating the mother of twins but showed no intention to patch up with the former. Moreover, he didn't hesitate to call off the relationship then and has already been dating a beautiful blonde girl now.
So what's the current status of Dean's relationship? Is the actor committed to his new girlfriend, or does he seem to have the same issue with the second one too?
Have Things Changed With The Arrival Of New Girlfriend?
Dean met his childhood sweetheart, Sarah Burge when they were just fifteen years old. The couple conceived two daughters, twins Charlotte and Chloe together.
But the relationship came to an end after 22 years of togetherness, as they split in June 2015 over cheating claims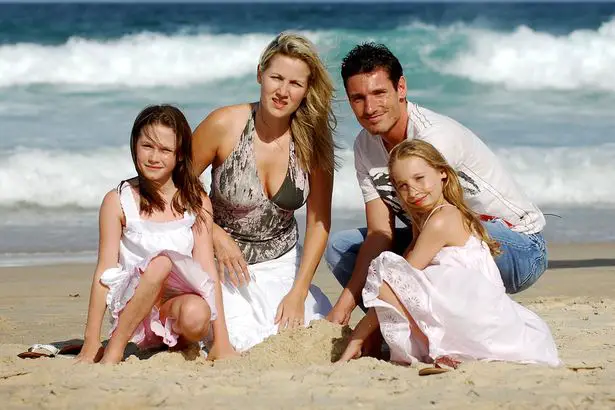 Caption: Dean Gaffney captured with his girlfriend Sarah Burge and their daughters back in 2007.
Photo Credit: Mirror
In 2016, Dean admitted that he had cheated Sarah countless times. He revealed:
"Women were my drug and now, looking back, I'm ashamed of my past. How many times did it happen? I couldn't put a finger on it.'"
He added:
"Whenever Sarah confronted me about my cheating, I'd just deny, deny, deny. She loved me so much, she wanted to believe me.'"
The same year in 2016, we witnessed the move-on attitude of the 39-years-old Dean, as he socialized a picture amid three beautiful ladies; daughters and his new girlfriend, Rebekah Ward.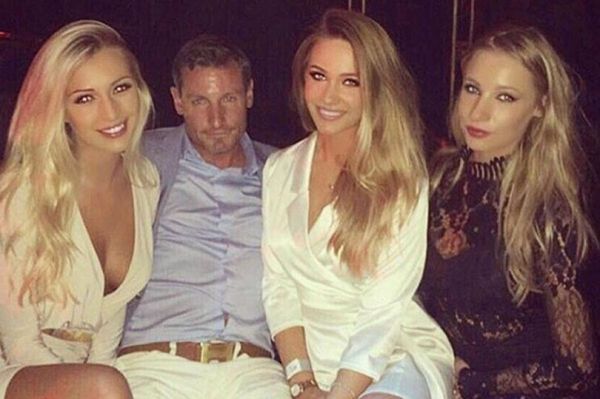 Caption: Dean Gaffney poses with his twin daughters and his current flame, Rebekah Ward.
Photo Credit: Mirror
He captioned the image as:
"#Everyman needs a good woman behind him… I have 3!!! #daughters #GF."
Moreover, the 21-years-old twins Charlotte and Chloe Gaffney and their father utterly seemed happy for having the new member in the family.
Merlay Wood, the father of Rebekah, has also approved the new relationship of his daughter, saying that he believed Dean has turned over a new leaf as he has found love with Rebekah.
The confirmation has strongly served the couple to continue their relationship.
Dean and Rebekah celebrated their first anniversary holidaying in Cape Verde, off the West African coast in April 2017.
Rebekah even flaunted her hot bikini picture to her Instagram followers while on a beach.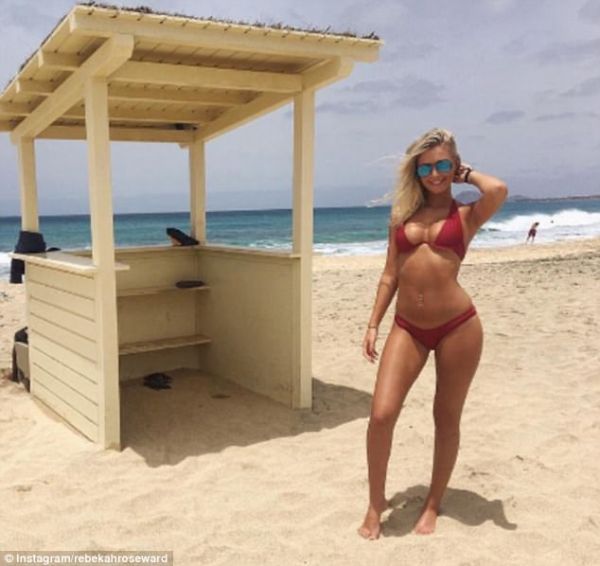 Caption: Rebekah Ward on a beach during her holiday in Cape Verde.
Photo Credit: Daily Mail
Dean and his 23-years-old blonde girlfriend made their next appearance in June 2017. They attended the David Gest Foundation Ball at London's Canary Riverside Plaza, proving to be one of the best matches of the evening.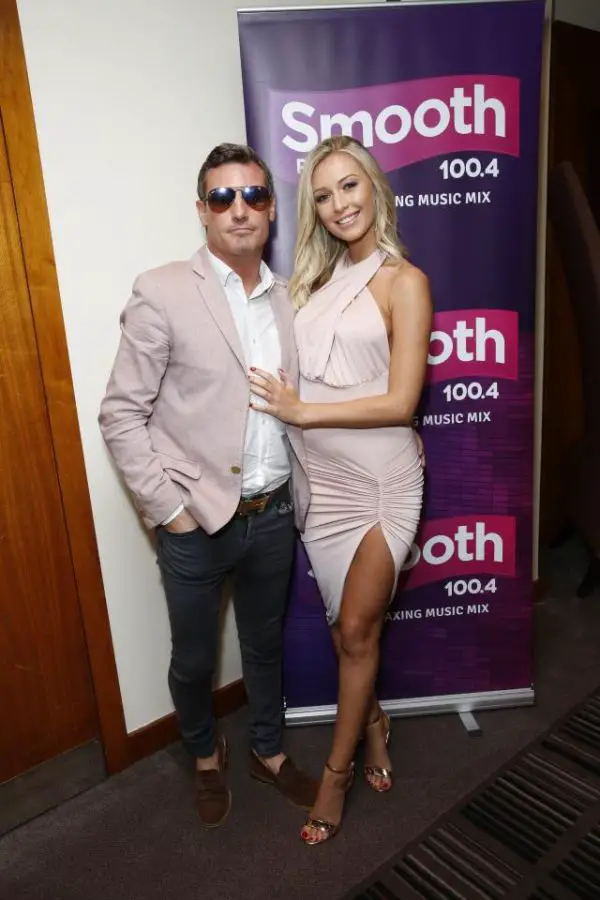 Caption: Dean Gaffney with his beautiful girlfriend, Rebekah Ward attending the David Gest Foundation Ball.
Photo Credit: The Sun
The duo even shared a good time partying at the Ocean Beach Club in Ibiza, earlier in May this year.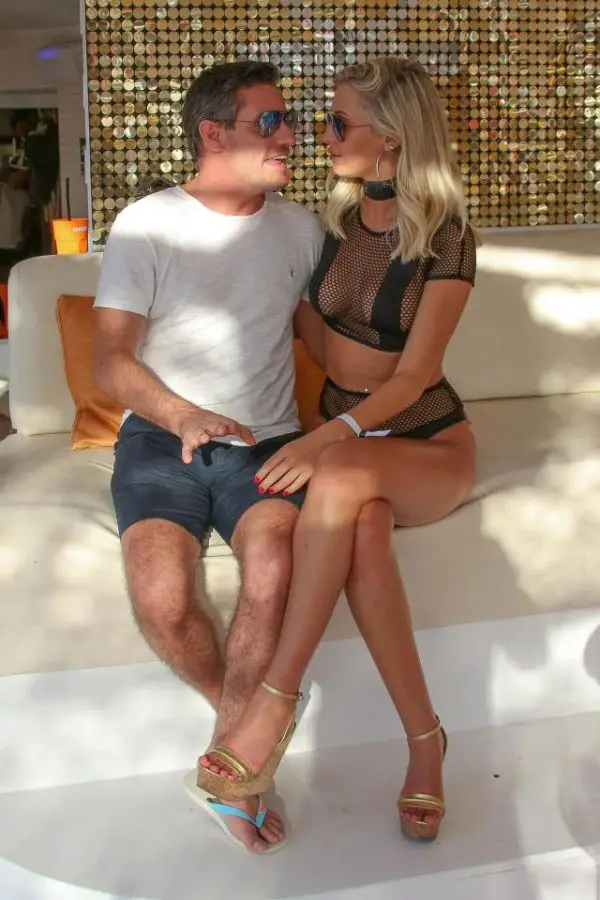 Caption: Dean Gaffney and Rebekah Ward spending some quality time at the Ocean Beach Club.
Photo Credit: The Sun
The couple seems to be happy accompanying each other for now, and people won't be surprised if they soon escalate their relationship as husband and wife.
In regards to the economic attribute, the actor has accumulated an excellent net worth of $4 million through his acting career; making his appearances in several TV series including Lenny Goes to Town, Extras, and The Bill; and reality shows like I'm Celebrity, Get Me Out of Here!
Stay with us for the budding updates on Dean Gaffney!