Entertainment
Has Dean Winters Made Any Woman His Wife Or Are The Fan Speculated Gay Rumors True?
It is no surprise to see a handsome man rumored to be gay. For instance, we can look at Matt Gutman, a handsome hunk who was also rumored to be gay but later it turned out that the man had a family with a beautiful wife.
Today, we encounter a similar case as we talk about '30 Rock' actor Dean Winters. He seems to be keeping his personal life on the dark side where people often stumble and fall under the circle and start thinking Dean as a gay man. Is the rumor true or just a hoax created because of secret personal life?
A New Girlfriend We Don't Know?
Through the speculations of our eyes, it seems that Dean is hiding a girlfriend from the public. Why so? Because in 2011, Dean was seen swinging hands with a girl while shopping near SoHo. However, Dean has never talked about the relationship he had with the anonymous woman. She might have been his girlfriend and who knows, could be his wife also.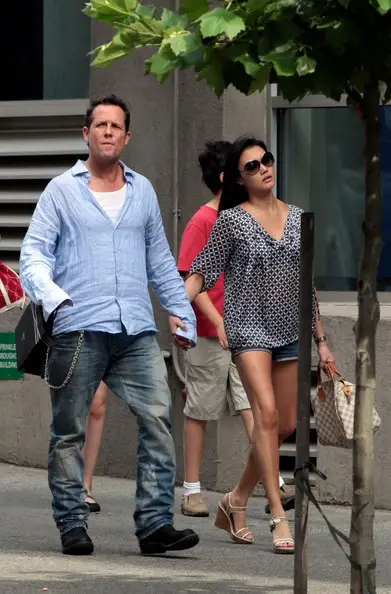 Caption: Dean Winters walks hand in hand with the mysterious woman while shopping in SoHo (2011).
Picture Credit: zimbo.com
The last recorded relationship is more of a rumor. She is a celebrity, and her name is Jennifer Esposito. She is one beautiful actress and without a dose of information when she hooked up with Dean, is currently married to Louis Dowler since 16th Nov 2014.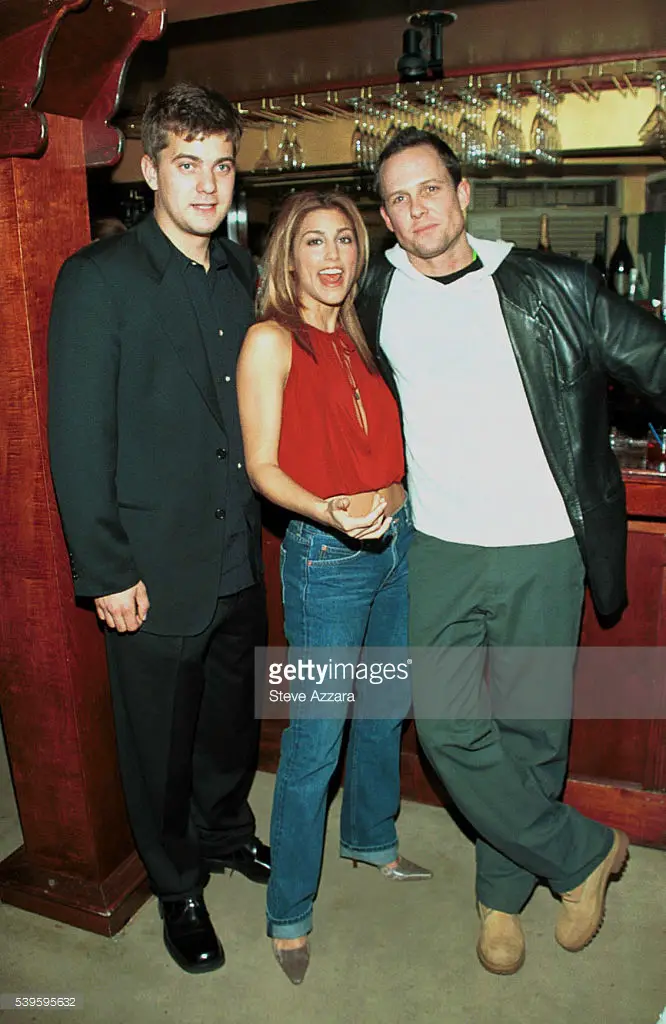 Caption: Dean Winters (R) and Jennifer Esposito (Middle) back in 2000.
Picture Credit: gettyimages.com
Gay On screen; What About Off screen?
Although Dean could be seen walking and holding hands with gorgeous ladies, it could not shield him from all the pesky gay rumors. It might have been because of his gay or bisexual roles he has performed over the years. And how can we forget his most famous gay role in the series "Oz," where he played a prison inmate for a few seasons.
Caption: Dean Winters as Ryan O'Reily in 'Oz.'
Despite the roles, there are other contributing factors like being okay with full frontal nude scenes and the main one is ultimate, keeping his personal life a major secret.
However, until the actor decides to clear up all the messy rumors by himself, we can only assume that he is in fact too busy with his career to be dealing with dating and having a girlfriend.
Dean's Net Worth And A Short Bio:
Dean got his first role at age 30 from one of his frequent customers at the downtown bar Nevada Smith's, producer Tom Fontana. The fifty-two-year-old first became famous after appearing as the character Ryan O'Reily on HBO's Oz and portraying Johnny Gavin on FX Network's Rescue Me and as Dennis Duffy on NBC's 30 Rock."
He also starred on "Law & Order: Special Victims Unit." "Snipes," with rapper Nelly, and "Hellraiser 6" in a role in "Homicide: Life on the Street" leading to more guest appearances. Plus roles on "NYPD Blue," "Millennium" and "New York Undercover" with net worth total of $5 million.