Entertainment
Debra Danielsen, Wedding Made Special! Meet Doctor Fiance-Turned-Husband
American Television personality Debra Danielsen is a famous mother. She is best known for her appearances in the MTV's TV series, 16 & Pregnant, and Teen Mom, alongside her renowned star daughter, Farrah Abraham. Despite appearing together, the mother-daughter duo shared a sour relationship. However, her daughter made Debra's big day special, who got married to a certified doctor.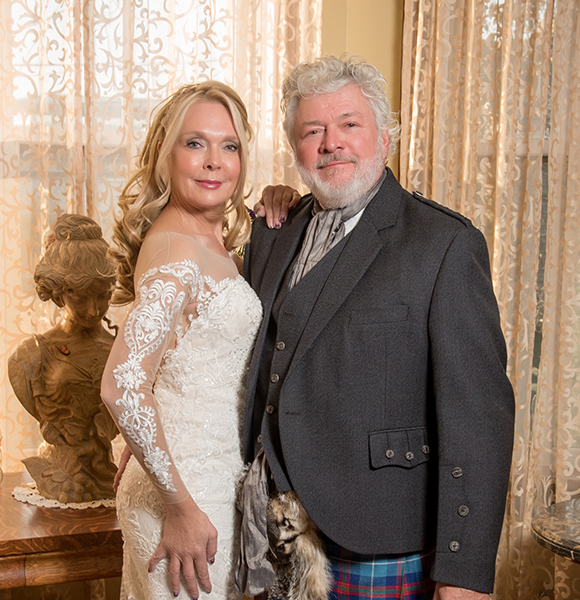 American Television personality Debra Danielsen is a famous mother of star daughter, Farrah Abraham and is best known for appearing with her daughter in the MTV's TV series, 16 & Pregnant, and Teen Mom. 
Despite sharing the screen, the mother-daughter duo has a history of bad relationship, that too to such extent that Farrah decided not to attend even her mother's wedding. But her daughter showed up, making Debra's wedding with certified doctor special.
So did Debra and her daughter reconcile their sour relationship?  
Stay till the conclusion if you want to discover the whole story with her bio-related information!
"Special" Wedding Day With Doctor-Fiance
Debra, who ages 61 currently, first met her now-husband, Dr. David Merz in the online world and started dating. David, who is board certified doctor of internal medicine and infectious disease, later proposed Debra and the two got engaged as fiancees. 
After the engagement, the couple tied the wedlocks in a wedding ceremony held at Omaha's Henry Doorly Zoo and Aquarium in Nebraska on 5 November 2017.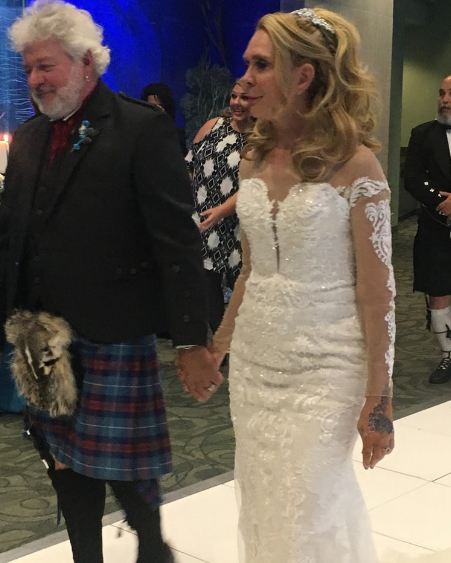 Debra Danielsen walks the aisle with fiance David Merz on their wedding day (Photo: InTouchWeekly.com)
The wedding became special for Debra when her daughter, Farrah Abraham attended it despite a long history of issues the mother-daughter duo shared. 
Issues With Daughter
Debra and her daughter's issues go back the long way!
Their relationship turned a little complicated after Farrah met Debra's boyfriend for the first time in the sixth episode of the MTV show, Teen Mom OG. David offendedly commented on Farrah's negativity towards her mother and offered her advice, which backfired as a result. Farrah walked away with tears, which ruined his first impression. 
Farrah grew furious after she came to know that David proposed his mother to marry him without her permission; she was angry to such extent that she concluded that she and her daughter, Sophia won't be joining Debra's marriage. 
Debra opened about her daughter' decision of not attending the marriage in an interview with radaronline.com in September 2017, where she stated:
"Right now they're not participating in the wedding. They're not coming to the wedding."
She also quoted that it was "hurtful" to watch Farrah opposing the idea of marriage in the same interview. 
Despite all that, Farrah appeared at Debra's big day keeping aside all the differences and joined Ashley (Debra's eldest daughter) as the maid of honor in the ceremony. Ashely's children Sylvia and Axl served as the flower girl and ring bearer.
Farrah, who didn't bring her daughter to the wedding, stated exclusively to US Weekly on November 2017 that she enjoyed being a part of her mother's marriage, and it was indeed "a special time."
She even congratulated her mother and her stepdad for their wedlock.
Wedding Couldn't Sort Out Things 
Though Farrah's presence in Debra's marriage was a step towards rekindling the good relationship, it was not enough! 
Farrah, who stands at the height of 1.7 m (5 feet 7 inches), may have attended the wedding but was absent from Debra's life-saving surgery. Debra authored a book titled Vapor: A True Story of How I Fell Victim to Catfishing (2018), where she revealed her hardship with her daughter and expressed that even cancer couldn't blossom love in her daughter's heart. 
Moreover, she admitted she still shares a strained relationship with Farrah; her daughter has not remained in touch with her, which has left her sad, stunned and heartbroken.
Though Farrah attended Debra's wedding, it seems like they have a lot of bumps in their relationship for which they need to work out, but hopefully, the things get sorted out soon enough!
Keep Visiting to stay updated on the life of Debra Danielsen!