Entertainment
Debra Monk: Without Visible Married Life And Family - At 60s!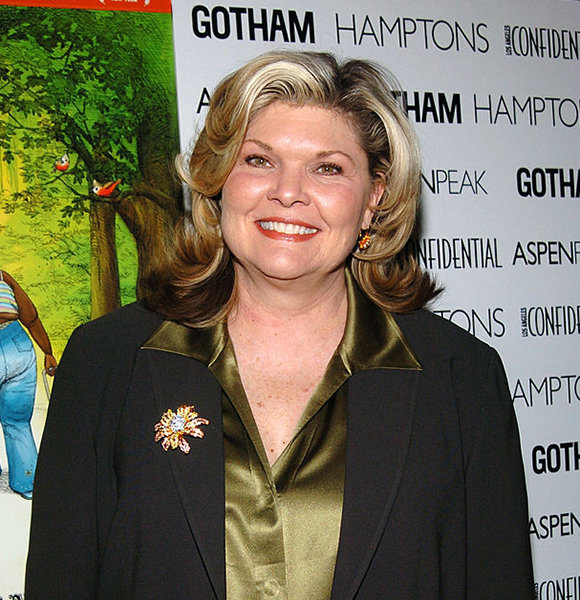 Some celebrities might think that not every part of their life needs to be public! The American actress, Debra Monk, agrees to the notion, for she has made her married life and family a private affair at the age of 68.
But worry not, we will shed some light on Monk's invisible married life and family today.
Debra Monk's Private Married Life And Family
The American actress and singer, Debra Monk, is well known for portraying Louise O'Malley in the medical drama 'Grey's Anatomy.' Though her professional life does not need any further establishment, the star prefers to keep her married life and family close to her chest.
Monk has allowed least information of her married life and family to surface in the media, and the only thing that is known as of now is that Monk had an ex-husband, John Miller. 
Likewise, her marriage date and relationship with her then-husband remains confidential. Moreover, her current married life and family is also very mysterious as she has not revealed anything enough to put her romantic life together in any of her interviews.
In an interview with Playbill in 2007, Monk said that she was very close to the musical theater lyricist, Fred Ebb, who passed away back in September 2004. Regardless of what "very close" meant, that chapter is closed.
Well, Monk sure has mastered the art of keeping her fans guessing, wouldn't you agree?
However, Debra has had her fair share of romance on screen. In the 2014 comedy-drama film 'This is Where I Leave You,' the actress fell in love with her neighbor played by Jane Fonda and the two even shared a kiss. In an interview with Page Six, Monk teased,
"You'll have to go to the movie to see if I tongue her,"
Jane Fonda kisses Debra Monk. (Published on 24 April 2017)
Now, was that steamy or what?!
Debra Monk's Life At Glance
Debra Monk, an American actress, singer, and writer, was born on 27 February 1946 in Middletown, Ohio.
Monk earned first attention in theatrical circles as one of the co-writers and co-stars of the 1982 musical 'Pump Boys and Dinettes.' After that, there was no stopping for the actress. She went on to with the Tony Award for Best Featured Actress in a Play for her performance in 'Redwood Curtain' in 1993. 
Likewise, Monk has appeared in more than 30 films since the early 1990s when she made her film debut in the movie version of 'Prelude to a Kiss' playing Aunt Dorothy.
The veteran actress has also been successful on television and has won a Primetime Emmy Award for Outstanding Guest Actress in a Drama Series for her recurring portrayal of Katie Sipowicz in the ABC series, 'NYPD Blue.'
With her striving career, Debra Monk must be enjoying an impressive net worth, but the versatile artist has not disclosed the figure yet.