Entertainment
Della Reese Dead At 86! After All The Health Issue The Singer Parts Away
At old age declining health is an unwanted bonus and multi-talented Della Reese,85, who had been alive after fatal near death situation following two brain surgeries is experiencing illness enforcing her on a wheelchair.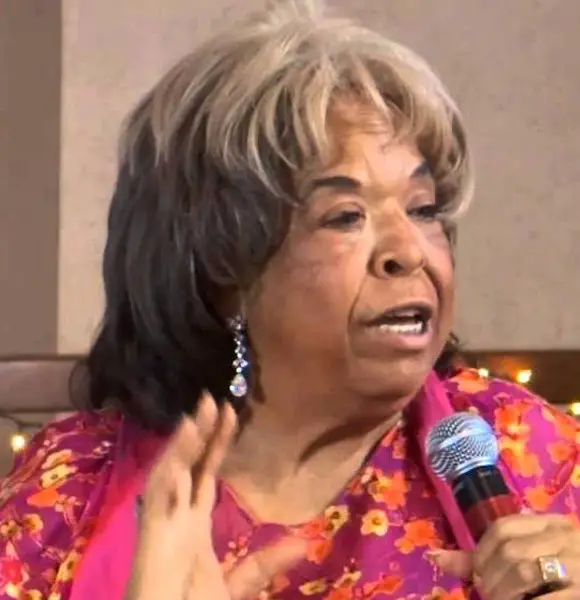 Multi-talented Della Reese,85, who survived a fatal near-death situation following two brain surgeries is that led her to a wheelchair has sadly died at the age of 86. The singer took her last breath at her home in California.
As a tribute in the memory of the legendary singer, her co-star in 'Touched by an Anger' said,
"She was an incredible wife, mother, grandmother, friend, and pastor, as well as an award-winning actress and singer. Through her life and work she touched and inspired the lives of millions of people. She was a mother to me and I had the privilege of working with her side by side for so many years on 'Touched by an Angel.' I know heaven has a brand new angel this day. Della Reese will be forever in our hearts."
Had Already Touched Death and Came Back
Della's near-death experience took place when she and her daughter were in the pool for the skinny dip. The forgot the towel before getting into the pool and Della, for obvious reasons, did not want her daughter to catch a cold when she would get out.
So, as Della went to get the towel, she accidentally banged her head on the door as she was oblivious to the fact that the door was closed by her daughter.
Caption: Near death encounters but belief in God intact!
The door broke in the center, and as she fell on the floor the shattered pieces of glass hurt her. Della affirmed that her mother, who has been omnipresently around her since 1949, had lifted her or else the glass top would have fallen on her.
Talking about the recovery, she said,
I cut myself in some many places and for a while I had my foot tied to the ceiling on a weighted thing and in a case about 3 weeks and then they took off the case.
But the doctors didn't expect to her to walk again, but as the doctor examined her, he said that it would take some time, but she would be able to walk. When the doctor stated that she was lucky, she intervened, saying,
I am not lucky I'm blessed because god was holding me in his hand.
Apart from her near-death experience, Della had also faced accidents that left her health condition very critical. The Late actress, who had also been a patient with diabetes, had the right side of her brain ruptured and the left side, which lay near her optic nerve, threatened her vision.
But she fought back, rested her faith in Jesus Christ and said,
 "I started saying, 'In the name of Jesus Christ I am healed,' and I kept saying it a thousand times a day."
Delle was fully recovered after two surgeries by neurosurgeon Dr. Charles Drake, and she did a Campbell soup commercials and resumed her super club rounds at Florida Disney World. Recalling those times, she said,
"Coming back to an audience was the best thing that ever happened to me"
Married Life, Husband, And Children
Della Resse was previously married to 19 years senior factory worker Vermont Adolphus Bon Taliaferro, but this marriage suffered a failure. In December 1959 Della got married to accountant Leroy Basil Gray, and it's unclear if it ended in divorce or was annulled, as Leroy's previous divorce was invalid.
Following, Della also got married to her manager Mercer Ellington, which was annulled because Mercer previous marriage was ruled invalid. And in 1983, she again married her husband a concert producer and writer Franklin Thomas Left Jr.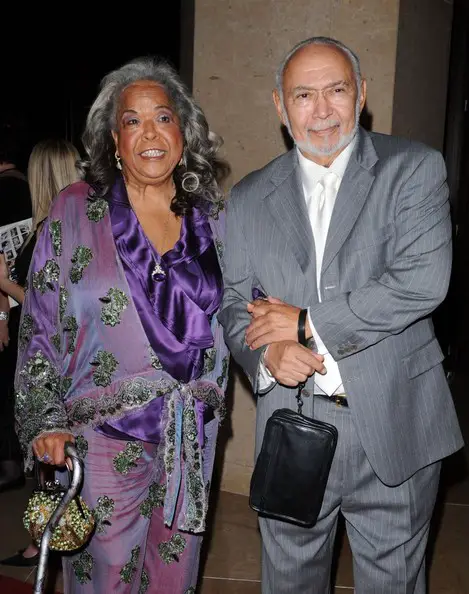 Caption: Della Reese with her husband Franklin Thomas Left Jr. making an appearance in Smile Gala in Beverly Hilton Hotel, Beverly Hills in September 2010.
Photo credit: zimbio.com
In the name of children, Della had a daughter, Deloreese Daniels Owens, whom she adopted after a family member failed to take care of her in 1961. Sadly, Deloreese died on March 14, 2002.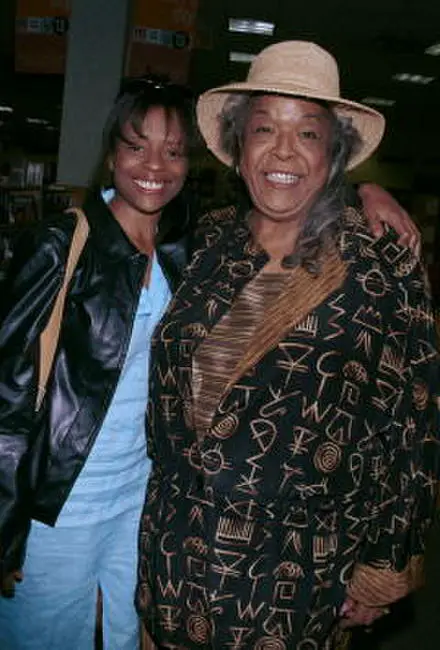 Caption: Della Reese with her late daughter Deloreese Daniels Owens at an Evening With Reverend.
Photo Credit: keywordskey.com
Della: A Short Bio
Della Reese was born in July 1931, in Michigan, United States and started singing at the age of 6. In 1953, she signed a six albums contract with "Jubilee Records." The single released in 1957 "And That Reminds Me" gave her popularity, whereas the television talk show series Della(1969) marked her television debut.
Moreover, she continued hosting shows and also went to do many television appearances and she portrayed the leading role in "The Royal Family" and "Touched By An Angel."
In her six-decade-long career, she linked herself to the gospel, jazz, nightclub, and pop singer, talk show host, film and television actress and successfully accumulated a net worth of $3 Million.
Rest in pease Della Resse. The world will cherish all the songs you have left in your legacy!