Entertainment
Demi Harman's Relationship With Boyfriend Alec Snow: Dating Since 2014. Engaged?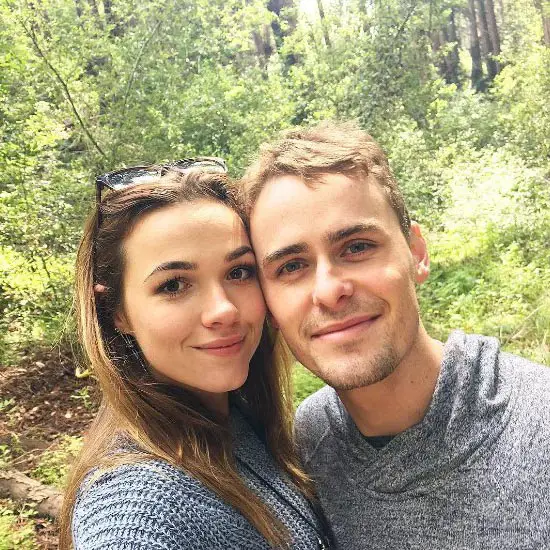 Demi Harman's Relationship With Boyfriend Alec Snow: Dating Since 2014. Engaged?
Entertainment
How often do you see on-screen couple transforming into an off-screen couple? Well, I guess not many times. They were cast as a couple on TV Series Home and Away and would go on to take their on-screen romance into real life. Nevertheless, they are a perfect couple. Moreover, they proved that it is possible to date your co-star.
Demi Harman, who is an American actress and television presenter, has been dating her co-star from Home and away, Alec Snow. They were cast as a couple on Home and Away. Such was their bond in the series that they couldn't shed their chemistry even in their day-to-day life as they started dating since 2014.
Best of Couple! Best of friends! : Demi and Alec
However, Demi has confessed that she was confused about dating her co-star in Home and away. Talking to chat with Kyle Sandilands and Jackie 'O' Henderson on KIIS 106.5 FM in 2015, the gorgeous actress revealed she was in the state of a dilemma about starting the relationship with Alec Snow, her co-star in the movie.
Speaking about how their characters Sasha and Matt's on-screen chemistry spilled into real life, the 21-year-old said,
"[We] dated on the show for ten months before we got together. I was working against it and he was working for it. I never wanted to date anyone at work."
The couple has confirmed they have been dating since August of 2014 and are pretty engrossed in each other. Demi and Alec attended the Magic Millions race day, one of Australia's most famous thoroughbred horse sales and track meets, on the Gold Coast on 2015 and talked about their relationship.
When asked about her relationship she said,
"We're very happy, we're best friends which is good, that's really important in any relationship."
The couple has been enjoying their time in Queensland. She further added,
"It's been the best, we've just been at the pool every day, we're such pool people, we love the pool, love the ocean."
Holidays in Australia:
Alec Snow and Demi Harman were spotted together at Coogee Beach in Sydney in Australia in October of 2014. Demi was seen in a navy blue bikini with her beau and at one point the young couple wrapped their arms around each other while in the water. Isn't it romantic?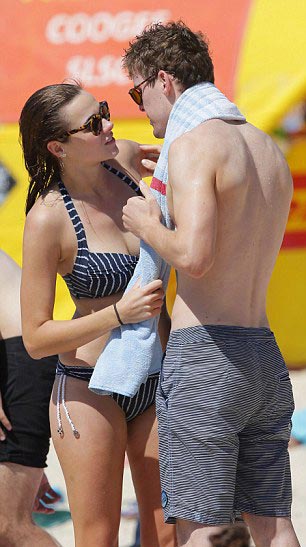 Caption: Alec and Demi after going for a swim
Source: dailymail.com
Talking more about holidays, the couple was also seen making playful splashes in the water and bidding farewell to winter in New South Wales in September of 2015. The funny side of this holiday was that Alec was playfully pushing Demi into cold water. Ouch, it's still cold!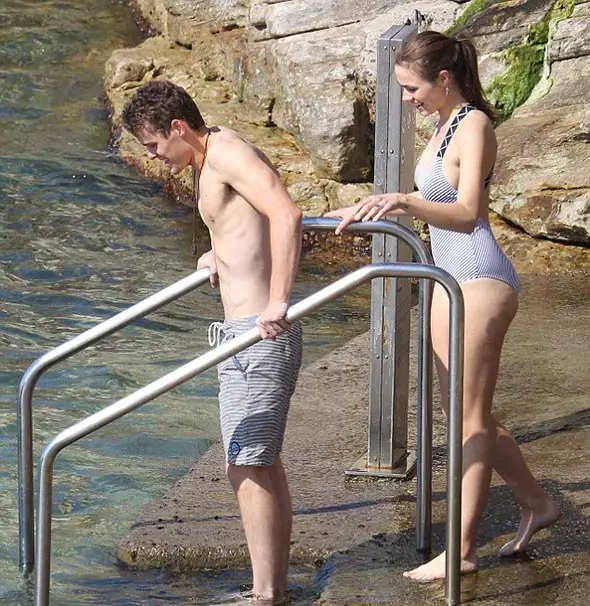 Caption: Couple bidding farewell to winter in 2015.
Source: dailymail.com
Alec and bikini are two perfect combinations as that of bread and butter. Her bikini body is envied by all her fans around the world. Home and Away star was seen in a bikini as she emerged from the ocean in October of 2015, during a romantic trip to the beach with her beau Alec Snow.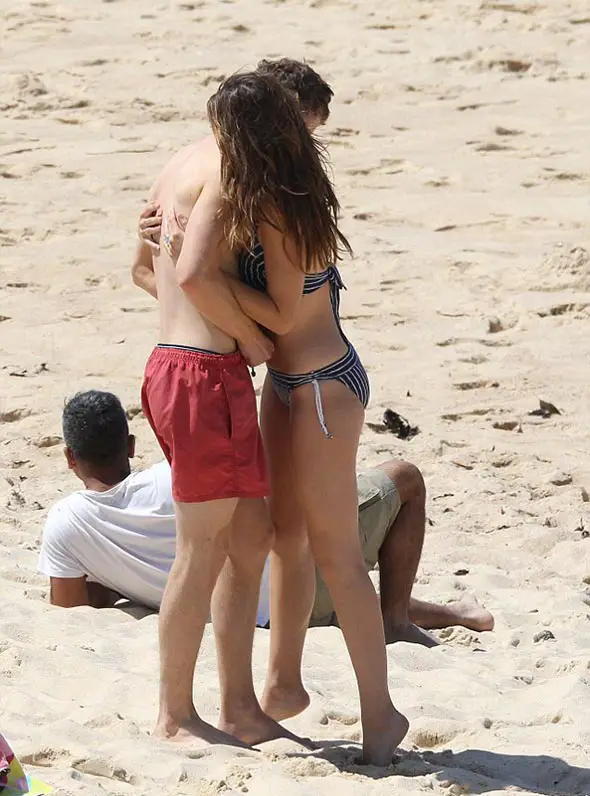 Caption: Demi feeling comfortable with her boyfriend, actor Alec and sharing a warm hug in Sydney
Source: dailymail.com
The pair was also seen in December of 2015 as the couple basks in the sun at Coogee beach in Sydney. Alec has been observed in a black bikini and was joined by her boyfriend, Alec Snow.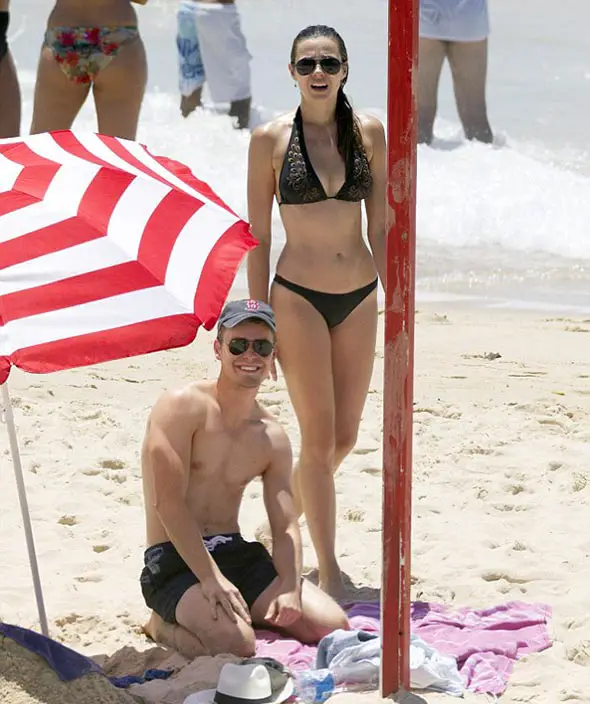 Caption: Demy is coming out from an ocean and joining her boyfriend, Alec.
Source: dailymail.com
Engaged?
Demi is seen wearing a ring on her finger. Therefore we can guess that she might be engaged to Alec.The young couple might be getting married soon. What do you think?
Demi terminated a four-year long partnership with Home and Away and joined the cast of the Melbourne-based series earlier in 2015. Demi was portrayed the on-screen character of Alec's girlfriend Sasha Bezmel in the series.
'It was very much a routine for us as a couple — going to work together,' she told news.com in March.
Demi Harman is currently seen in Better Homes and Garden, an Australian lifestyle television program, as a presenter who started in 2015. Moreover, she is also seen in an Australian television drama series, Winners, and Losers, as Riley Hart from season 5.