Entertainment
Denise Alexander Has a Fine Health Line; Her Biography is Still Growing
When you really love to do something, age becomes an issue of mind and just a number. So, if you don't mind your increasing age, you don't care about criticism and try to enjoy every aspect of your life.
Here, the actress and the producer, Denise Alexander is not affected by her wrinkling face and increasing age but is more affectionate towards her long career instead. Active in the film industry since 1951, Denise Alexander, who is known best known for her role as Lesley Webber on General Hospital, has attracted the huge media attention.
Apparently, she is more into her work that has benefitted to grow her biography. If you are curious to know about her new memoir that she has recently added, then keep reading down.
Denise Alexander's Growing Biography With Her Age
The veteran actress, Denise Alexander has dedicated half-century of her life to TV Soaps. But even after all these years, her passion for work has not lessened and is still at the height of limelight for her exceptional performance.
Apparently, with the age of 78 (born on November 11, 1939), her change in appearance has not hindered her self-confidence. But, her growing age has definitely scared her fans, and in this case, all we can do is pray for her sound health.
But today with her inclining career, it seems she is enjoying her life, with very sound health. She is still full of energy to show her effort in the acting career.
Denise has spent the glorious years of her life in the acting career; at the age of 14, she appeared as a child actress in John Cassavetes feature film, 'Crime In The Streets' and today, her career has reached a different level where she lives in the heart of many audiences.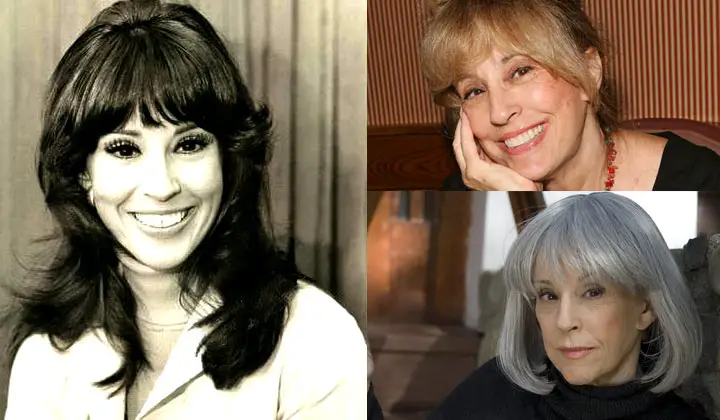 Caption: Denise Alexander Then and Now
Source: Soapcentral
Denise won the heart of the audience with her role as, 'Lesley Webber' on the soap opera, 'General Hospital,' back in 1973 and played the character of a physician until 1984.
She returned for a stint from the year 1996 to 2009, and again in 2013, she briefly returned to the series to celebrate its 50th anniversary. Well, Denise reprised her role series in late December of 2017.
Aside from her marvelous performance in the series, 'General Hospital,' she was seen in the play, 'Days of our Lives' portraying the role of Susan Martin for almost seven years.
Alexander is one of the most popular stars of her time having appeared in many soaps like 'The Clear Horizon' (1960-1962), 'Another World' (1986–1989, 1991), and 'Sunset Beach' (1997–1998). And most recently Alexander portrayed the role of Louise Fitzpatrick on 'Pretty the Series' (2010-2015).
Well, Alexander's marvelous act was something that could get the audience eyes gazed on it. So, here's a compilation video of Alexander's works to the date.
Caption: Denise Alexander's never-ending journey - 65 years and counting
Published on: January 14, 2015
Alexander's professional life has always been highlighted in the media, and her personal life has always been overshadowed by her career. Furthermore, she is living very private life and has kept the details of her family life very confidential.
All we know about her family-life and children is that Alexander got married to the actor Richard A. Colla, and has one child together. Well, she is also a step-mother of the actress Elizabeth Colla. The further information about Alexander's married life is kept inside a closed box.